Seven Sisters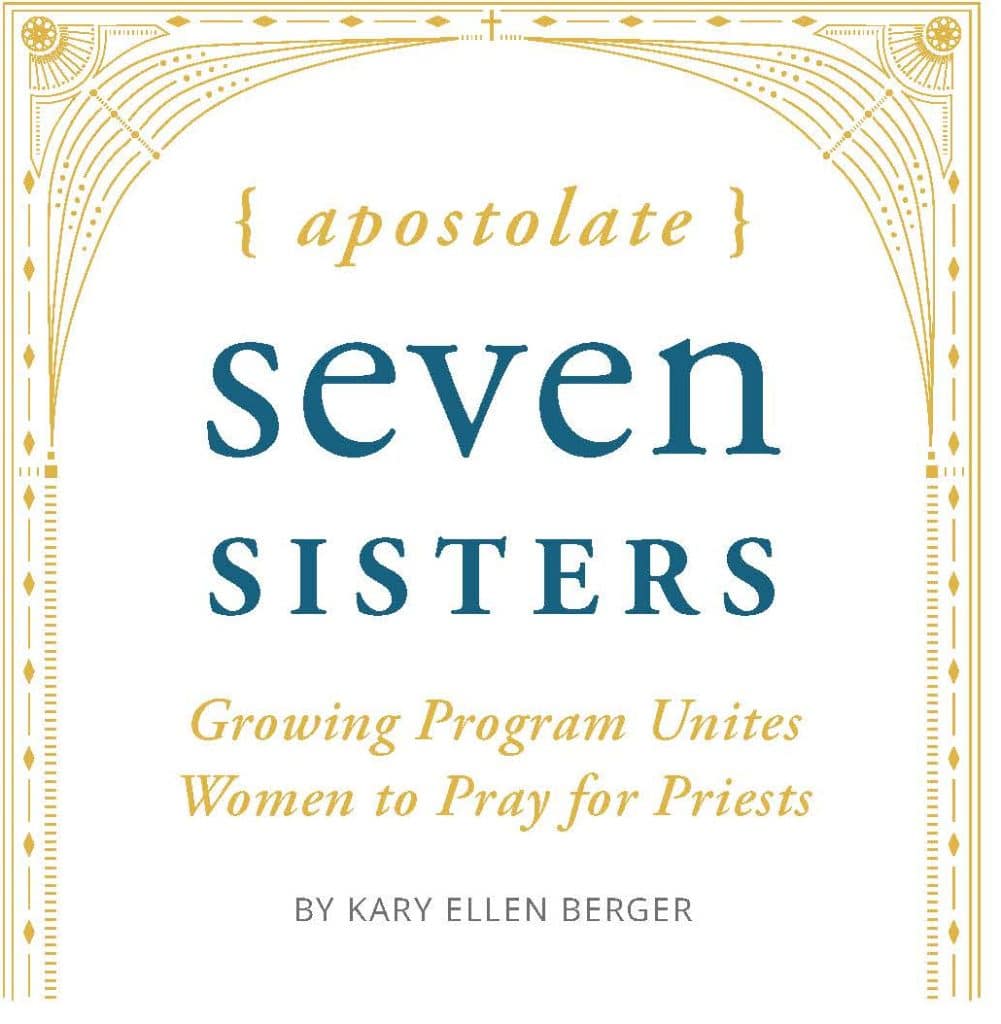 "We feel like we have received a great gift to be called to this."
We hear about the calling men and women experience when discerning a religious vocation, but what about a calling to support those men and women through prayer? That's a main mission for both Serra Club International and its Seven Sister Apostolate.
The Serra Club of Cincinnati supports priests, seminarians and religious in various ways, including prayer, meals, catechizing young people, and promoting a relationship with Jesus through The Traveling Crucifix and high school speaker program. One of their new and growing programs is the Seven Sister Apostolate, which asks a group of seven women to each take one day a week when they will focus on praying for a priest. The goal, according to Serra Club of Cincinnati president, Julie VanHoose, is to have a Seven Sister Apostolate in each of the newly formed Family of Parishes in the archdiocese.
"Seven sisters times 60 Families equals 420 holy women who are willing to join our mission: Committed prayerful support toward a parish pastor through the assurance of the offering of at least one Holy Hour every day of any given week, for the pastor alone – a 'holy wasting,' as it were, for the conversion and holiness of that particular priest," said VanHoose.
Currently, there are only a few Seven Sister Apostolates in the archdiocese and VanHoose notes that a commitment to form 60 overall is no small feat.
"I've prayed and contemplated in Adoration before the Blessed Sacrament for priests and about how we might get all parishes in the archdiocese praying for our new pastors," said VanHoose. "I know this idea was inspired by the Holy Spirit!
For a lot of these new pastors, they are only a few years out of the seminary. I have a son who was made a pastor after only two years as a priest and I am appreciative to know that he has a Seven Sister group in his parish praying for him every day!"
When first starting a Seven Sister Apostolate in Cincinnati, VanHoose met with two other women, including Seven Sister Apostolate founder, Janette Howe. The three women have a special connection: their sons were initially diocesan priests in the Diocese of St. Paul/Minneapolis.
"I think maybe because I am a mother of a priest, and to quote Howe, 'It is a privilege and the responsibility of every baptized Catholic to pray for our priests,' [that] I want people to appreciate the fact that priests have literally given up everything for them, the Church and to ensure their salvation," said VanHoose. "This Mother's Day is on the same day as World Day of Prayer for Vocations. This would be a fantastic day for the parishes in our archdiocese to start a Seven Sisters Apostolate group."
Howe and VanHoose are planning a meeting for those who are interested in learning more, interested in forming a group, and already in an established Seven Sister Apostolate group. The meeting is tentatively scheduled for Saturday, Aug. 6, at 9 a.m. at the Cathedral Basilica of St. Peter in Chains (325 W. 8th St., Cincinnati). To learn more about the Seven Sisters Apostolate visit sevensistersapostolate.org.