St. Michael principal treks in support of her school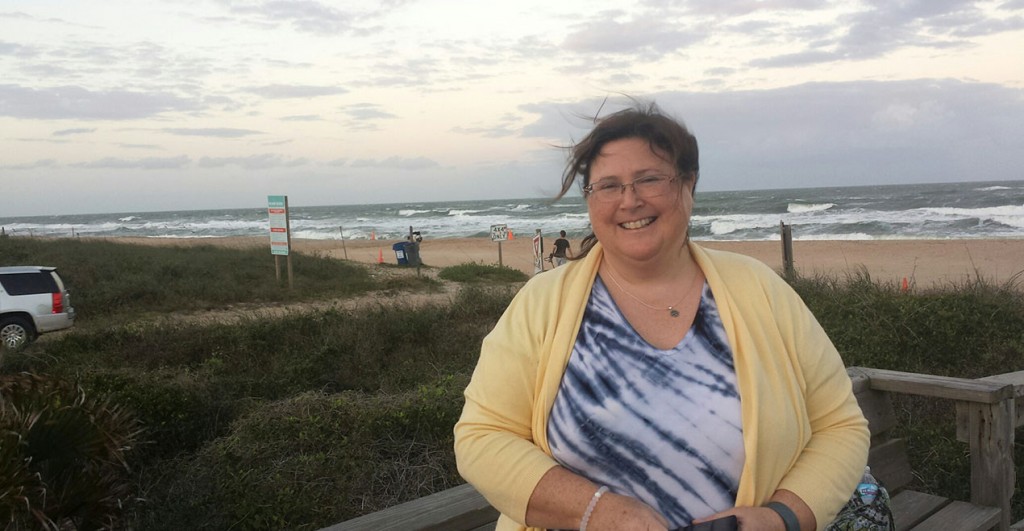 A long walk can clear the mind, help tone the body and, as it turns out, help fund a school. During the week of Thanksgiving, one principal laced up her gym shoes and took steps to raise more than $3,000 for her school. It was part pilgrimage, part adventure and every bit a fundraiser.
Mary Martin is the principal of St. Michael School in Ripley. It's a rural school with just 63 students. Though small, it still takes money to operate it.
Click here for more Catholic Schools Week stories
"We charge tuition that is appropriate for the income levels of the community," says Martin. "St. Michael's Parish balances out the rest."
Tuition is $2,100 a year, the lowest in the archdiocese. But it costs more than $6,000 to educate a student. A flower sale and the fish fry raise money and the Knights of Columbus help cover some costs. School committee members write grants to get funds to maintain the building.
"The question always is what else can we do? What can we do differently to reach out to other populations that might be interested in helping rural education?" Martin said.
So she decided to walk 100 miles over Thanksgiving week to raise money.
She tuned in to her map app and trekked from Jacksonville, Fla., to St. Augustine. Her goal: 20 miles a day and to get to the Cathedral Basilica of St. Augustine for Thanksgiving Day Mass. St. Augustine was significant, she said, because of its history as America's first parish and her school's theme this year of "Giving Thanks."
Martin didn't make the trip alone. School librarian Melody Kokensparger drove down and met her.
"When Mary decided to do this over thanksgiving week, I thought she needs a backup," said Kokensparger. She had celebrated Thanksgiving with her husband the week before and she'd never been to St. Augustine, so she took advantage of the opportunity.
Support rolled in to the principal's office. One kindergartner brought in his money for the cause. Other students gave her glow sticks, in case she would be walking in the dark. An out of uniform day raised $73. The school secretary made a care basket, complete with Band Aids, energy bars, water, wipes and Advil.
The walk began as soon as Martin got off the plane. She wrapped her feet and ankles every day for extra support and didn't need the Band Aids until the last day to help with a few blisters.
"I dropped her off. We did kind of a leap frog. She'd walk until she was almost out of sight," said Kokensparger. "We leap frogged for quite a distance. In more populated areas I would pull into parking lots and wait for her."
Before they left, they sent emails out to parishes and holy sites along the route. The staff at Most Holy Redeemer Parish in Jacksonville responded.
"The second day we went to Most Holy Redeemer. The staff at the parish office was so friendly and very welcoming. We stayed at the home of the parish secretary. Her husband made us an Italian dinner," recalled Martin.
They also stopped at other holy sites and parishes along the way where Martin and staff members talked about the challenges they face at school. Kokensparger says she was "spiritually uplifted from visiting all the different churches."
Martin's Brown County school has three teachers on staff with master's degrees and one working on a master's. Music and art teachers also have degrees, and there are 18-20 other staff members. It takes money to keep them from moving to bigger districts with better benefits.
After all the pledges were collected, Martin earned $3,222 for St. Michael. It will go toward operating expenses.
Martin is happy with the outcome.
"It was worth it. Blisters and all."
This story by Patricia McGeever first appeared in the February 2016 print edition of The Catholic Telegraph.