St. William Church in Price Hill vandalized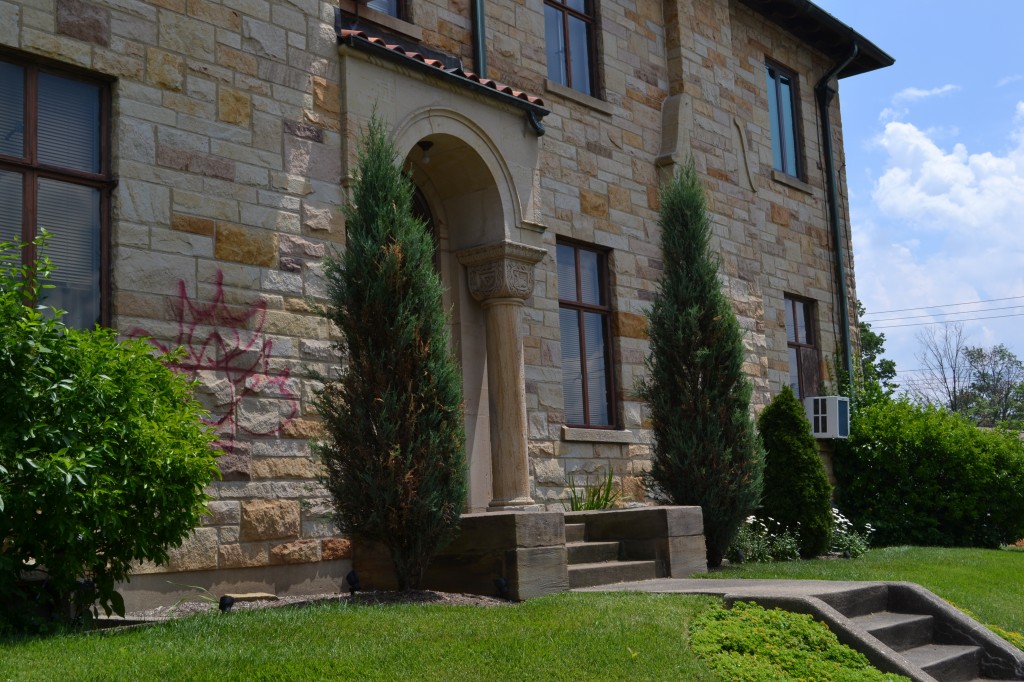 Update: According to Cincinnati's WKRC Local 12 news, 2 men have been arrested in connection with the spray painting vandalism on St. William Catholic Church earlier this month. 
By Megan Walsh
The Catholic Telegraph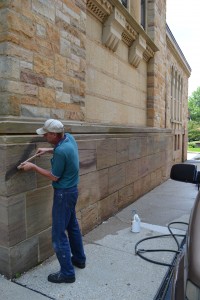 Late Saturday night, St. William Catholic Church was vandalized with red spray paint. The front of the school facing Sunset Ave., the north wall of the church on the interior side of the grounds and the back of the church received inappropriate symbols and one inappropriate word.
Friend of the church, John Wira, began cleaning the side of the church around 1:30 p.m. today with an acid-based chemical cleaner and a wire brush. Luckily, the cleaning was having a mostly positive effect.
"It's coming off pretty good," Wira said. "It just needs a few treatments. I'm glad [the person who did this] didn't use more expensive spray paint, this stuff must be pretty cheap."
However, the stone of the church is the original from when it was built in 1909 and is porous limestone. Only time will tell how effective the cleaning solution will be.
Wira said the graffiti on the church was not the only vandalism found in the neighborhood following Saturday night.
"There was a car that got it even worse," Wira said. "I think whoever did it got the last of frustration out on the church."