SVDP feels strong community response after roof collapse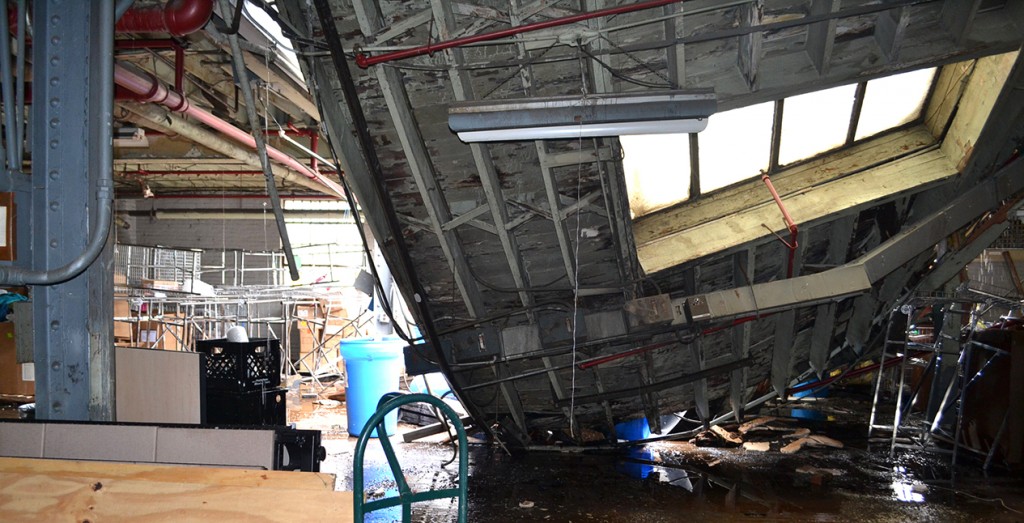 When the roof collapsed on a St. Vincent DePaul (SVDP) warehouse at 2118 Winchell Ave. June 23, tens of thousands of donations were lost and the cost of the structural damage was too high to get an initial estimate.
A month later, the organization is waiting for the insurance company to determine whether the building can be saved. In the meantime, SVDP Director of Community Relations Larry Shields said the local community has come through in a big way.
"We've seen an overwhelming response from the community," Shields said. "Just a real outpouring of support from people across Cincinnati who reached out to us to see what they can do. We have seen a huge increase in the amount of items that are donated this time of year."
Exact numbers of the donations increase are hard to pin down, but Shields said one metric is the amount of pickups being scheduled.
"One way we can track statistically is when folks call us to do a pickup at (513) 421-CARE," he said. "Our trucks are booked solid. They're full. We have drivers on routes all the time and that's not something we normally see a lot in the summer."
Donations of items and money have come from a wide variety of sources, including one potentially unlikely ally.
"The Masonic Lodge in Ameila has been filling a 53 foot trailer with donations for us," Shields said. "They started doing that when they heard about what happened to the roof. That's someone out of the blue saying they wanted to do something to help make this right."
A month has passed since the original collapse, which happened during a severe storm. Since then SVDP was able to salvage some hardware and store fixtures stores in the location, while waiting to see if the building can be repaired.
"It isn't just the roof caving in," Shields said. "The sprinkler system went off and there's water damage throughout the building too. We're just waiting to hear the final determination from the insurance company what the next step is going to be for us."
The warehouse served multiple functions, including as a hub for various SVDP holiday outreaches. The coat donation program, Adopt-a-Family, Angel Toys and holiday meal distribution all operate out of the site, leaving the logistics of those operations in flux.
SVDP purchased the building in 2013. It was constructed in 1910 and is best known as the former home of the Young and Bertke Company. The building is visible from I-75 and was a long-time visual landmark along the highway because of the motorized "Tin Man" sign that once stood on the roof.
To support St. Vincent de Paul, visit www.svdpcincinnati.org, call (513) 421-HOPE, or visit one of the organizations seven retail locations.