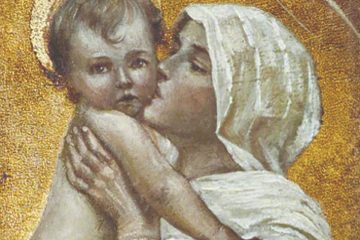 In his collection of connected short stories, The Things They Carried, author Tim O'Brien drives the narrative arcs of his characters – American soldiers in the Vietnam War – by listing inventories of the things they carried in their backpacks, pockets, helmets and utility belts. The soldiers don't talk about …
Staff Report Along with four others from the Jesuit provinces of California and Oregon, Robert W. Stephan, was scheduled to be ordained  at a Mass at Blessed Sacrament Church in Hollywood on June 8.
April 27, 2011 By David Eck DAYTON DEANERY — As a coalition of businesses, volunteers and churches of different denominations worked to renovate Kathy Atkins' Kettering house and develop a support system for her three autistic children, Tim Bete saw the body of Christ.