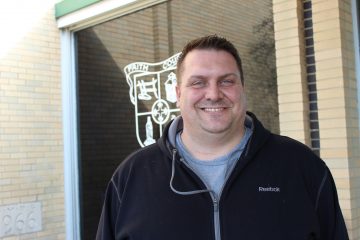 Dexter Carpenter has left a strong legacy as he turns the reins of the Badin High School wrestling program over to Craig Martin. "I've had a ball," said Carpenter, the head coach who started the program from the ground up for the 2005-06 season and is retiring this summer. "This
from our June print edition: By Eileen Connelly, OSU Around Elder High School, recent graduate Antonio McCloud is well known for his infectious smile and positive attitude. e young man readily admits that has a child, his smile didn't come easily. " Things were pretty tough for me," said McCloud,
From Staff & Wire Reports Ursuline Academy won its second-straight OHSAA Division I Swimming state championship Feb. 22 in Canton, scoring 281 points. The school sent nine swimmers to state, winning eight of 11 events in the process.