Wrestling champ finds family at Elder
from our June print edition:
By Eileen Connelly, OSU
Around Elder High School, recent graduate Antonio McCloud is well known for his infectious smile and positive attitude.
e young man readily admits that has a child, his smile didn't come easily. " Things were pretty tough for me," said McCloud, who hails from West Price Hill. "Some- times, there was no food in the house and the only meal I had was at school."
Despite frequent moves and the lack of traditional familial support, McCloud thrived amid adversity and turned to wrestling as an outlet. e sport ultimately led him to Elder, where he found a family and supportive community, developing strong bonds with faculty and sta members, coaches and students.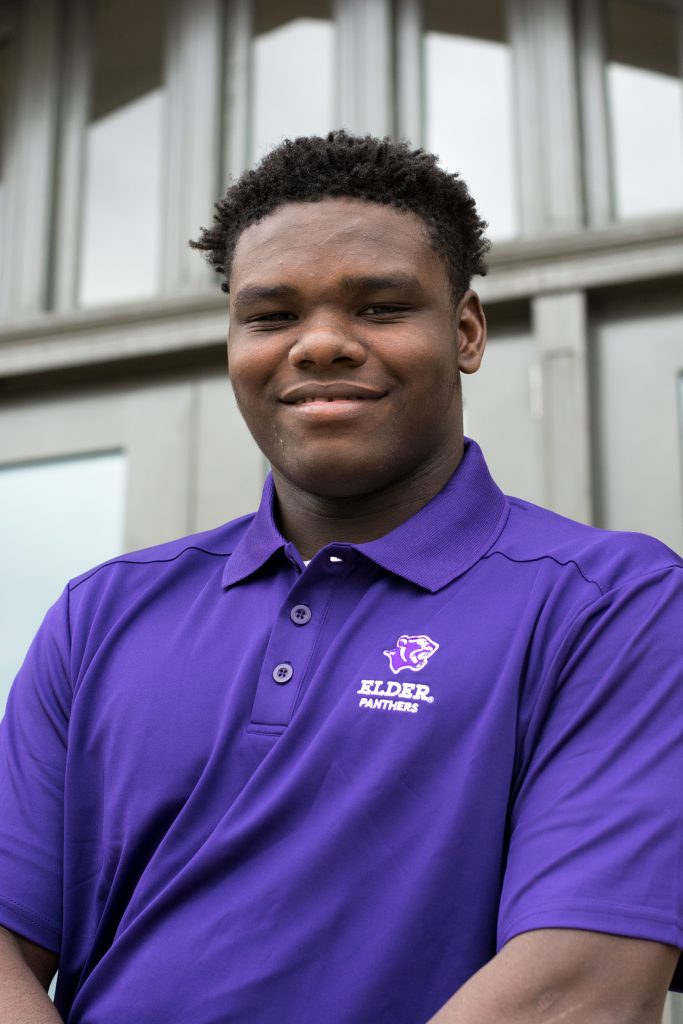 "Being at Elder made me happy and I had a smile on my face there every day," said McCloud. "It gave me a sense of comfort being around people who cared and wanted to know how I was doing, people who didn't judge me."
McCloud also appreciated the opportunity to challenge himself at Elder, both academically and through extra-curricular activities. " The teachers are always on you, but in a good way, and supporting you all the way. at gave me a strong worth ethic and taught me to push myself to see what I can accomplish," he said.
In the past year, McCloud earned national recognition for his athletic ability, becoming the Ohio High School Wrestling State Champion at his weight class. He also served on Student Council and is seen as a leader by the school community, said Jen Graham, a guidance counselor at Elder.
"Antonio pushed himself past his limits to accomplish his goals," she said. "He was a consistently strong student, working hard to increase the di culty of his classes and still remain successful. He is the type of young man who will go out of his way to help you however he can, make sure you are having a good day, or just spend a few minutes in conversation. He has a way of bringing a smile to your face no matter the circum- stance."
McCloud will be attending Mount St. Joseph University in the fall and plans to major in nursing, a decision largely motivated by a desire to help others. "Everyone needs help sometimes, even when they don't want to admit it. And, there's a big need for male nurses," he noted.
Whatever the future holds, McCloud plans to keep on smiling, saying, "I just enjoy putting smiles on peoples' faces. It makes things less tense. You see a lot of people who are angry. Life is too short not to be happy, smiling and courageous."