The end of an era: St. Aloysius on the Ohio School dismisses students for the last time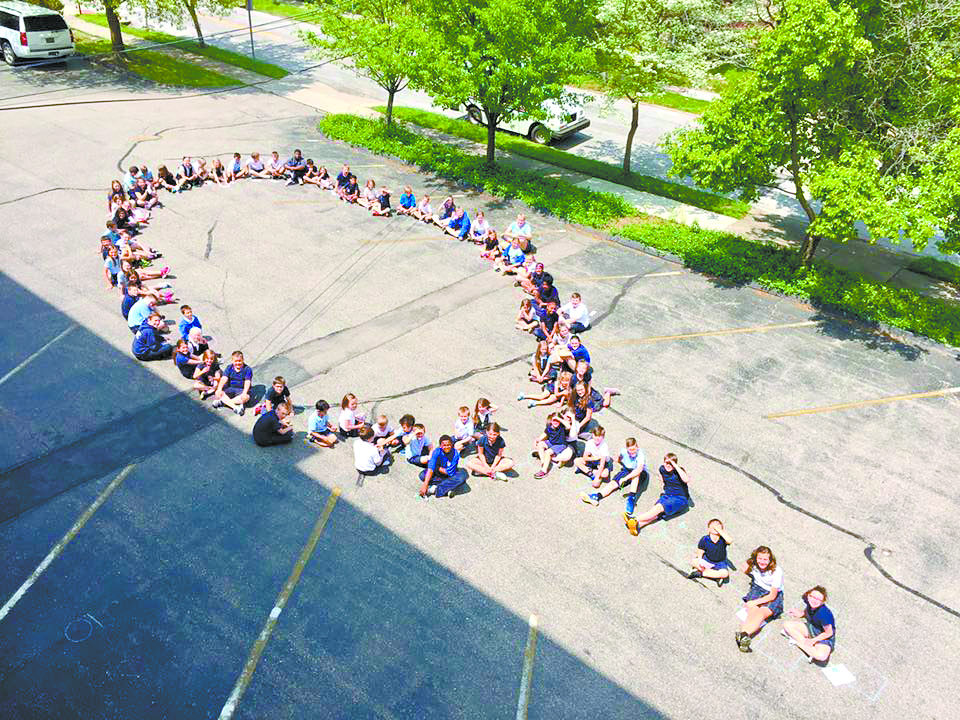 By Patricia McGeever
When school was dismissed May 24 at St. Aloysius on the Ohio, the doors closed for good on decades of tradition. It was the final day of classes at the 149-year-old grade school in Sayler Park. Generations of children passed through the hallways. For the close-knit community, this was a second home.
"A lot of parents went to school here," said Principal Kristin Penley. "Their parents went to school here, siblings, aunts, uncles. Everyone has a story of this special place."
The school dates back to 1868, before there was even a church. German Catholics living in the area built a one-room schoolhouse so their children could receive a Catholic education. The families continued to worship at Our Lady of Victory in Delhi. "St. Al's" church was built five years later, and for more than a century, the Sisters of St. Francis from Oldenburg, Indiana, staffed the school. 
The current building was built in 1905. Marty Karnes taught in that building for 39 of her 43 years as a teacher.
"I taught my two daughters, I taught my cousin's kids, I taught my sister's kids," she said. "Right now, my granddaughter is in kindergarten and my cousin's son, Luke, is in kindergarten, too."
St. Al's had 93 students enrolled from pre-kindergarten to the eighth grade when it closed. Jennifer Ostertag taught there for two decades and was one of several teachers who sent her own children to the school. 
"Every student is successful in this school," she said. 
"I've been in this room all 20 years," she said of her classroom. "I'm going to miss it."
The school saw many changes and renovations over the years. Some renovations were paid for by the Greater Cincinnati International Airport. 
"The airport was changing its runways," explained Ostertag. "The airport came in and put in all new soundproof windows and air conditioning" and dropped the enormously high ceilings in the classrooms down by about six feet. 
The school, the church, the rectory and the parish center are all on the National Register of Historic Places.
The weeks leading up to the end of the school year were emotional ones. The staff was told in January that the school would close permanently, and they admit they were heartbroken.
"Every time you bring something to a close that people are a part of, and it's not their decision, it's always tough," said St. Al's pastor, Father Richard Dressman. 
Because there were so few students, the school depended on the generosity of parishioners, and Father Dressman said they were more than generous. But that congregation is dwindling. New families aren't moving in. So the painful decision had to be made.
Eve Becker was part of the school's final graduating class. The eighth grader is disappointed her young sister won't get to graduate from the school.
"I was very sad and disappointed, because I want other people to experience St. Al's and the amazing experience they get to have here," she said. "Because it's unlike any other school. It's very special. It's like a second home."
As parents decide where their children will attend school next year, the teachers and staff are planning their next chapters, as well. 
"We don't know what God's plan is," said Ostertag. "So, we're all trying to figure out what He wants us to do."