The Final Mission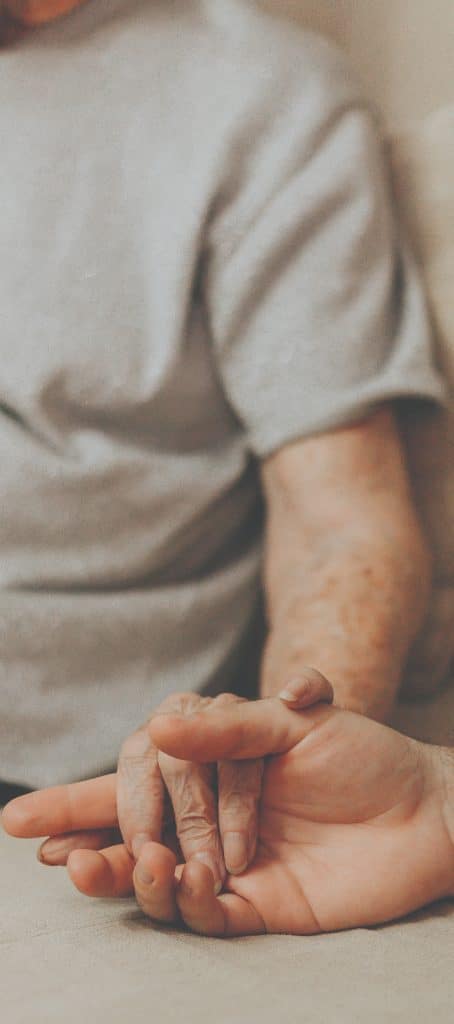 Over the past few months, we have seen Pope Francis continue his mission from a wheelchair, witnessing for us the strength of his commitment to his ministry of leading the Church. At the St. Charles Center in Carthagena, OH, Missionaries of the Precious Blood and their lay residents are also committed to their ministry by assisting each other in caring, growing and praying through the suffering that comes with aging.
St. Paul says, "If one part suffers, every part suffers with it; if one part is honored, every part rejoices with it" (1 Cor. 12:26). And St. Gaspar del Bufalo, founder of the Missionaries of the Precious Blood, often talked about the "bond of charity" that held the early religious community together. Today, animated by this community tradition, priests and brothers together ensure that each member is valued and cared for at St. Charles, continuing to minister in the example of Pope Francis.
The mutual accompaniment for many of these men began at St. Charles decades ago, when it was their major seminary. Many classmates are reunited, blessed to be together with the wisdom of age. The fraternity of their common past and shared time in active ministry knit a brotherhood where one does not fear to ask for assistance and another does not hesitate to offer a helping hand. Each member of the body must honor the others, for the betterment of the whole.
And patience is key in the art of assisting the aging. As each member slows down, becomes forgetful or suffers from a chronic illness, they are all called to compassion and concern for each other; which means to suffer with the other in love and charity. Sometimes it leads caregivers to reflect on their own frustrations with personal limitations, because most priests who minister to their brethren are themselves retired and recognize similar changes in their own lives.
One member who makes it a point to reach out to residents in the infirmary said, "This is our final mission assignment and there is a real blessing and challenge in it."
Members spent a lifetime reaching out to their parishioners or others in their pastoral care. Now, as a family cares for its own members, they are focused on ministering to each other. In his catechesis on old age, Pope Francis said: "This society that has this throwaway spirit and … rejects the elderly: it casts them aside—they are of no use—and puts them in rest homes, hospitalized."
But at St. Charles, the elderly residents are seen as having an important ministry: to witness to the grace of suffering and death, as well as the power of prayer. Throughout our youth and middle age, we might respond to situations with action, forgetting that prayer is the most important help we can give. But here, there is no lack of priests and brothers offering their prayers each day for the needs of the Church and community. This is their ministry now, one whose power is not measurable, but has the force of a well delivered sermon, and makes members present to the Church, the Body of Christ.
Throughout the Church there are many who suffer. While the aging's suffering may not compare to what is experienced in war-torn Ukraine or a poor South American village, our own suffering makes us more aware of what others are going through. In uniting our pain and anxiety with theirs, we also share in the suffering of Christ.
Jesus was constantly active in his ministry, feeding and healing the people. Yet his most potent act of love occurred when he could not even free His hand from the cross to comfort His afflicted mother. It was from there that He both forgave those who tortured Him and offered the comfort of paradise to the good thief. Just as Christ united members of His Church in the very worst moments, today, with our prayer, we can unite with the suffering members of His Church.
Well over two centuries ago St. Gaspar encouraged his missionaries to live in "bond of charity" the difficult gift of living, growing, praying and suffering together. He would be proud to see his community at St. Charles living this out. Furthermore, their witness fits Pope Francis' vision, as he explained at a Wednesday audience, "Even in old age one can, or rather one must, serve the community. It is good for the elderly to cultivate the responsibility to serve, overcoming the temptation to stand aside."
Thus, through their prayer, patience and suffering, the aging priests and brothers at St. Charles still accompany each other and, by doing so, minister to the whole Church.
This article appeared in the April 2023 edition of The Catholic Telegraph Magazine. For your complimentary subscription, click here.