Thomas More head football coach accepts position at La Salle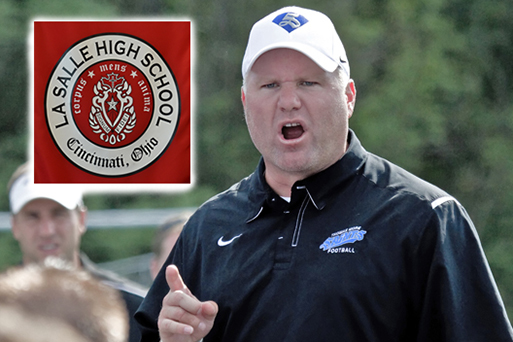 Staff Report
La Salle High School announced late-Wednesday afternoon that Jim Hilvert, most recently head of the Thomas More College football program, has been selected as the Lancers' new head coach.
Hilvert has been the head coach at Thomas More for eight seasons, leading the Saints to a 67-19 record, six league championships and three top 20 national rankings. Thomas More competes in the NCAA Division III.
"The opportunity to coach at La Salle was something that made me so excited that I had to contact Athletic Director Dan Flynn and place my name in consideration," Hilvert said. "Coaching in the GCL-South and leading the young men in the La Salle Football program are once-in-a-lifetime opportunities. I am also excited to coach at the alma mater of my father, Jim Sr., who was in the class of 1964."
Hilvert is the winningest coach in Thomas More football history. He replaces Nate Moore who left La Salle after leading the team to the 2014 Division II State Championship.
"The interest from coaches seeking the head coaching position has been overwhelming in just 48 hours," said Flynn. "When Jim contacted me, the excitement he had to become our head football coach was contagious. His credentials and passion to lead our football program were something we knew would be impossible to top. Jim is such a perfect fit for La Salle given his father is a graduate and his connections to the West Side of Cincinnati. We are honored to call him our next head football coach."
Thomas More College is located in Crestview Hills, Ky. in the Diocese of Covington, Ky.
Posted Jan. 28, 2015