Three local priests selected 'Missionaries of Mercy' for Pope Francis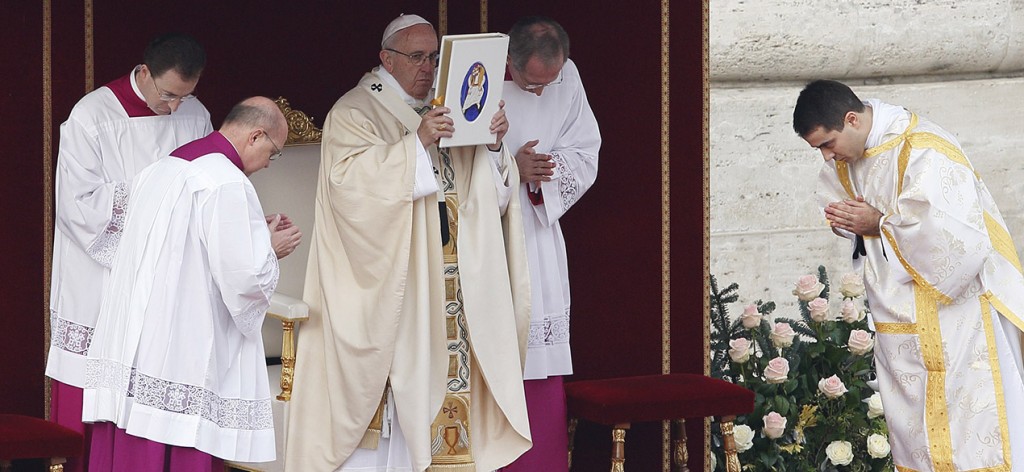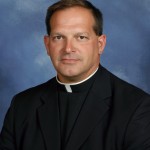 Pope Francis will commission 800 priests worldwide to be Missionaries of Mercy during this Extraordinary Jubilee Year of Mercy, including three priests from the Archdiocese of Cincinnati.
Two of the three are from the Athenaeum, home of the Archdiocese of Cincinnati's seminary. Father Anthony Brausch, who serves as Vice Rector and Director of Formation for Mount St. Mary's Seminary and Director of the Permanent Deacon Program, and Father Earl Fernandes, who serves as Dean of the Athenaeum and Mount St. Mary's Seminary, will fly to Rome in February to be commissioned as Missionaries of Mercy by the pope.
Joining them will Father John Fischer,a retired priest of the Archdiocese of Cincinnati who speaks for Cross Catholic Outreach.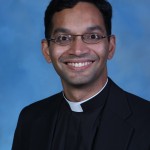 Father Fischer most recently served as pastor of St. Michael in Sharonville from 2007 to 2011.
"Since his first appearance on the balcony above Peter's Square, Pope Francis has offered the world a humble witness to the loving mercy of God," said Archbishop of Cincinnati Dennis M. Schnurr. "The Holy Father has known that mercy himself, and burns with the desire for everyone to experience its transforming power. He is proclaiming that message in a bold way by designating Missionaries of Mercy during this Extraordinary Jubilee of Mercy. We in the Archdiocese of Cincinnati are honored by the recognition that the Pope has given to three of our priests by designating Fathers Anthony Brausch, Earl Fernandes, and John Fischer as Missionaries of Mercy."
There are close to 200 dioceses in the United States, but only 100  American priests have been selected to the particular role. There will be 800 priests selected worldwide.
Pope Francis will personally welcome the priests on February 9 and is expected to speak of the role he is asking them to undertake through initiatives organized for the Jubilee, specifically preaching and the Sacrament of Reconciliation.  The following day, Ash Wednesday, the pope will confer the mandate during a concelebrated Mass at St. Peter's Basilica.
The selection process included some priests who applied to become Missionaries of Mercy, while others were recommended by the Pontifical Council for Promoting the New Evangelization. All chosen were approved by their bishops.
Learn more about the role of Missionaries of Mercy HERE.
Read the more about the Athenaeum priests story at the HERE.