Throwback Thursday: The Many Lives of a Building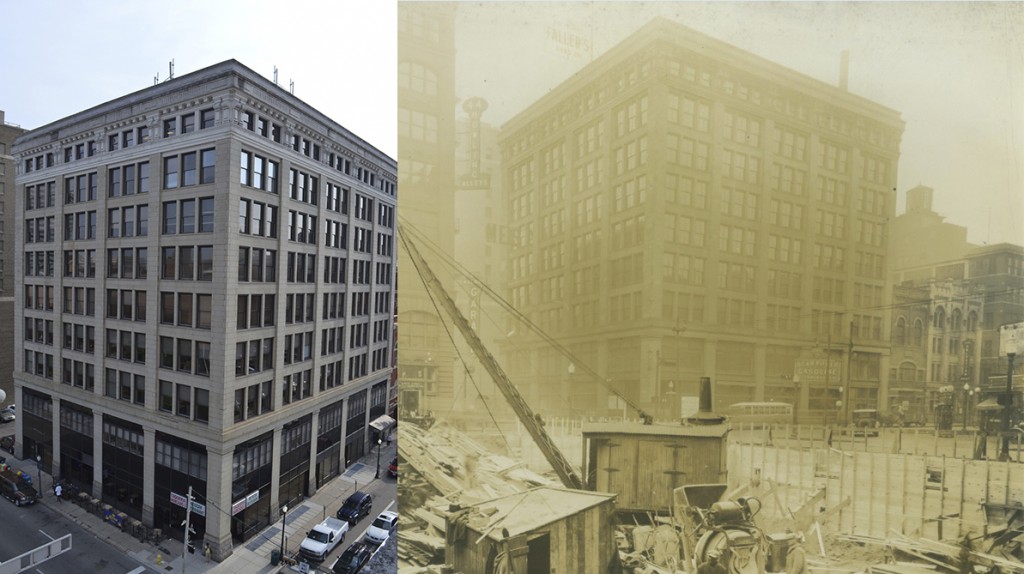 The Archdiocese of Cincinnati Central Offices are located in a nine-story building at 8th and Walnut Streets in downtown Cincinnati. While the archdiocese has owned the space since 1978, the building has a long and interesting history.
The story of 100 E. Eighth Street, Cincinnati, begins before the building was constructed in 1911. The builder and first owner, The Isaac Faller's Sons Co., was founded in 1868. At that time the company was simply called "Isaac Faller." By 1876 it was "Isaac Faller & Co." "Sons" was added to the title by 1886.
The company began in auction sales, selling household items, clothing, and groceries, and was incorporated in 1903. Later advertisements for The Isaac Faller's Sons Co. highlight the manufacturer's products of clothing, shoes, furnishing goods, hats, caps, notions, etc., referring to themselves as "jobbers," a term for wholesale merchants who then sell to retailers.
Read the full story, including how Archbishop Joseph L. Bernardin worked to unite all the archdiocesan offices under one roof, at Laboring on the Mission, a blog of the Archdiocese of Cincinnati Archives.
Click HERE for the full story.
Welcome to Throwback Thursday, an online feature wherein users of social media share an old photo or anecdote about times gone by. The Catholic Telegraph partners with the Archdiocese of Cincinnati Chancery Archives' blog Laboring on the Mission to bring you a bit of local history each week.
Recent Throwback Thursdays
The Great Flood of 1913
Catholics fight for conscience rights in 1853
Auxiliary Bishop's resignation leads to new archbishop
Historic papal election, itty bitty headline
Consider getting the print edition