To Russia with Love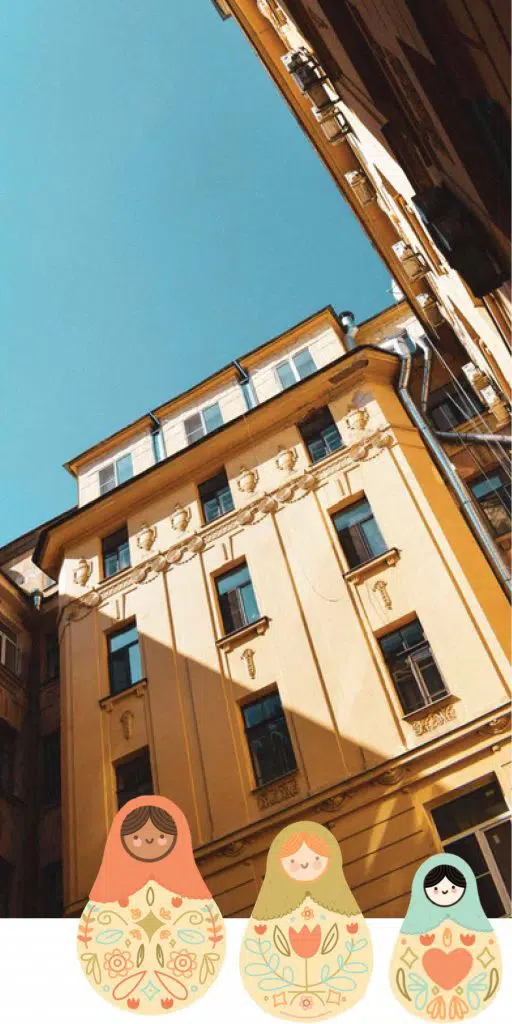 by Matt Hess
Bill Fuller, Missions Committee President at Holy Angels in Sidney, knows that while things have been less active the past year and half due to the pandemic, the committee who coordinates the parish's mission twinning efforts is ready to get their parish excited again to help their brothers and sisters through Mary, Mother of God Mission Society in Vladivostok, Russia.
Holy Angels parishioners have a strong mission foundation, laid by past committee members, Sister Rita Maureen Schmidt, SC and Fran Holthaus, to build on in the coming year. Before the pandemic slowed their work, the parish held two fundraisers with proceeds going to Russia through the Mary, Mother of God Mission Society. This California- based non-profit works stateside for the mission, making sure all donations go to their designated destinations.
The first of these fundraisers was a sale of Russian icons, art and books at Holy Angels Church. After Mass, parishioners were able to purchase items that would not only grace their homes, but also assist the parish community that produced them. The second was a raffle, coordinated by Pam Leong. These efforts brought in more than $3,000 for the mission society.
Funds from Holy Angels are helping with many ministries sponsored by Mary, Mother of God Mission Society. "In particular, our efforts are inspired because there are many ministries to support: basic needs of food, clothing, medical treatment, women support centers (initially trained by Dayton volunteers), evangelization, elderly care, seminarians and capital and equipment projects, to name a few," said Fuller.
However, the work that is most needed is that of Christ's great commission: spreading the Good News. Throughout the decades of Communist rule, the faith of the Russian people was stamped out, with less than 1-percent of the population practicing any faith today. But, before the 1917 revolution, many ethnic groups settled in Vladivostok and brought the Catholic faith with them. Since 1992, Mary, Mary Mother of God Mission Society and her 10 satellite parishes have worked to restore the Catholic faith in the area. They cover 500,000 square miles located near Russia's border with China and North Korea on the Sea of Japan.
Father Myron Effing, CJD and Father David Maurer, CJD founded Mary, Mother of God Mission Society nearly 30 years ago. The reestablished parishes surrounding the Mission in Russia and their ministries show the growth and success of their missionary efforts. Their mission remains the same today: to bring material and spiritual support to the people of this area, while making their American benefactors aware of the many needs they encounter in Eastern Russia.
Holy Angels Church hosted Father Effing in the fall of 2019. He preached at Sunday Masses and challenged and inspired the faithful with the stories he shared. His visit was a way of thanking the community for their aid, as well as an invitation to continue their missionary work. Father Effing invited parishioners to visit Mary, Mother of God and engage with those they are praying for and assisting with their donations.
Fuller hopes to organize a mission trip with other Holy Angel parishioners in the coming years when travel returns to normal.
"For me, this is a personal undertaking, having traveled and experienced Russia numerous times during the Soviet and then post-Communist era," said Fuller.
But a mission trip is not the only thing on the agenda in the coming years. Fuller hopes they can send children's clothing made by parishioners, along with school supplies and devotional items. To build up the twinning parish program, the committee also plans to reach out to other American parishes who are also twinned with Russia to coordinate efforts and brainstorm how best to utilize their resources.
For Holy Angels Parish, the mission of Father Effing is theirs as well. The faithful seek to give those in Vladivostok more meaningful lives through Christ and His Church.
This article appeared in the October edition of The Catholic Telegraph Magazine. For your complimentary subscription, click here.