Sacred Traditions: The Easter Triduum at The Cathedral of St. Peter in Chains
On a cold rainy evening, the Easter Triduum began in the Archdiocese of Cincinnati at the Cathedral of St. Peter in Chains. The summit of the Liturgical Year is the Easter Triduum—from the evening of Holy Thursday to the evening of Easter Sunday. Though chronologically three days, they are liturgically one day unfolding for us the unity of Christ's Paschal Mystery.
At the Cathedral, during the Mass of the Lord's Supper, the Gloria in Excelsis Deo was sung. Afterwards, bells and organ are silenced until the Gloria of the Easter Vigil. After Archbishop Schnurr's homily, the ritual washing of the feet took place. The Mass concluded with a procession of the Blessed Sacrament to the altar of repose, followed by Eucharistic adoration. The faithful left in silence as the alter was stripped bare as it was readied for Good Friday.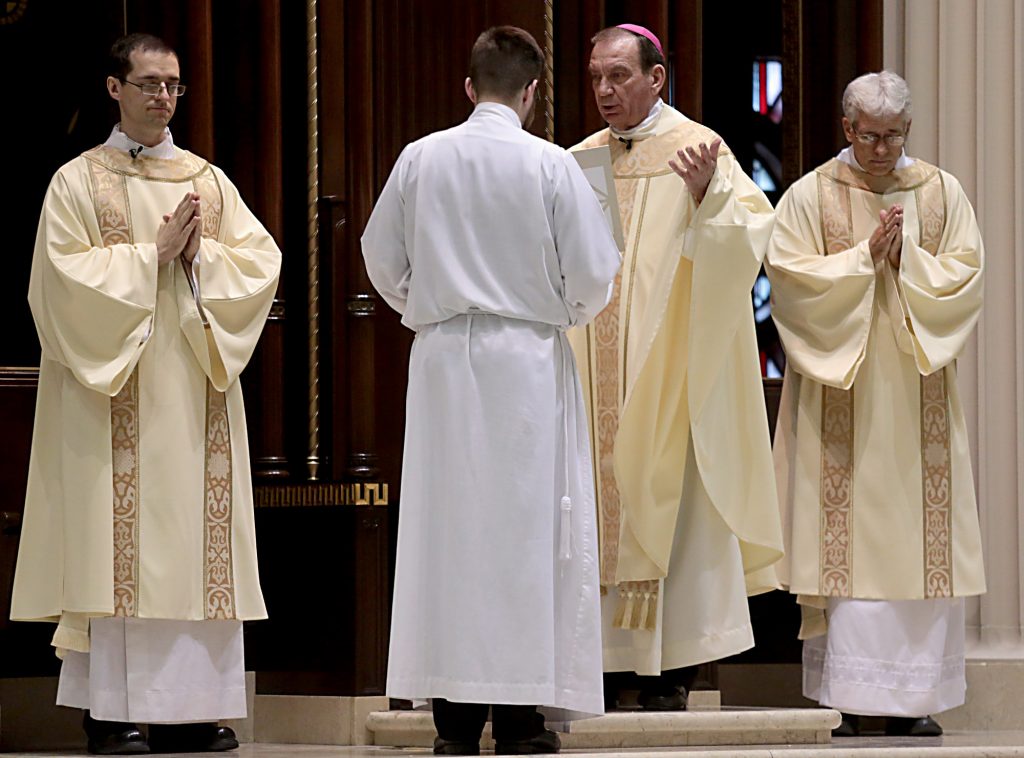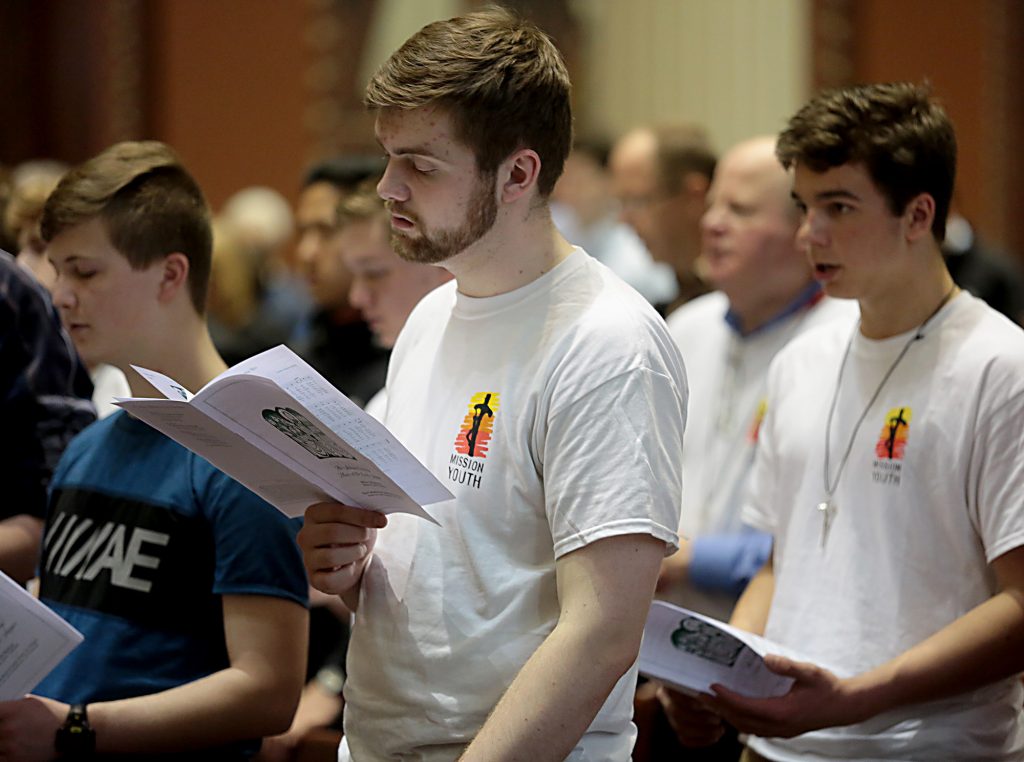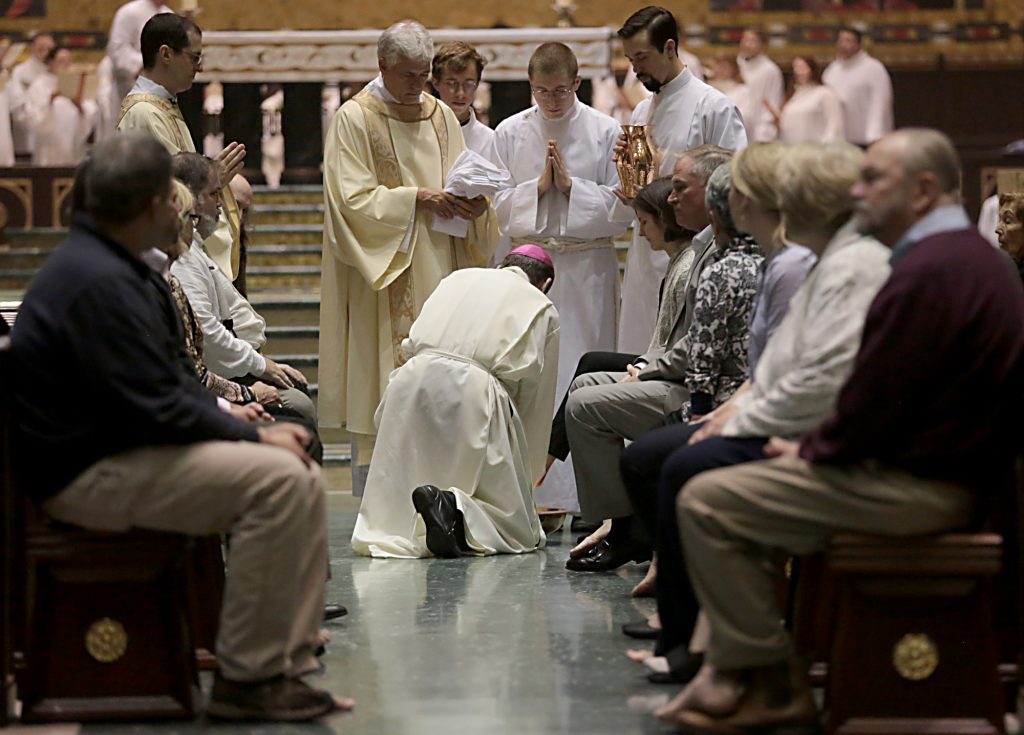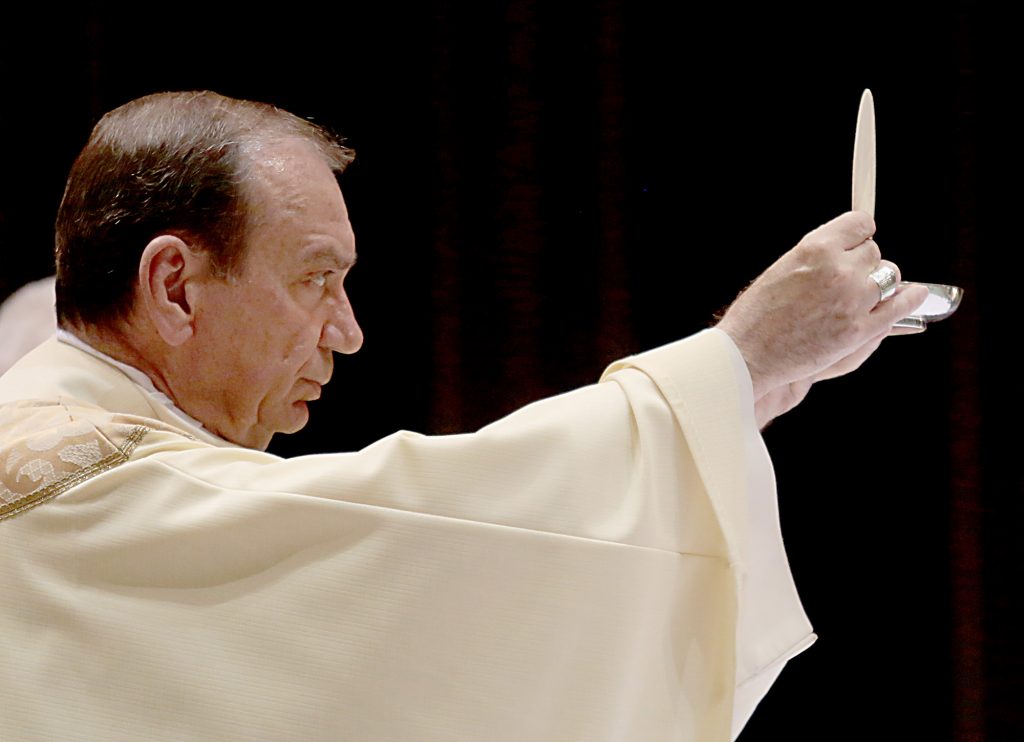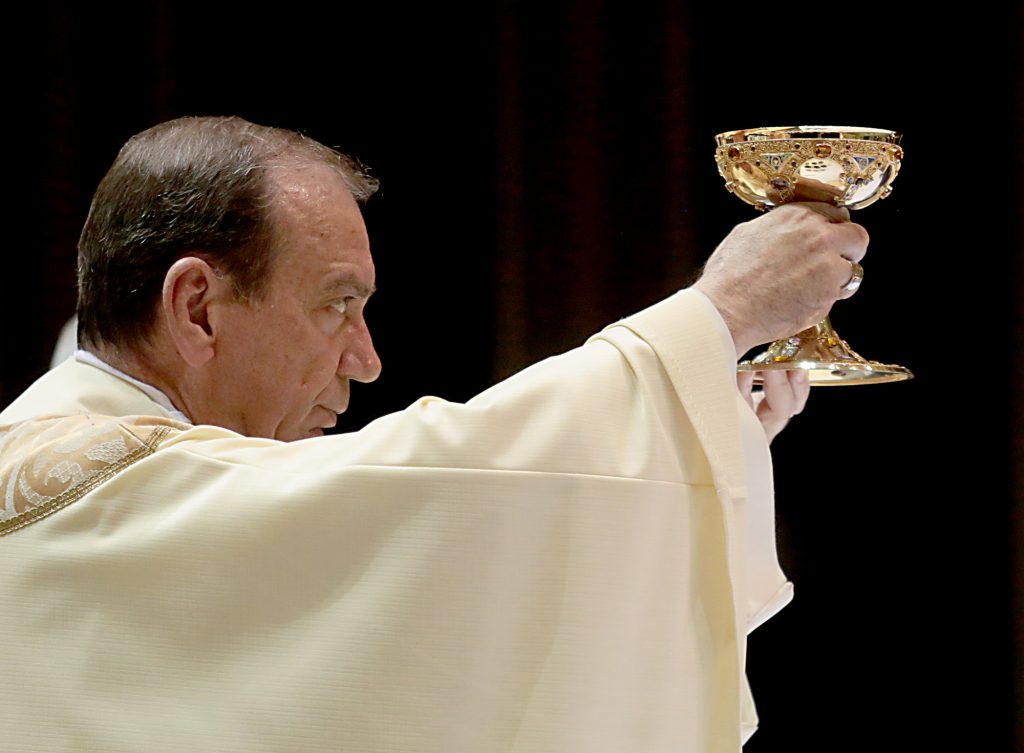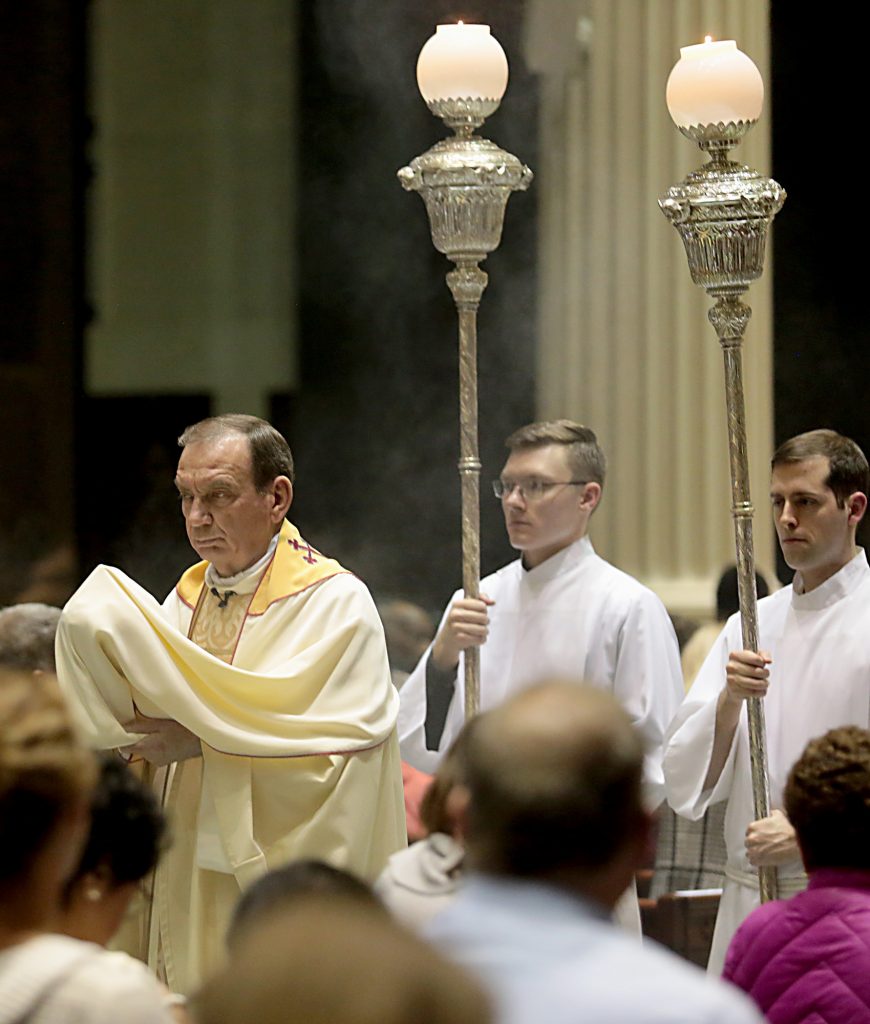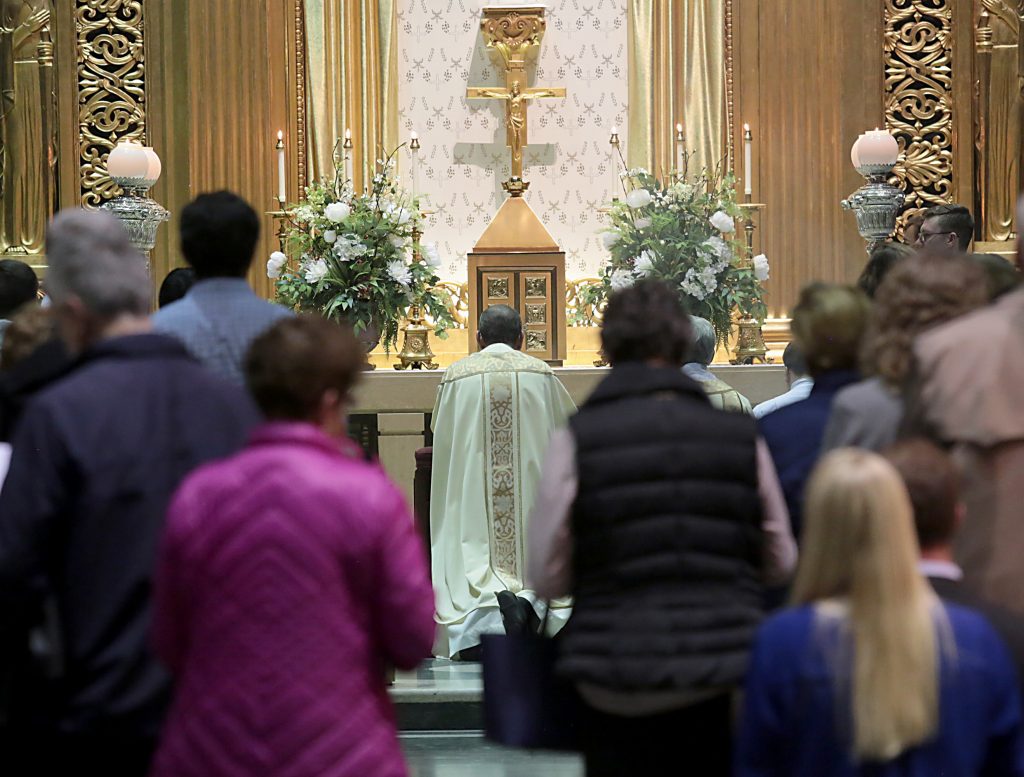 On Good Friday at Noon, the Celebration of the Lord's Passion began at the Cathedral of St. Peter in Chains.