Two religious order magazines also honored at CPA awards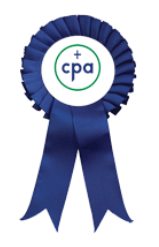 Staff Report
It turns out there were more than a couple local winners at the Catholic Press Association Awards Banquet in Buffalo, New York on June 27.
As previously reported, The Catholic Telegraph and Cincinnati-based St. Anthony Messenger magazine won several awards. So too did the Glenmary Challenge and Comboni Missions magazines.
The Challenge is based in Fairfield, while Comboni Missions is located in Anderson Township.
Glenmary Challenge claimed first place for "Best essay originating with a magazine or newsletter: Mission magazine (overseas and home) for "Care of Creation" by Father Neil Pezzulo. The CPA judges had the following comments on Father Pezzulo's piece.
"A deftly rendered connection between faith and environmental stewardship that manages to avoid clumsy advocacy and that invites the reader in."
Comboni Missions won second place for "Best Coverage of Immigration," for a particular series of articles. The award was attributed to the magazine's editor Father Joseph Bragotti. The judges comments follow.
"This Catholic perspective in migration has merit and deserves to be placed at the core of today's immigration debate. The arbitrariness of the world's border-control is not questioned often enough. The articles in this submission make powerful arguments and use captivating storytelling to get the point across."
Posted July 30, 2015