Where to Sign up for Totus Tuus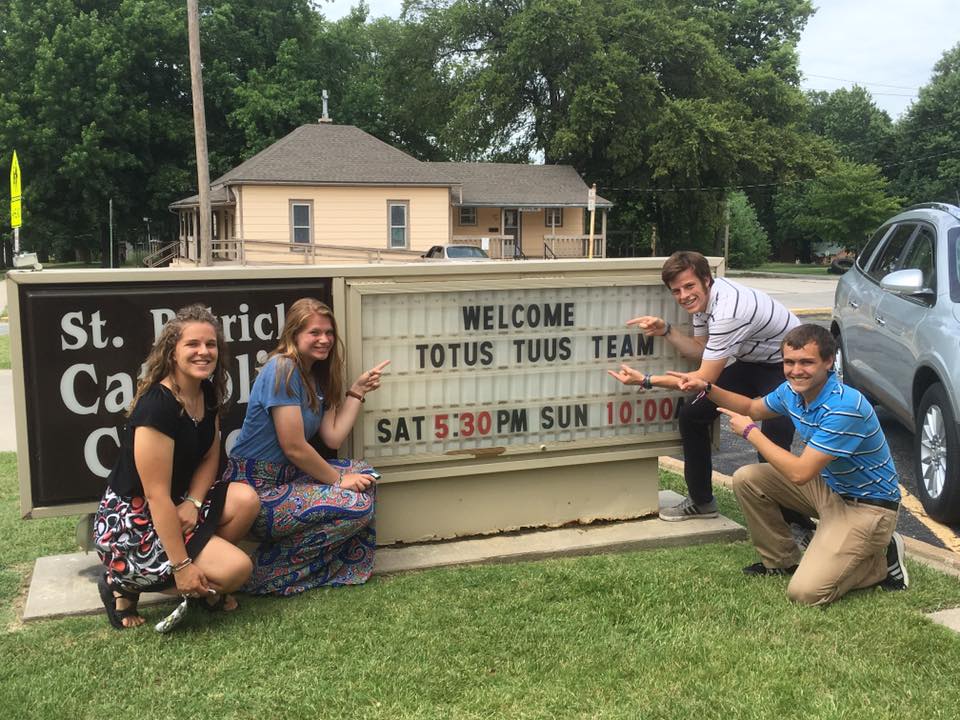 For the first time, week-long Totus Tuus summer camps will be held at Archdiocese of Cincinnati parishes this summer. Popular around the country, the camps are led by seminarians and college student missionaries.
Parishes hosting Totus Tuus sessions for elementary school-aged children and high school-aged youth include:
Church of the Transfiguration (West Milton)
St. Cecilia (Oakley) June 11, 2017 – June 16, 2017
Holy Angels (Dayton) June 11, 2017 – June 16, 2017 [email protected]
Holy Angels (Sidney) June 25, 2017 – June 30, 2017
St. Ann (Groesbeck) July 23, 2017 – July 28, 2017
St. Remy (Russia) July 9, 2017 – July 14, 2017
If you're not a member of these parishes but would like your children to attend the week-long missionary camps, contact the parish offices for information about dates and to see if any spots are open.
Two weeks remain open: July 8-15 and July 15-22. If your parish is interested in hosting a Totus Tuus week, contact Andrea Patch at [email protected] or 513-421-3131 ext. 2732.
Parishes hosting Totus Tuus in the Archdiocese include: If one of these parishes is near you, contact them in order to find out the dates of their program to attend.
 For our story on the program coming to the Archdiocese of Cincinnati for the first time, click here.