WLWT dubs Archbishop Schnurr, 'Archbishop of optimism'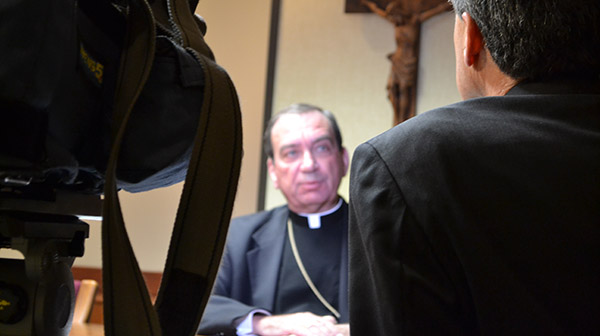 Staff Report
In a nearly three minute video segment now posted online, WLWT reporter John London dubbed Archbishop Dennis M. Schnurr the "archbishop of optimism." The interview was an opportunity for the archbishop to give a "state of the church" type of update to the people of the archdiocese.
London visited the Archdiocese of Cincinnati headquarters in downtown Cincinnati on Holy Thursday for an exclusive interview with Archbishop Schnurr.
London said he intended to speak with Archbishop Schnurr on a range of topics. Archbishop Schnurr talked about the increase in seminarians, the desires of young people, church teaching, Pope Francis, pastoral regions and more.