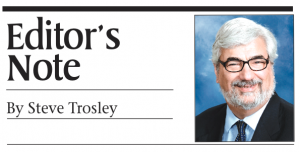 One of the more troubling concerns among journalism management professionals when the millennium arrived involved whether the next generation of reporters and editors would materialize.
Through the 80s and into the 90s, most talented journalism students followed the advertising/public relations and marketing track, where there was more opportunity and better starting pay. It might seem strange that a cadre of cynical newspaper editors worried about their replacements. Perhaps it's biological: Even wolves focus on succession and training the young.  Continue reading →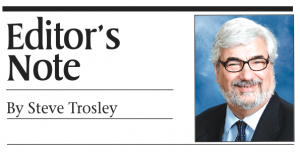 We enjoy watching Kitchen Nightmares, a reality program that shows TV Chef Gordon Ramsey swooping out of the sky — or an expensive SUV — to save the place from tanking.
The show consists of a segment where Ramsey samples the cuisine, which is always awful, and a segment where the owner, after a verbal pummeling by Ramsey, rediscovers, tearfully, his or her passion for feeding unappreciative customers. Continue reading →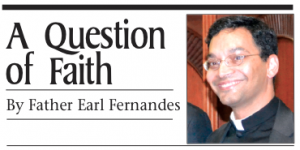 Dear Father: I have a question regarding godparents. It seems mandatory that a godparent be a Catholic.
I could have a Catholic be a godparent and move three years after the baptism to another state. The child would only rarely see them, possibly only on holidays. I could ask a non-catholic to be the godparent; that person could live in the same city, close to our neighborhood, and see that my child is enrolled in the parochial school and goes to Mass each week. Which is better? Continue reading →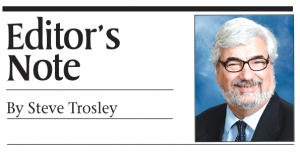 The most glorious of the seasons of the liturgical and secular calendar embraces Easter. It is glorious, first, because Jesus saved us with His death and resurrection and, secularly, because the world seems to come back to life in the spring.
The most heart-warming for most of us is the season now upon us – the Christmas season. We celebrate the birth of Jesus, the great gift of God to us, and gather as a family to share gifts with each other in commemoration of the religious significance of the event. Continue reading →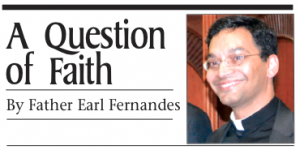 Dear Father: How is a priest to handle a request for a Mass to be said for an intention from a lay person? I understand a donation is not necessary but usually accepted. Is it covered in the Catechism?
Dear Reader: The Code of Canon Law answers your question, especially canons 945-958, which address the offering for the celebration of Mass. Sometimes this offering is called a stipend. While the Christian faithful make their offering in the collection basket, sometimes an offering is made for a special intention for the Mass. Continue reading →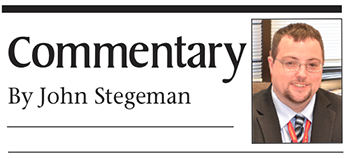 I'm not dying.
I don't know what it is like to hear a doctor tell you that you have a finite number of tomorrows, and he has an estimate for just how many. The phrase, "There's nothing we can do" has not been uttered to me or a member of my immediate family in a consultation room by a doctor with the unfortunate task of saying so.
I say all that to admit upfront that I can only hypothesize the fear, despair, stress or other emotions that accompany such diagnoses.  Continue reading →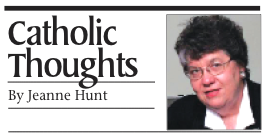 Have you ever had a nickname? I have a son who is known by most of his friends as Donut. There are folks who couldn't tell you his given name.
Nicknames are expressions of endearment. Princess, Sparky, and Red tell us about unique qualities and relationships. In a way, when a person is given a nickname, it's an honor. It says that there is more to us than meets the eye. We have something very unique that sets us apart. In a world of Social Security numbers and PINs, our nicknames give us identity and single us out as gifted and loved. Continue reading →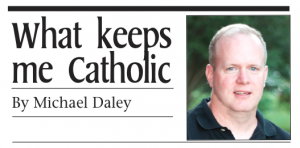 For the past two years I've had the opportunity and privilege to go on a mission trip to Vanceburg, Kentucky through the Glenmary Home Missioners. With the Ohio River on one side and the foothills of the Appalachian Mountains on the other, it is a place of striking natural beauty. Unfortunately, significant poverty scars the landscape.  Continue reading →
The following is an unsigned editorial titled "Never forget!" from the Sept. 11 issue of The Tablet, newspaper of the Diocese of Brooklyn, New York.
There are days that will be remembered, detail for detail, in our minds. And for many of us, Sept. 11, 2001, is undoubtedly one of those days. We, as a nation and as a world, saw the worst in humanity. We witnessed bloodthirsty men, corrupted by hatred, fueled with one desire — death, chaos and destruction.