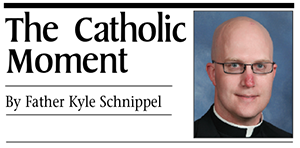 This coming March 18, the Archdiocese of Cincinnati is participating for the first time in a national campaign simply titled "The Light is On for You." Begun in New York, it is a night where every parish throughout the archdiocese will have confessions offered from 7-9 p.m. It has met with great success in areas that have conducted the program, and we are excited to bring it here, too. Continue reading →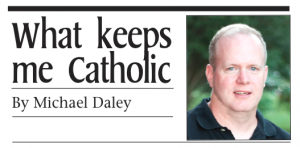 You know you're getting old when words you knew so well from childhood change their meaning…without you even being aware of it. Take "troll" for example. Growing up I associated trolls, always grouchy and hungry, with the classic fairy tale "Three Billy Goats Gruff." Come to find out trolls no longer live under bridges, they reside on the internet now. Continue reading →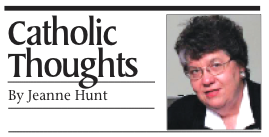 Three eighth-grade girls came into my office recently and asked, "Mrs. Hunt, can we tape you as you answer our question for a religion class project?" "Sure," I said. "What is the question?" "We want to know how to make the Mass more interesting for people our age."
Quickly, I mentally regrouped. They wanted an answer that minute. I asked the Holy Spirit to give me something good because I had nothing! As usual, the good ole Holy Spirit was right on it. The answer came to me as I spoke: Continue reading →
At the initial meeting I have with an engaged couple to begin their preparation for married life, I always start with how they met and why they are now sitting across from me thinking about getting married. It is enjoyable to me to hear their stories and to see in them the way that God truly has brought them to this point.
Part of the conversation also turns to why they want to get married in the Catholic church, which also involves their Mass attendance in the recent past. Continue reading →
As the February edition of The Catholic Telegraph came into homes early, you may have been planning ways to celebrate Catholic Schools Week.
Because the annual observance fell on the last week of January, we decided this year to compress our usual preparation time so we could prepare readers who wish to take part in the activities associated with the event. And you should participate because there are so many interesting and impressive things going on in the Catholic schools of the archdiocese.  Continue reading →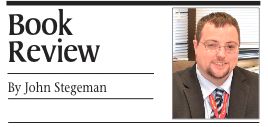 The newest book by prolific Catholic author Mike Aquilina includes the a story of a pope known for having mistresses and fathering children. The same pope, he writes, may have poisoned cardinals at his leisure and ruled Rome with an iron first.
His point? The One, Holy Catholic and Apostolic church entered that period of that papacy with the deposit of faith in tact, and despite a very worldly, sinful pontiff, it came out the other side with said deposit safe and sound. Continue reading →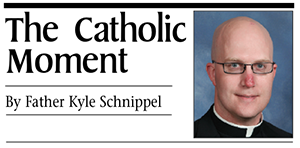 As Catholics, we are called to be unapologetically pro-life.  Throughout the history of the church, there has been an undeniable identity with the one who has no voice: the poor, the vulnerable, the disabled.  All too frequently in the last two millennia, the church was the only voice that spoke out for the dignity of people who were all too often ignored by the wider culture.   Continue reading →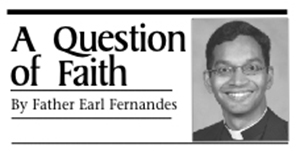 Dear Father: Is it okay for someone to have umbilical blood saved from a live birth to use in stem cell research or attempts to find a cure for diseases like MS?
Dear Reader: The answer to your question is "yes." Continue reading →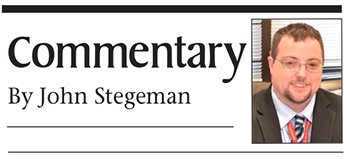 One of the benefits of my job as reporter for a Catholic newspaper is that I get to meet an awful lot of interesting people doing the Lord's work in different ways. Continue reading →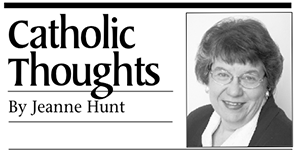 Recently, while working in a parish to get the public school kids to sign up for Sunday morning religion classes, a young mom looked at me with a face of a woman about to panic. Overwhelmed, she said, "I can't manage one more thing. We had three soccer games this weekend, a baby shower, a wine and cheese tasting, a birthday party, and I will work till midnight tonight so that I can show up to my job tomorrow morning caught up for a busy 60-hour week. We don't have time for church on Sunday morning." Continue reading →