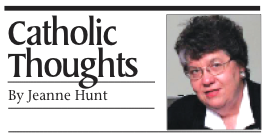 Running through the airport, you realize you're late for your flight. You forgot your watch, so you ask a well-dressed young business traveler for the time. He pulls out his cell phone to give you the time. You think to yourself, "Hmmm… he forgot his watch too."
It's time for your eight-year-old daughter to go to bed. You want to continue a ritual you had with your mother: reading the classics a chapter at a time before bed. You pull out Tales of Narnia. Your daughter stops you, saying, "O, Mom, that takes too long, and besides I saw the DVD." Continue reading →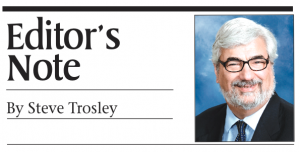 If anyone doubted that Major League Baseball plays a vital role in the life of this city, the hosting of the 2015 All-Star Game July 14 should have cleared the matter up.
The celebrations, the recognition of local heroes and the crowds drawn downtown to fight weather, traffic, media tweeters and each other for a chance to be a part of the Mid-Summer Classic more than confirms that baseball is a huge part of the fabric of this community.
So it was once with Catholicism and Catholics. A fellow writer once said when someone pines about how good things were in the good old days, think about dentistry. But do consider: Continue reading →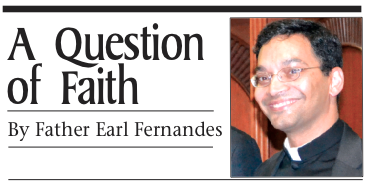 Dear Father: Why aren't non-Catholics allowed to receive the Eucharist? I've talked to my parish priest and his response was two-fold:   They need to be in union with the Catholic Church, and they must believe that the Eucharist is the body of Christ, not just a symbol of Christ's body. Is there any additional clarification that I can offer them so that they can better understand?
Dear Reader: Your parish priest is on the right track. The 1993 Directory for the Application of Principles and Norms on Ecumenism from the Pontifical Council for Promoting Christian Unity (129) states that: "A sacrament is an act of Christ and of the Church through the Spirit. Its celebration in a concrete community is the sign of the reality of its unity in faith, worship, and community life. As well as being signs, sacraments- especially the Eucharist-are sources of the unity of the Christian community and of the spiritual life, and are means of building them up. The Eucharistic communion is inseparably linked to full ecclesial communion and its visible expression."
Read more Question of Faith columns
Q&A: How many times did Christ rise?
Q&A: Is it ok to save umbilical blood for stem cell research?
Q&A: What are the rules for godparents?
Q&A: What does the church teach about using technology? Continue reading →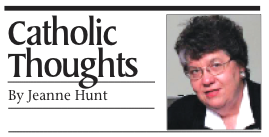 Summer has arrived and our hearts are ready to play, relax, and enjoy some time off. As the crowning jewel of all this summer fun is vacation time, it will either be a wonderful memory or a little trip to hell (or at least purgatory). I have experienced both. Last summer, it was two glorious weeks in France with good friends. A few years ago, it was sharing a small beach house with 23 relatives. What makes all the difference is preparation, expectation, and anticipation. We should pack our bags mentally, spiritually, and physically. I offer a few suggestions to ensure that you come home restored and full of great memories. Continue reading →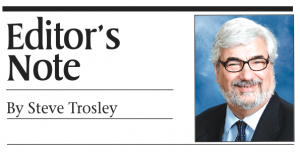 My father's mother, my grandmother, died when he was only two years old.
He never forgot the sense of loss and the pain of growing up without a mother. And he was determined his sons would not forget either.
Reading some of Pope Francis' recent homilies on marriage and relationships brought Dad to mind. He was not a polished, college-educated man. He could throw a football and a knuckle ball with amazing ease, but the second person pronoun was pronounced "youse." Nonetheless, he dropped pearls of wisdom on his three sons with amazing frequency. Continue reading →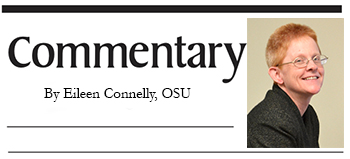 Editor's Note: A movement stared by the faith website Patheos is sweeping the web. Catholic authors are witnessing to their faith by sharing #WhyImCatholic stories online. Tell us HERE why you're remaining Catholic when the spirit of the age seems to be leading people out of the pews.
In the summer of 2011, one of my fellow Ursuline Sisters and I made a pilgrimage to Rome to mark the occasions of her golden jubilee and my final profession. On our first morning in the Eternal City, we visited the Basilica of Santa Maria Maggiore.
More #WhyImCatholic
4 Reasons I'm not leaving the Catholic Church
While admiring the splendid architecture and early Christian mosaics, we saw that Mass was about to begin in one of the side chapels. We slipped in and took our seats before realizing we were the only two Americans amid a group of Japanese tourists. During the homily, my gaze wondered to faces of the others in the assembly as they listened intently to the celebrant.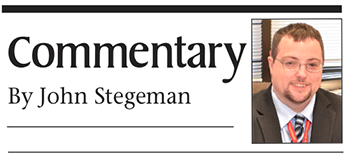 Elizabeth Scalia, managing editor of the Catholic portal of the religion blog site Patheos has challenged all Catholics with access to a webpage to take a few moments and tell the world why you are remaining a Catholic. With the permission of my editor, I'm going to use a few pixels of space here to share my reasons, and I invite you to send me your reasons as well. (Click HERE to contact me) I just may piece some of your responses together for another post. Continue reading →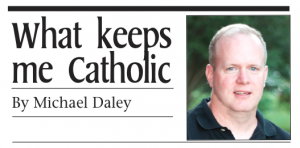 This past Lent, I was part of a book discussion on, of all things, The Joy of the Gospel, popularly described as Pope Francis' "blueprint" for the church.
One of the participants was basking in the glow of her recent conversion to Catholicism. She movingly shared with us one night her and her husband's search for the truth. As a classic daughter of John Calvin, she never felt the love of Jesus as she now did as a Catholic. Additionally, she had a real sense for and appreciation of the Eucharist as the body and blood of Christ. She knew the lure of sin but also the power of forgiveness through her recent celebration of the sacrament of reconciliation. She was, literally, exuding the joy of the Gospel. The other people around her were drawn in by her energy and enthusiasm for the faith. As cradle Catholics,  we all were reminded of truths that we so often take for granted.  Continue reading →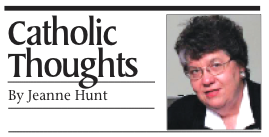 How are you doing with resurrection? I not talking about the big "R" Easter Resurrection. I am talking about the everyday, personal resurrection. By this I mean those small, personal moments when we choose something more than defeat, failure, death.
Think about people who are facing hopeless situations, defeat, and sure failure. There is Molly, the young mother, whose beautiful, firstborn daughter is still struggling to learn to read in the first grade and so may not move forward with her friends to second grade. Then there is Jim, the guy with the four little boys, who lost his job. He was told they were consolidating the IT department. There are Sarah and Chet who discovered an empty baggie in their son's desk with remnants of marijuana in it. Finally, I think of Brian, who had a near-fatal heart attack at the age of 37.  Continue reading →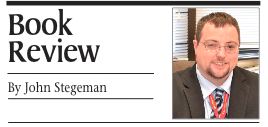 For centuries St. Francis of Assisi has pointed others to Christ. His writings, associated legends and popular sayings have inspired priests, laity and even the present Holy Father.
Popular culture knows the founder of the Franciscan orders for his commitment to poverty and love of animals, but these alone do not scratch the surface of his many years of service. Many biographies have been written about the saint, but Franciscan Father Pat McCloskey, has taken a different path with Peace and Good: Through the Year with Francis of Assisi. Continue reading →