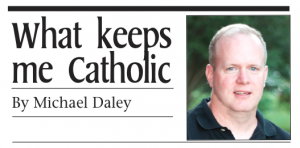 This past Lent, I was part of a book discussion on, of all things, The Joy of the Gospel, popularly described as Pope Francis' "blueprint" for the church.
One of the participants was basking in the glow of her recent conversion to Catholicism. She movingly shared with us one night her and her husband's search for the truth. As a classic daughter of John Calvin, she never felt the love of Jesus as she now did as a Catholic. Additionally, she had a real sense for and appreciation of the Eucharist as the body and blood of Christ. She knew the lure of sin but also the power of forgiveness through her recent celebration of the sacrament of reconciliation. She was, literally, exuding the joy of the Gospel. The other people around her were drawn in by her energy and enthusiasm for the faith. As cradle Catholics,  we all were reminded of truths that we so often take for granted.  Continue reading →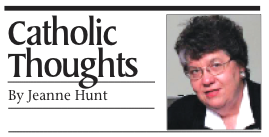 How are you doing with resurrection? I not talking about the big "R" Easter Resurrection. I am talking about the everyday, personal resurrection. By this I mean those small, personal moments when we choose something more than defeat, failure, death.
Think about people who are facing hopeless situations, defeat, and sure failure. There is Molly, the young mother, whose beautiful, firstborn daughter is still struggling to learn to read in the first grade and so may not move forward with her friends to second grade. Then there is Jim, the guy with the four little boys, who lost his job. He was told they were consolidating the IT department. There are Sarah and Chet who discovered an empty baggie in their son's desk with remnants of marijuana in it. Finally, I think of Brian, who had a near-fatal heart attack at the age of 37.  Continue reading →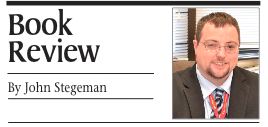 For centuries St. Francis of Assisi has pointed others to Christ. His writings, associated legends and popular sayings have inspired priests, laity and even the present Holy Father.
Popular culture knows the founder of the Franciscan orders for his commitment to poverty and love of animals, but these alone do not scratch the surface of his many years of service. Many biographies have been written about the saint, but Franciscan Father Pat McCloskey, has taken a different path with Peace and Good: Through the Year with Francis of Assisi. Continue reading →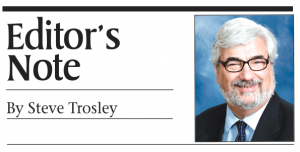 The resurrection of Jesus Christ should be very much on our minds as Easter passes and we give thanks for our hope of our own resurrection.
Death, however, comes before resurrection.
The tragic passing at age 17 of Purcell-Marian student Kelsie Crow on Holy Saturday when a stray bullet found her as she left a party, should give us all pause. The well-chronicled passing from a rare cancer of Lauren Hill at age 19 reminded us of how St. John Paul-like dignity in the face of death can inspire. Continue reading →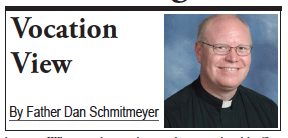 How can we get more priests? How can we get more sisters and nuns?  How can we get more religious brothers? These are questions I am asked all of the time in this assignment as vocation director.
And all of these questions revolve around the issue of developing a culture of vocations. How do we get people to see all of the vocations the church recognizes as good? How do we get people to respect their vocation and encourage others to seek their own vocation as well?
We'll never get more priests and people in consecrated life, if we don't start with good marriages and families. Continue reading →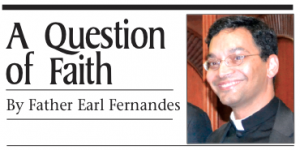 Dear Father: Year after year and month after month, I have been wondering why does the creed we recite during Sunday Mass state that Christ "rose again?" When was the first time He rose? I checked my Lithuanian creed interpretation and it does not state "He rose again."  In Lithuanian, the text reads:  "pagal Rasta, prisikele is numirusiu" The translation would be: pagal (according), Rasta (to the Scripture), prisikele (rose), is numirusiu (from the dead). In the Lithuanian translation there would be (ir vel) for the word "again."
Dear Reader: Thank you for your question. It is an interesting one. I believe your Lithuanian translation is accurate and corresponds to the Greek text of the Nicene-Constantinople Creed which is recited each Sunday. Continue reading →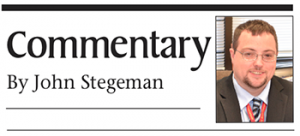 Just two weeks after stealing the national spotlight with a pair of layups Nov. 2, 2014 against Hiram College, Mount St. Joseph University freshman basketball player Lauren Hill was already showing some signs of decline.
On Nov. 18, 2014 at Mount St. Joseph for a check presentation, Hill was wearing gray, the color of Diffuse Intrinsic Pontine Glimoa awareness. The cancer was weakening her. Killing her.
There was nothing doctors could do to help. Continue reading →
Staff Report
For columns by The Catholic Telegraph staff and columnists, as well as the occasional guest, please click the "columns" category HERE.
The editorial category will remain online as an archive, but all new posts can will be found in columns.
Posted March 30, 2015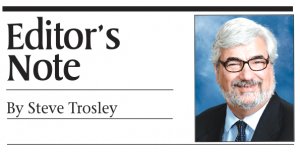 Cardinal Óscar Andrés Rodríguez Maradiaga SDB delivered the LeBlond Lecture March 11 at the Athenaeum.
The St. Gregory the Great Chapel was packed like an Easter Vigil Mass, and not just with seminarians, although they were everywhere in that growing place. As you will see elsewhere in this edition, the cardinal spoke of many things, including his shared belief with Pope Francis that Catholics need a missionary spirit. Continue reading →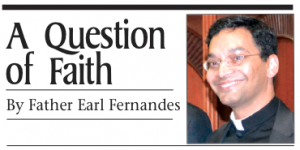 Dear Father: What does the Church teach about Reiki? Why do people turn to these types of things instead of Jesus or the saints?
Dear Reader: Thank you for your question.Some years ago, I was in the Metaphysics section of a bookstore. I was edified thinking that a mainstream bookstore had philosophy books. I began browsing. Much to my dismay the books dealt with magic, spells, Wiccan worship, the New Age Movement, Reiki, and other forms of therapy. Continue reading →