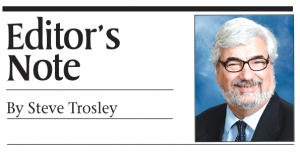 The most glorious of the seasons of the liturgical and secular calendar embraces Easter. It is glorious, first, because Jesus saved us with His death and resurrection and, secularly, because the world seems to come back to life in the spring.
The most heart-warming for most of us is the season now upon us – the Christmas season. We celebrate the birth of Jesus, the great gift of God to us, and gather as a family to share gifts with each other in commemoration of the religious significance of the event. Continue reading →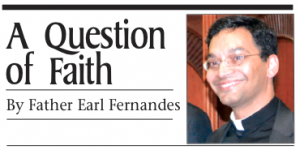 Dear Father: How is a priest to handle a request for a Mass to be said for an intention from a lay person? I understand a donation is not necessary but usually accepted. Is it covered in the Catechism?
Dear Reader: The Code of Canon Law answers your question, especially canons 945-958, which address the offering for the celebration of Mass. Sometimes this offering is called a stipend. While the Christian faithful make their offering in the collection basket, sometimes an offering is made for a special intention for the Mass. Continue reading →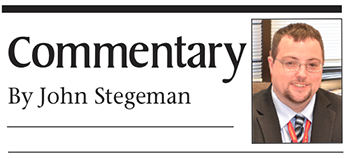 I'm not dying.
I don't know what it is like to hear a doctor tell you that you have a finite number of tomorrows, and he has an estimate for just how many. The phrase, "There's nothing we can do" has not been uttered to me or a member of my immediate family in a consultation room by a doctor with the unfortunate task of saying so.
I say all that to admit upfront that I can only hypothesize the fear, despair, stress or other emotions that accompany such diagnoses.  Continue reading →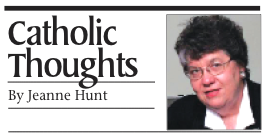 Have you ever had a nickname? I have a son who is known by most of his friends as Donut. There are folks who couldn't tell you his given name.
Nicknames are expressions of endearment. Princess, Sparky, and Red tell us about unique qualities and relationships. In a way, when a person is given a nickname, it's an honor. It says that there is more to us than meets the eye. We have something very unique that sets us apart. In a world of Social Security numbers and PINs, our nicknames give us identity and single us out as gifted and loved. Continue reading →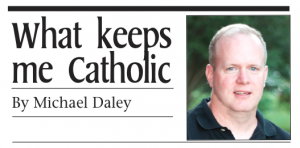 For the past two years I've had the opportunity and privilege to go on a mission trip to Vanceburg, Kentucky through the Glenmary Home Missioners. With the Ohio River on one side and the foothills of the Appalachian Mountains on the other, it is a place of striking natural beauty. Unfortunately, significant poverty scars the landscape.  Continue reading →
The following is an unsigned editorial titled "Never forget!" from the Sept. 11 issue of The Tablet, newspaper of the Diocese of Brooklyn, New York.
There are days that will be remembered, detail for detail, in our minds. And for many of us, Sept. 11, 2001, is undoubtedly one of those days. We, as a nation and as a world, saw the worst in humanity. We witnessed bloodthirsty men, corrupted by hatred, fueled with one desire — death, chaos and destruction.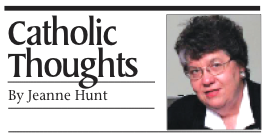 Just about any white-collar worker under the age of 40 will confess that he or she works at least sixty hours a week, goes to work early, leaves work late, and brings work home. What has happened to us? Why has the culture replaced all other values with a need to compete in a rat race that cripples our private lives? Continue reading →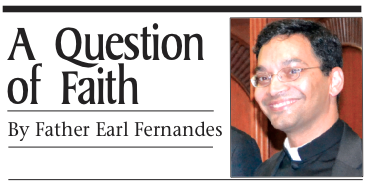 Dear Father: I have been staring at a poster of the Last Judgment from the Sistine Chapel. I began to think about the judgment on my soul, but then I got a little confused. Will I be judged immediately when I die or only at the end of time? Continue reading →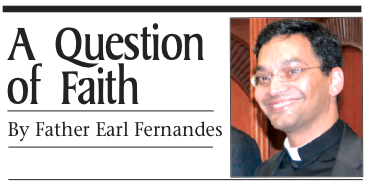 Dear Father: Am I crazy? I mean, my friends think I'm crazy because I won't let my kids have a phone or an iPad. I want them to run around and play and not look at a screen all the time. People look at me as if I'm crazy. What does the church teach about technology use? Continue reading →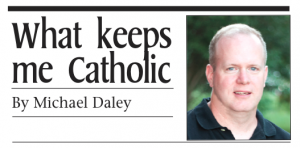 It happens once a month—Welcome Sunday.
With three independent-minded kids, when told to get ready for Mass, I am surprised that there are no, well, fewer complaints. Likewise, leaving home they all have smiling, well, no frowning faces. The purpose of the Mass is that afterwards, in the school cafeteria, people will gather there for a social. New faces can meet current ones; current ones can converse with the ones who seem to have been there their whole lives. life timers. The only words that my kids hear though are FREE DONUTS. Continue reading →