A Journey Guided in Faith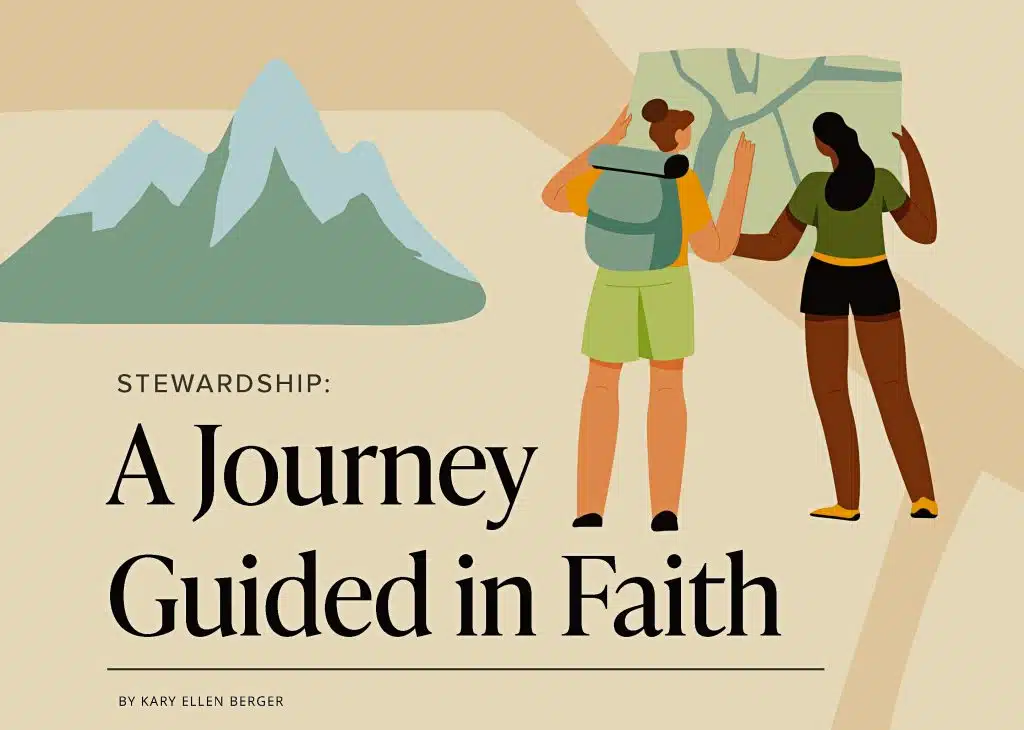 When traveling to an unknown destination, a map, GPS or similar guide is essential for your journey to help you arrive at your destination without getting lost or stuck in an unknown area. At Mary, Queen of Heaven Family of Parishes, Director of Stewardship & Parish Resources Tim Clifford knows all too well how being on the right path can lead to strengthening stewardship efforts within congregation.
Clifford's wife, Kelly, attended school at St. Ann, one of the four parishes in the Mary, Queen of Heaven Family of Parishes, and rejoined the parish with Clifford after they returned from living in Chicago. As their family grew, their children attended St. Ann School, and Clifford's roles in the parish grew, including being Booster President and on Parish Council.
"In the early 2000's we launched a renovation project and capital campaign," said Clifford. "This is where my stewardship journey started."
He said that St. Ann decided to become a Stewardship Parish years after the successful campaign, and its stewardship has many focuses.
"We prefer to ask people, 'What is it that gives you joy?'—not, 'What ministry do you want to be on?'" said Clifford.
He shared that proactively inviting and involving others in the parish is purposeful and meaningful to the church's current stewardship efforts. This included finding the right people to complete their parish staff.
"We have a large staff for the size parish we are," said Clifford. "We have concentrated on our outreach and have developed several awesome interactive ministries."
One of those ministries is GPS: Generosity Prayer Service, which symbolizes pathways, created at St. Ann and through the Beacons of Light process, to foster deeper connections with the Lord. GPS elements are explained as:
"GPS ties into our Stewardship philosophy perfectly,"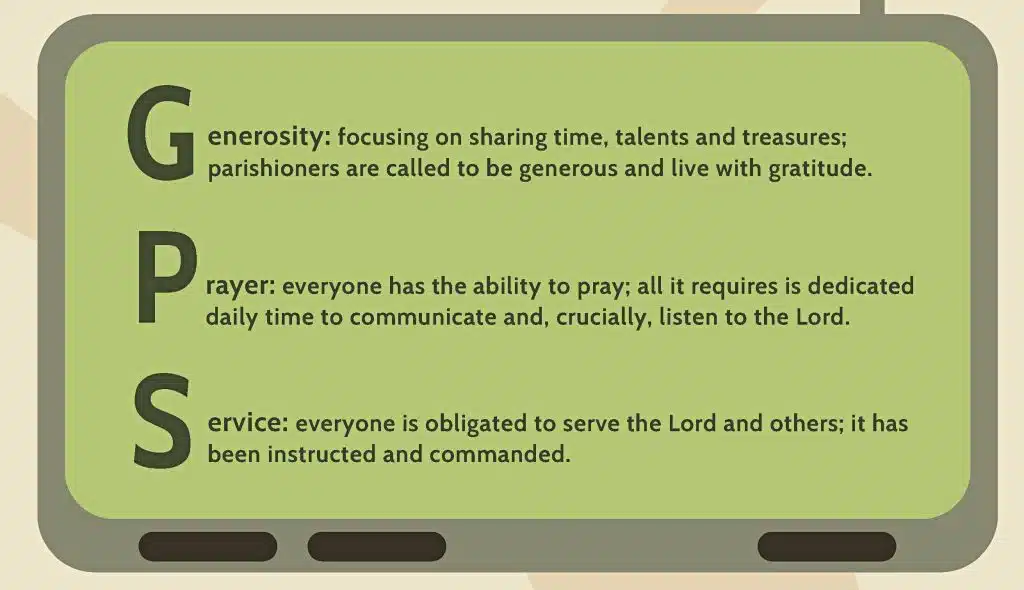 said Clifford. "There [are] a lot of lost people out there, and our goal is to direct them to the one place where they can find peace and answers in Jesus. Our mission is to make disciples, and pointing people in the right direction is fundamental to being a Christian. After we get them started, making them realize that everything they have is not theirs but is a gift from God, we then move them into discipleship." Clifford added that education is the first step in leading Stewardship efforts within parishes.
"Stewardship is a way of Life," said Clifford. "People need to understand that the church has changed and will continue to change; we as a Church have to get out of our own way and realize this. And taking on Stewardship is the best step you can start. [The process is] well worth it."
This article appeared in the November 2023 edition of The Catholic Telegraph Magazine. For your complimentary subscription, click here.