A super cookoff at St. John Neumann Parish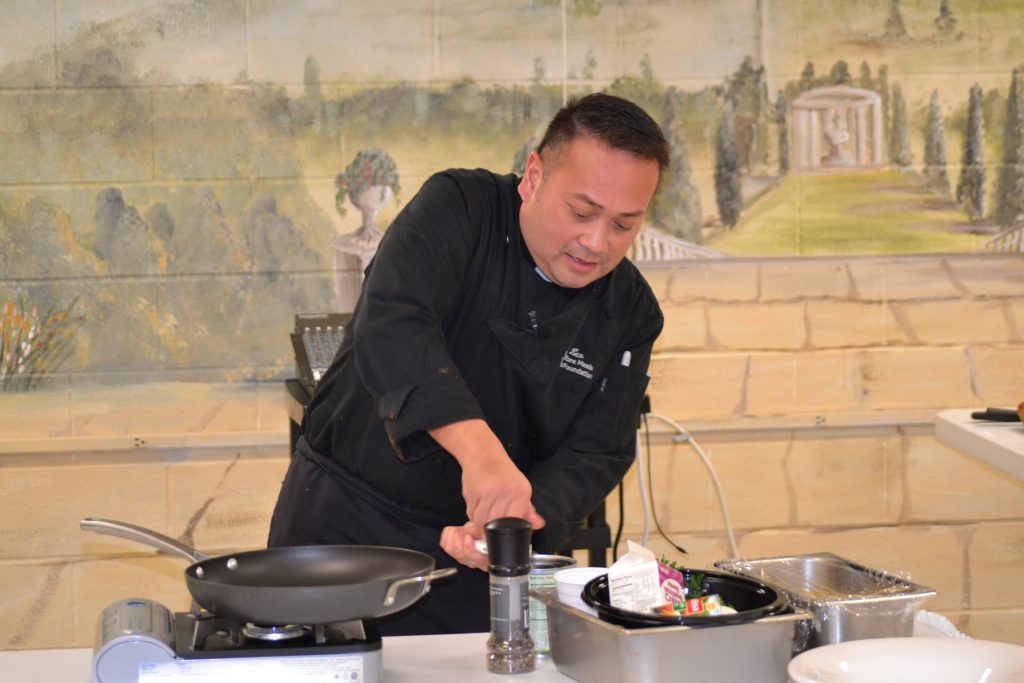 On January 20, an enlightening evening of cooking took place before a sold-out crowd at St. John Neumann Parish. The stars of the show were Father Leo Patalinghug, guest chef from Baltimore Maryland, and the Archdiocese of Cincinnati's own Father Kyle Schnippel.
Born in the Philippines and raised in Baltimore, Father Leo developed his love for cooking while attending the seminary at the North American College in Rome. He is the author of several books, defeated Chef Bobby Flay on his "Throwdown" television show, and can be seen on EWTN's "Savoring our Faith."
Father Kyle Schnippel is the current pastor of St. John Neumann and Corpus Christi Parishes in Cincinnati. Recently, Father Kyle appeared on the hit ABC show, "The Great American Baking Show."
The evening had great food, a demonstration by Father Leo on Penne Vodka, fellowship, and a friendly cookoff between the two priests, which featured turkey, and ingredients such as Cincinnati's Barbeque Grippo Potato Chips, and quail eggs.
Proceeds went to Father Leo's foundation. For more information go to gracebeforemeals.com. or thetablefoundation.org
Father Leo Patalinghug's Vodka Penne Presentation: