Alter HS goes to principal-CEO model of leadership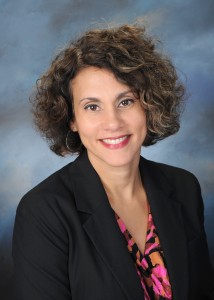 Archbishop Dennis M. Schnurr has approved a change in leadership at Archbishop Alter High School, a Catholic high school in Kettering operated by the Archdiocese of Cincinnati. Effective July 1, 2016, Alter Principal Lourdes Lambert will become the Head of School, assuming the title of "Principal-CEO" and Father James Manning will retire as President of Alter High School.
"This change emerged out of a strategic plan put together by Alter's leadership and board," said Dr. Jim Rigg, former Superintendent of Catholic Schools for the Archdiocese. "It was felt that the Principal-CEO model was in the best long-term interests of Alter High School."
As Principal-CEO, Lambert will continue overseeing the religious, academic, and co-curricular programs of the school. She will now be the school's chief decision maker and top supervisor as well. The position of President has been eliminated from the organizational structure of the school.
"Lourdes is an exceptional leader," said Dr. Rigg. "She is an enormously positive, energetic presence at Alter. Lourdes is a strong instructional leader, and lives her faith by showing genuine care for each student at the school."
Lambert became Principal of Alter in 2011. She previously served as the Assistant Director for Teachstone, Inc. in Charlottesville, VA, Principal of Acquinton Elementary School in King William, VA, and Assistant Principal at Hamilton Holmes Middle School in King William, VA. Lambert began her career as a Spanish and English as a Second Language speaker. She holds a bachelor's degree in English instruction from Florida International University and a master's degree in Educational Administration from Virginia Commonwealth University. Lambert's children attend a Catholic elementary school in Dayton.
"The board and I feel that Lourdes Lambert has been called by God to this position of leadership at Alter High School," said Fr. Manning. "There is no one I would want more to take my place than Lourdes."
Fr. Manning has announced his retirement from Alter on July 1, 2016, but will continue serving as pastor of St. Mary Catholic Church in Springboro, OH.
Alter High School opened its doors to its first class in 1962 and serves a student population of 610.
Press Release/Alter High School