Archbishop Kurtz elected USCCB president, Cardinal DiNardo elected VP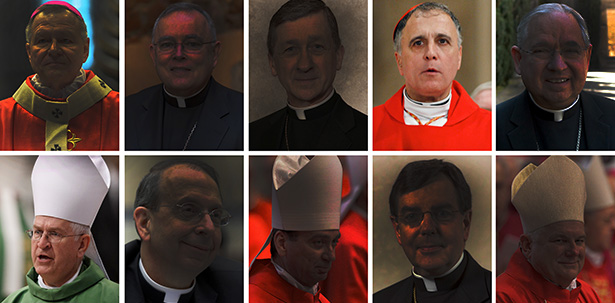 By Dennis Sadowski Catholic News Service
BALTIMORE — Archbishop Joseph E. Kurtz of Louisville, Ky., was elected as president of the U.S. Conference of Catholic bishops by a wide margin.
The archbishop, the current USCCB vice president, received 125 votes during the first round of balloting during the fall general assembly of the U.S. bishops Nov. 12.
In the voting for vice president, Cardinal Daniel N. DiNardo of Galveston-Houston was elected to the post during the third round of voting.
He defeated Archbishop Charles J. Chaput of Philadelphia, 147 to 87.
Archbishop Dennis M. Schnurr of Cincinnati received one percent of the vote for the presidency.