2 College of Mount St. Joseph students die in car crash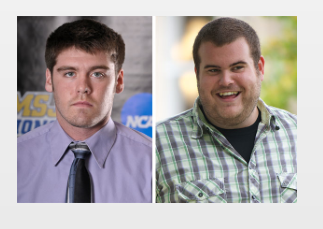 Staff Report
The College of Mount St. Joseph confirmed media reports that two young men killed in a car accident Sunday night were MSJ students.
A press release posted on The Mount's website identified the students as Tyler Stiles, a 22-year-old communications/new media studies major and Michael Tepe, also 22, who was majoring in social work. Tepe was a member of the school's football team.
"The College mourns the loss of two students in the Mount family," said Tony Aretz, Ph.D., president of the Mount. "Tyler and Michael were well known and well liked within the Mount community. This is a difficult time for the members of our campus community. Please keep the families and friends of Tyler and Michael in your thoughts and prayers during this difficult time."
A prayer service was held Monday in Mount St. Joseph's Mater Dei Chapel and a student-led memorial was planned for Monday evening at 4 p.m. at Schueler Field.
The Mount's press release noted that counselors are available in the Wellness Center for any student who wishes to speak with one.
The Cincinnati Enquirer and local TV station WLWT both reported officers citing speed and alcohol as factors in the accident.