Reid hired as new Director of Human Resources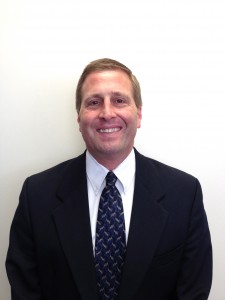 By John Stegeman
The Catholic Telegraph
Archbishop Dennis M. Schnurr has hired Robert J. Reid, a long-time resident and native of the Archdiocese of Cincinnati, as the archdiocese's new Director of Human Resources, effective Nov. 22.
Reid replaces Bill Hancock, who is retiring.
A native of Cincinnati's West side, Reid and his family are parishioners at St. Jude in Bridgetown. He is father to four children within the Archdiocesan school system and his wife, Kathy, is a first grade teacher at Our Lady of Lourdes in Western Hills.
Reid's childhood education took place at St. Jude and Our Lady of Lourdes schools, and he never left the area.
"I'm a West-sider born and raised…," Reid said. "In 1999 they had the first Flying Pig marathon. During the course of training I went on a nine or 10 mile training run and I purposely designed it so in nine or 10 miles I was able to run by every house I've ever lived in."
Reid was most recently employed at the Furnier Law Group LLC as a partner and member in Labor and Employment Law. He was admitted to the bar in Ohio in 1993 and is certified by the Ohio State Bar Association as a specialist in Labor and Employment Law.
For nearly a decade, while working at Dinsmore and Shohl LLP, Reid represented the Archdiocese of Cincinnati in employment law.
Reid graduated from Elder High School and completed his undergraduate studies at Xavier University with a B.A. in Political Science in 1990. He earned his Juris Doctorate from the University of Cincinnati Law School.
Reid is also a board member of Healthy Moms and Babes, an outreach ministry with a mission to increase infant survival as well as foster the health of women, children and families.
"I saw this opportunity on the archdiocese website and I put in for it right away," Reid said. "I remembered working with a lot of the folks at the archdiocese and the work that's involved there. I'm really excited about this opportunity… I look forward to getting to know the people I'm going to be serving."