Archbishop Schnurr appoints Father Steve Angi Vicar General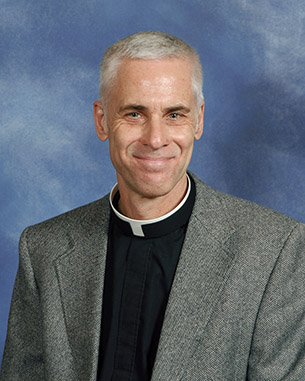 Staff Report
Archbishop of Cincinnati Dennis M. Schnurr has appointed Father Steven J. Angi Vicar General effective June 7, according to a decree released to The Catholic Telegraph Monday.
Father Angi serves as archdiocesan chancellor and Director of the Department of Executive Services. He is also the pastor of St. Louis Catholic Church in downtown Cincinnati.
The Vicar General can perform all administrative acts, according to the Code of Canon Law, with the exception of those, which the bishop has reserved to himself. In the case of this appointment, Archbishop Schnurr reserved none to himself.
"I explicitly make this as broad as possible with no restrictions in communicating my power and authority," the archbishop wrote in the decree.
Father Angi has served as chancellor since 2011.
Father Angi was associate pastor of St. Peter in Chains Parish in Hamilton from 1985 to 1988 and of Ascension Parish in Dayton from 1988 until 1993. He joined the Seton High School faculty as director of campus ministry and as a guidance counselor in 1994 after earning a degree in counseling. He left Seton in 2000 to serve as a missionary in Wuhan, China for two years.
In 2002, Father Angi was appointed pastor of Holy Family Parish in Cincinnati's East Price Hill neighborhood. After receiving a degree in canon law from The Catholic University of America in Washington, D.C., he joined the Archdiocesan Tribunal as Adjutant Judicial Vicar in 2009.