Celebrations planned for XU's entry to Big East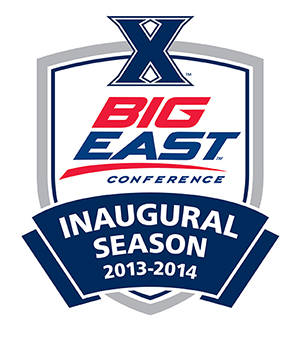 Press Release
On Monday, July 1, Xavier University will officially join the Big East Conference, a move that will provide additional national exposure for Xavier and a big boost for University admissions, alumni and fundraising efforts across the nation. The new Big East includes nine Catholic universities as well as Butler, a private, non-sectarian school.
To commemorate Xavier's official entry into the Big East, Cincinnati Mayor Mark Mallory will declare July 1, "Xavier University joins the Big East Day in Cincinnati."
Two major public events will be held on Monday July 1 and all Xavier faculty, staff, students, alumni, fans, friends and supporters are encouraged to attend.
Fountain Square Celebration from 11:30 a.m. to 1 p.m.:  Musketeer Madness takes over the Square with a basketball pop-a-shot, soccer goals and a putting green with demos and tips from Xavier coaches and student athletes.  Mascots and cheerleaders will be on hand to turn the Square into a Xavier Big East pep rally.  Giveaways will be available and prizes awarded.
Xavier Night at the Cincinnati Reds:  Buy discounted tickets and participate in a Xavier parade around the field at Great American Ball Park prior to the game against the San Francisco Giants.  The parade begins at 6:20 p.m. and all Xavier fans are encouraged to attend. Coaches Chris Mack and Amy Waugh, along with Xavier mascots, D'Artagnan and the Blub Blob, will be in the Reds' Fan Zone for photos and autographs. Tickets are $15.75 for exclusive seating in the right field Moon Deck. Tickets are limited and on sale now through June 21. For more information or to buy tickets, please visit www.xavier.edu/reds.
Xavier is also proud to announce TriHealth as the presenting sponsor of Xavier's inaugural season in the Big East.
In March, Xavier was invited to join the new 10-team conference, which includes fellow private schools Butler, Creighton, DePaul, Georgetown, Marquette, Providence, St. John's, Seton Hall, and Villanova.