Archbishop Schnurr Celebrates Mass for Teens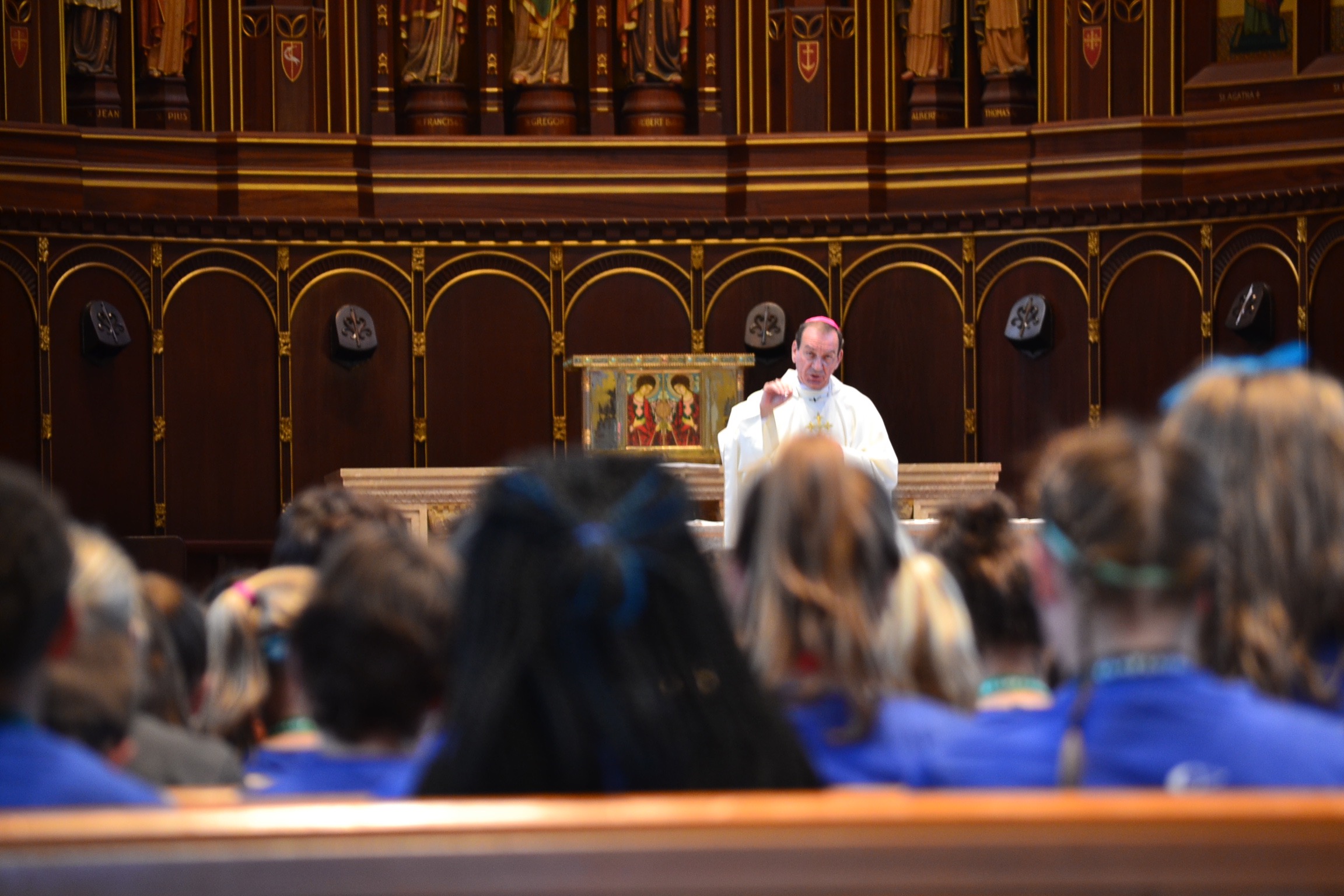 By Gail Finke
Archbishop Dennis M. Schnurr told youth groups from three area parishes that God had a plan for their lives at Mass Monday in the chapel of Mount St. Mary's Seminary of the West.
Gathered at the Mt. Washington seminary and school to begin a five-day retreat, the teens from St. Gertrude, Guardian Angels, and Immaculate Heart of Mary Parishes wore blue t-shirts and prayed to the Virgin Mary at Mass. The Mother of God, Archbishop Schnurr said, is the perfect model of discipleship. Although she had "understandable questions" when told that she was to be the mother of Christ, the archbishop said, she did what God asked of her.
God has a special role for everyone, Archbishop Scnurr told the young people. "The fact that you are here shows that you are on the right track" to finding out what that role is.