Archbishop Schnurr, pilgrims, in Holy Land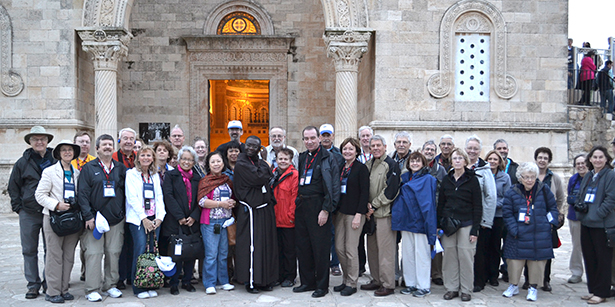 Staff Report
Archbishop Dennis M. Schnurr and a host of pilgrims from the Archdiocese of Cincinnati are in the midst of a two-week pilgrimage to the Holy Land and Steve Trosley, editor of The Catholic Telegraph, is there to capture the experience.
The pilgrims arrived in Tel Aviv Dec. 2 and will depart for the U.S. on Dec. 13.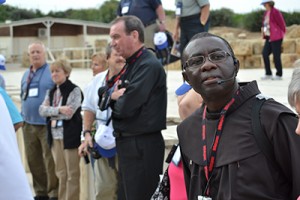 On Dec. 3 the group travelled to Caesarea, a town built by King Herod before the birth of Christ and site of teaching by Saints Peter and Paul. The pilgrims viewed ruins and traveled on to Haifa to ascend Mount Carmel.
Thursday the group was scheduled to visit Tiberias to visit the site of the Transfiguration, Nazareth, and Cana. At Cana married couples were schedule to have an opportunity to renew their wedding vows in honor of Jesus' first miracle at the wedding feast of Cana.
The trip will also include a boat ride on the Sea of Gallilee, the site of the Sermon on the Mount, Hadrian's Arch, the Jordan River, Petra and several days in Jerusalem.
The pilgrimage is a project of the Companions of St. James of the Archdiocese of Cincinnati and is being facilitated by George's International Travel.
The Catholic Telegraph will be posting periodic photos and updates of the pilgrimage throughout its duration.
Posted Dec. 4, 2014