Archdiocese, USCCB work to clear misunderstanding on papal letter regarding absolutions for abortion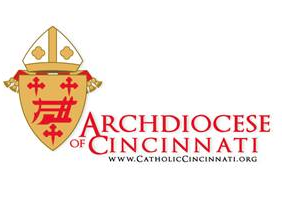 Staff Report
The Archdiocese of Cincinnati sent a letter to local media Wednesday to help clear up confusion in the wake of Pope Francis Sept. 1 letter announcing an expansion of faculties for priests to absolve the sin of abortion.
Calling some of the coverage, "misleading and confusing," the Archdiocese of Cincinnati letter spells out what "faculties" are, and explains that locally these faculties granted by the Holy Father were already in place.
Importantly, that means no one who received absolution for such sins in the archdiocese from legitimately operating priest has any reason to doubt the validity of their sacrament. In addition, the church teaches as it always has the abortion remains a grave sin.
"The Archdiocese of Cincinnati wants to make it clear that our priests have already had this faculty for many years. No one who has received absolution for this sin from a priest of the Archdiocese, acting as the instrument of God's mercy, should doubt the validity of the sacrament," the letter stated. "No priest can engage in sacramental ministry without being granted faculties to do so by the local bishop. What is included in those faculties is detailed in writing. Priests of the Archdiocese of Cincinnati, as permitted by canon law, have long been granted by the Archbishop "the faculty to absolve the sin (of abortion) and to remit the (automatic) penalty" of excommunication."
An article by the Catholic News Service (CNS) said the pope's decision "will have little effect on pastoral practices in the United States and Canada, where most priests already have such authority in the sacrament of reconciliation."
CNS also quoted Don Clemmer, interim director of media relations for the U.S. Conference of Catholic Bishops (USCCB), who confirmed the Archdiocese of Cincinnati's situation is the norm nationally.
"It is my understanding that the faculty for the priest to lift the 'latae sententiae' excommunication for abortion is almost universally granted in North America," Clemmer said.
The CNS report continued, "'Latae sententiae' is a Latin term in canon law that means excommunication for certain crimes, including involvement in abortion, is automatic. Clemmer said it is 'the fiat of the local bishop' whether to allow the priests in his diocese to absolve those sins and most bishops granted such permission when giving priests faculties to minister in their local church."
The Archdiocese of Cincinnati letter to the media references the teachings of Saint John Paul II who said, "The Father of mercies is ready to give you his forgiveness and his peace in the Sacrament of Reconciliation." It also mentions the Catholic Church offers compassionate post-abortion care through Project Rachel. Learn more about Project Rachel HERE.
In a letter to Archbishop Rino Fisichella, President of the Pontifical Council for the Promotion of the New Evangelization, Pope Francis granted all priests the ability to absolve this sin.
"The forgiveness of God cannot be denied to one who has repented, especially when that person approaches the Sacrament of Confession with a sincere heart in order to obtain reconciliation with the Father. For this reason too, I have decided, notwithstanding anything to the contrary, to concede to all priests for the Jubilee Year the discretion to absolve of the sin of abortion those who have procured it and who, with contrite heart, seek forgiveness for it. May priests fulfil this great task by expressing words of genuine welcome combined with a reflection that explains the gravity of the sin committed, besides indicating a path of authentic conversion by which to obtain the true and generous forgiveness of the Father who renews all with his presence."
Posted Sept. 3, 2015