Award-winning principal Kathy Kane joins schools office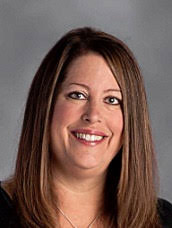 Press Release
Kathy Kane, nationally recognized principal of Our Lady of Victory School in Delhi Township, is joining the Archdiocese of Cincinnati's Catholic Schools Office as Director of Certification in the Catholic Schools Office, effective July 1. She will replace Cathy Bever, who is retiring after 16 years as the Director of Certification.
Among many other duties, the position involves directing and overseeing the certification of all educators, including substitute teachers and instructional aides, in the Archdiocese of Cincinnati schools.
"Kathy is a highly talented and deeply respected leader," said Jim Rigg, Superintendent of Catholic Schools. "I know that our teachers and administrators will benefit from her wisdom, patience, and deep faith."
Kane, who holds Bachelors and Masters degrees in education from Xavier University, began her career as a second grade teacher at Our Lady of Visitation School in Green Township. She later taught third grade and became the school's assistant principal for teaching and learning. She joined Our Lady of Victory as principal in 2007.
In addition to her duties as principal, Kane has worked as an instructor for Xavier University, teaching cohorts of educators in Xavier's Initiative for Catholic Schools (a function of the Center for Catholic Education). She also has served as a mentor principal and a member of the Archdiocesan Vision Steering Committee for Catholic schools.
She received the Distinguished Principal Award from the National Catholic Educational Association (NCEA) for 2015 and the Civitate Dei Award from the Archdiocese in 2014.
Posted March 16, 2015