Badin High concludes 50th anniversary with graduation of the Class of 2017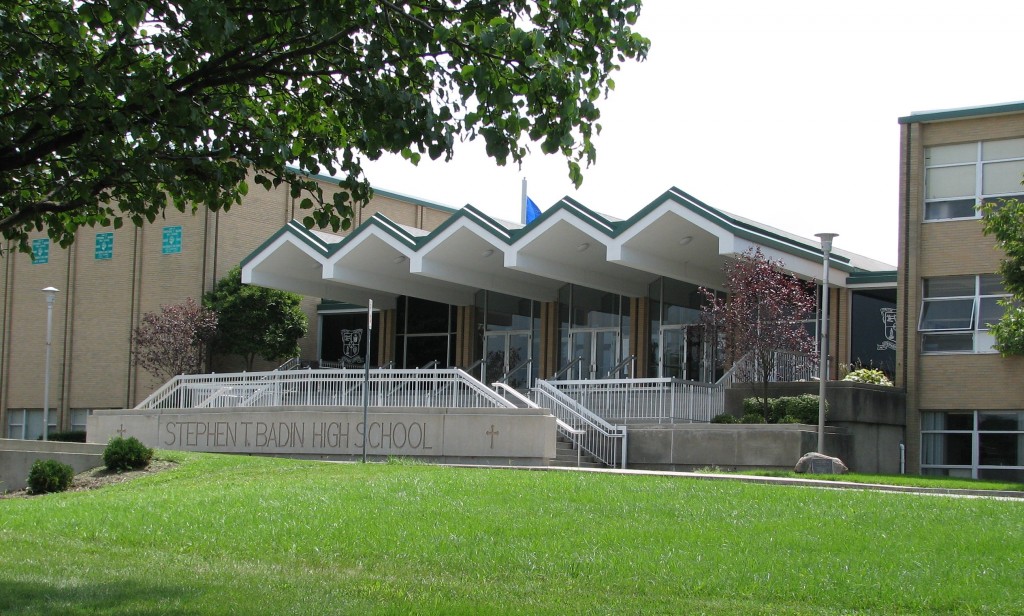 Badin High School will conclude its 50th anniversary celebration when the Class of 2017 graduates on Friday, June 2, at St. Maximilian Kolbe Church in Liberty Township.
"We've hit some very meaningful milestones in the past couple of years," said Badin High Principal Brian Pendergest. "We're proud of the Class of 2017 and wish them nothing but the best."
Baccalaureate is scheduled for Thursday, June 1, at Sacred Heart Church in Fairfield. Both events begin at 8 p.m.
The week of May 22 is designated as Senior Week at BHS. Academic Awards Night is Tuesday, May 23; the $100,000 Scholarship Signing and Top 10 luncheon are Wednesday morning, May 24; the Senior Luncheon is Thursday, May 25; and Senior Mass is Friday, May 26, at 9 a.m. That represents the final all-school Mass of the seniors' four-year career at Badin.
Badin High opened its doors on New London Road in the fall of 1966, so the Class of 2017 has celebrated the 50th anniversary of Badin's opening. The Class of 2016 represented the 50th graduating class in the history of the school, so Badin has taken the past two years to celebrate its legacy.
"It's quite a legacy," said Pendergest, a member of Badin's Class of 1990. "You think back on the vision from 50 years ago and see what the school has accomplished over five decades. What is most important is that our students graduate and go on to productive lives. They're all over the country, and the world, making a difference."
Ian Mackenzie-Thurley, executive director of the Fitton Center for the Creative Arts in Hamilton, will be the keynote speaker at Badin's graduation ceremony. Mackenzie-Thurley, a native of Australia, recently became a United States citizen. His wife grew up in Hamilton.
The Class of 2017, 133 students strong, has earned some $20 million in academic scholarship offers from college, including 55 students who are part of the $100,000 Scholarship Club. There is one National Merit Finalist and three National Merit Commended students. Ten percent of the class has committed to play sports at the intercollegiate level.
The Rev. Ed Pratt, Badin's chaplain, will celebrate the Baccalaureate Mass on June 1, along with the Rev. Larry Tharp of Sacred Heart Church.
David Berg of Oxford and John Marot of Fairfield Township are co-valedictorians in the Class of 2017. Berg, a graduate of Queen of Peace School, will attend the University of Notre Dame and major in economics. Marot, a graduate of Sacred Heart School, will attend Miami University and major in finance.