Being Pro-Life: Foster Care: The Need is Great


By the time Jaymin was 12, he had lived in more places with more people than one can easily count – and all of them were drug users. The police finally caught up with his mother and her boyfriend, who were using heroin and neglecting their children, so Jaymin and his younger brother were placed in foster care. Jaymin ended up in the hospital for depression, and then a group home, separating him from his brother. His brother has since been adopted, but Jaymin has not. Jaymin, now 16, is still looking for a family to adopt him.
How Do Children End Up in Foster Care?
There is a great need today for loving foster families, according to Dana Gerstner and Susan Walther of Warren County Children's Services. There has been a 27 percent increase in children entering the foster care system in Warren County since 2013. They have 160 children in foster care, but only 64 homes. Children, therefore, have to stay in another county, in group homes or residential treatment centers.
The primary reasons for a child being placed in foster care are abuse and neglect, but other common reasons are incarceration or death of a parent. The underlying catalyst is often drug addiction, and the current opioid crisis is part of the reason for the increased need.
The Age Barrier
Another piece of the problem is the age of children. The older a child is, the fewer families there are willing to take them into their homes. Of the 64 licensed families in Warren County, only five are willing to take children older than 6; however, about 60 percent of the 160 children in foster care in that county are over 6. That creates a serious need for foster families willing to take older children.
If you think you may be interested in fostering a child like Jaymin, contact your local children's services agency. You do not have to be wealthy or have a large home, and agencies can even provide child care for families with working parents. What you do need, however, is a lot of love. These children have been though a lot. No child enters the foster care system devoid of some trauma, and they can come with behavioral issues. Agencies will work with you, however, on whatever professional help a child needs.
How to Help
If you don't think you are ready to be a full-time foster parent, there are other ways to assist. You can sign up to be a "respite only" foster family, to take care of children for no more than two weeks, or even just a weekend, when a foster family needs to leave town and can't take the children with them. If you know a foster family, you can sign up to be an alternative caregiver, someone who provides temporary care, like babysitting.
Or, offer to provide meals for foster families so they don't have to worry about finding time to cook.
Outside assistance can include inviting a speaker to visit your church to share information about local needs. You can also donate to your local child services agency.
This time of year, you can even donate Christmas presents for children who are in a living situation where they won?t have presents to open from anyone. Contact your local agency to find out how to donate.
As always, there is more to this story. Watch the video from Dana, Jaymin and some fostering families on our website at www.catholiccincinnati.org/being-pro-life. If you feel called to be the forever family for Jaymin or another child like him, you can find the link to his agency there as well.
In the words of Jaymin, "If a kid doesn't have a home, it's not good. Hopefully, someday, there will be enough foster parents for all the foster kids in the world." Let's work together to help put every child into a healthy home environment with a loving family.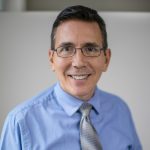 Bob Wurzelbacher is the director of the Office for Respect Life Ministries. He and his wife, Cindy, live in Sharonville with their two young daughters.
[email protected]