Bethany House Services Helps Families Find a Place to Call Home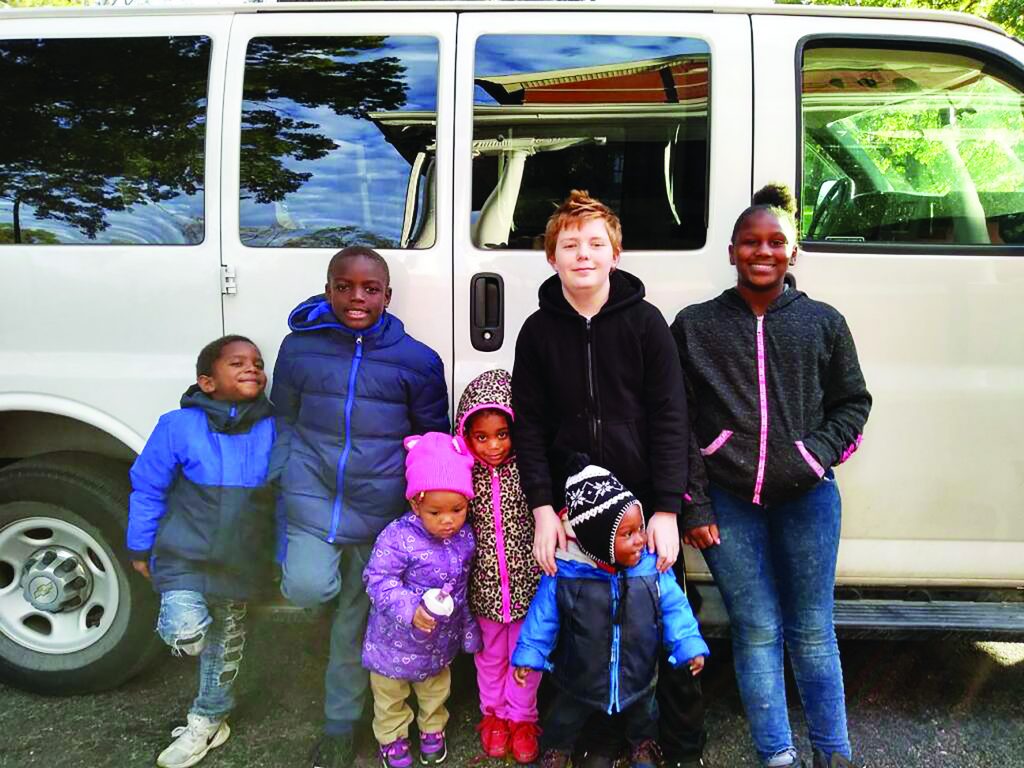 by Sister Eileen Connelly
The wide smile on Rhonda's* face as she discusses the help she and her three children have received through Bethany House Services (BHS) belies the fear and frustration they experienced while homeless. An ongoing battle with depression made it a challenge for Rhonda to maintain employment and, thus, pay rent. The family slept on the floor at the homes of various family members and friends until they wore out their welcome, then they took up shelter in an old car.
"I was afraid to ask for help," Rhonda admitted, "but my children were scared, and they were missing school."
Susan Schiller, executive director of BHS, wants others to know about at-risk families like Rhonda's, those who too often go unnoticed. Their organization is dedicated to assisting them through comprehensive services from prevention of homelessness through post-shelter stabilization support.
"I want people to be as outraged as I am that there are homeless children on our streets," she said. "We can't solve the problem until we acknowledge that it exists, and we need help carrying out our mission."
That mission began with the establishment of Bethany House of Hospitality in 1983 by Sisters of Charity of Cincinnati Mary Grafe and Dee Sizler, along with Barb Poppe. Sister of Mercy Mary Stanton was soon named executive director and continued in that role until her retirement in 2013.
"BHS was my purpose and passion, but, as we all know, it takes a village," Sister Stanton said. "The staff, board and committee members, volunteers and donors were generous, visionary people who continued to expand our services beyond emergency shelter to a variety of supportive programs for the families, transitional and rapid rehousing options, permanent affordable housing and home ownership. We labored within the Coalition for the Homeless, formed the Family Shelter Partnership Program, participated in Catholics United for the Poor, and developed other relationships at a city, state and national level in order to serve homeless families. It was rewarding to see our common goals fulfilled. The greatest challenge was always that the need exceeded our ability to respond."
Growing Needs
Last year was a prime example of the growing number of families needing shelter, leading Bethany House to open a fifth shelter location. Among those sheltered and housed were 1,500 children. In 2019, the organization has already served 27 percent more families than 2018. Ninety-five percent of those families are led by single mothers, Schiller noted.
She cited information from the National Child Traumatic Stress Network that focuses on the types and magnitude of trauma experienced by children and young mothers prior to becoming homeless and the experience of homelessness itself. The authors state that "children bear the brunt of homelessness" as evidenced by:
Homeless children go hungry twice as often as non-homeless children.
Homeless children have twice the rate of learning disabilities and three times the rate of emotional and behavioral problems of non-homeless children.
Half of the school-age homeless children experience anxiety, depression, or withdrawal compared to 18 percent of non-homeless children.
Ending the Cycle
"Our goal with our families is that the cycle of homelessness won't be repeated," said Janice Clay, assistant shelter director. "People need to see the children's faces. So many have tunnel vision about what homelessness is. It's more than someone living under a bridge. Our mothers and children have gone from place to place until they've exhausted all of their resources."
"Often, when families come for intake, the mom will just break down crying with relief and happiness that her children have a place to lay their head,' added Peg Dierkers, shelter operations director.
Thanks to BHS housing programs, Rhonda's family has the security and support they need moving forward. Rhonda is receiving counseling and taking self-esteem classes, and the children are back in school. "I'm learning to open up to people and ask for help," she said. "And my children are so happy to have their own beds. That may not seem like a big thing to some people, but it means everything to us. We've been so blessed by the help we've received from Bethany House."
Success
Carrie Lacomme, her husband, and their two daughters, are just one of BHS's many success stories. They turned to BHS for assistance after a series of hardships left them down to their last few dollars and homeless on a bitterly cold night two years ago.
"As a mother, it's a devastating feeling, but you know have to stay strong for your children and help them feel secure," Lacomme said. "I have to thank BHS for all of their help, because I literally don't know what we would have done otherwise. Our caseworker was with us every step of the way, and they provided us with such a good foundation. We recently bought a home and still stay in touch. They really do care!"