Celebrate Closing of Sharonville Abortion Mill, Thanksgiving for Prayers Answered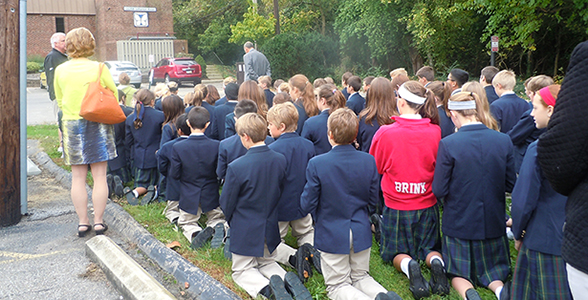 April 25, 2018 (Cincinnati, OH): God has answered prayers! Many have come and prayed in front of the abortion mill since its opening in November, 2010.
Over the past years, several 40 Days for Life Campaigns were held, the rosary has been prayed every Saturday morning since the beginning of 2011 and there were those who came to pray during the week all year long.
Right to Life of Greater Cincinnati is having a celebration of prayer and thanksgiving on Sunday, May 6 at 2:00 p.m.
The celebration will take place in the parking lot of the Women's Center Sharonville, 11262 Reading Road.
Speakers include: Steve Karlen, National Director of Outreach 40 Days for Life; Paula Westwood, Executive Director Right to Life of Greater Cincinnati; Virgil Lovitt, Former Mayor of Sharonville.
If you have any questions regarding this event or Sharonville Respect Life Ministry, please contact Mary Jo at 513/378-4262, [email protected]