Chatfield technology scholarship opens doors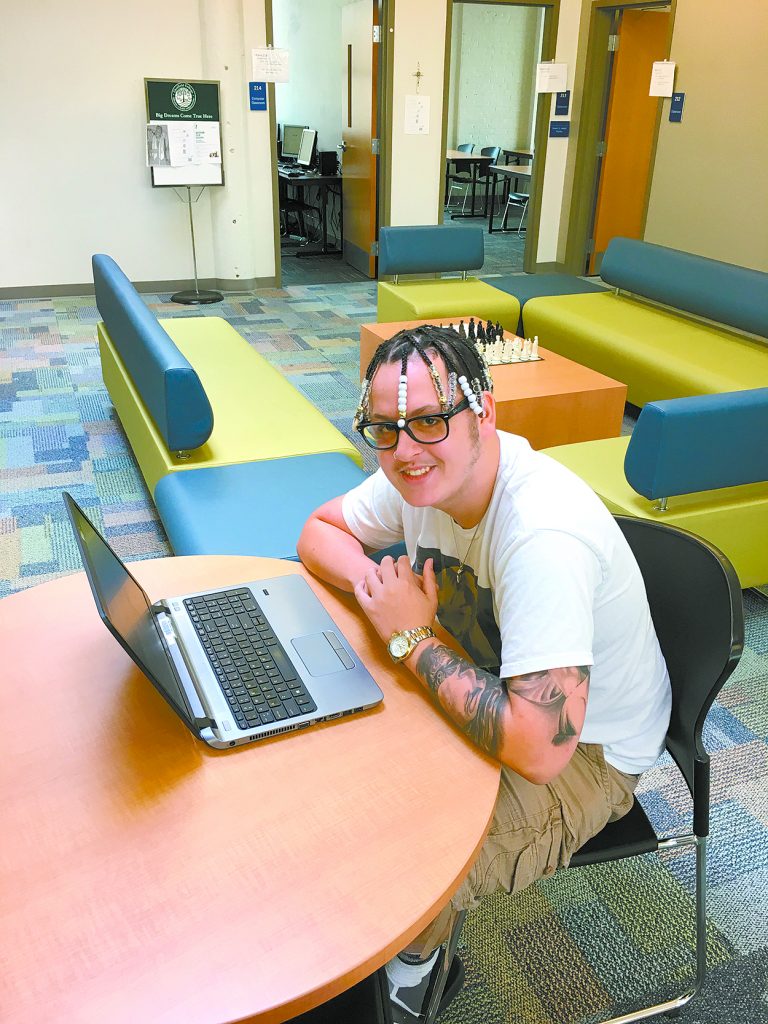 By Eileen Connelly, OSU
Faculty and staff at the St. Martin and Over-the-Rhine campuses of Chatfield College, founded by the Ursulines of Brown County, are dedicated to meeting the changing needs of their diverse student population. This includes a variety of technology-related initiatives. 
     In January of this year, Chatfield launched a new platform to offer online courses to its students, funded by a grant from the Austin E. Knowlton Foundation. Branded "Chatfield e-campus," online classes were embraced with great enthusiasm by students, according to John Tafaro, Chatfield president. 
     While the college currently makes laptops and desktops available to students, and provides technical support at both campuses, those computers remain on site. When a non-scientific survey asked Chatfield's general student body about the resources available at home, 42 percent said they did not have access to either a laptop or desk-top computer. 
     A solution came in the form of an anonymous donation of $85,000 to purchase 100 laptops for new students who are interested in online coursework or a career in technology. Students who do not currently have access to a laptop or desktop computer are eligible to apply. After graduating from Chatfield, students participating in the program will be able to keep the laptop to further their educations in information technology fields.
    "We really want to thank our anonymous donors. They're very generous and very supportive of Catholic education," said Tafaro, who worked through the family's third-party advisors to request the funding. 
     Some 50 students have applied so far, he said, including DeShawn Gordon, a recent graduate of Purcell Marian High School, who is currently taking summer classes at Chatfield and hopes to earn an associate degree in business. 
     "I was undecided for the longest time about where to go to college," Gordon said. "I really feel like I'm part of a community here and that it's the best option for me. I don't have access to a computer at home, so this will help me study, do papers, communicate with my professors and peers, and really stay connected with Chatfield."