Columbus Crossing Borders exhibit at the Freedom Center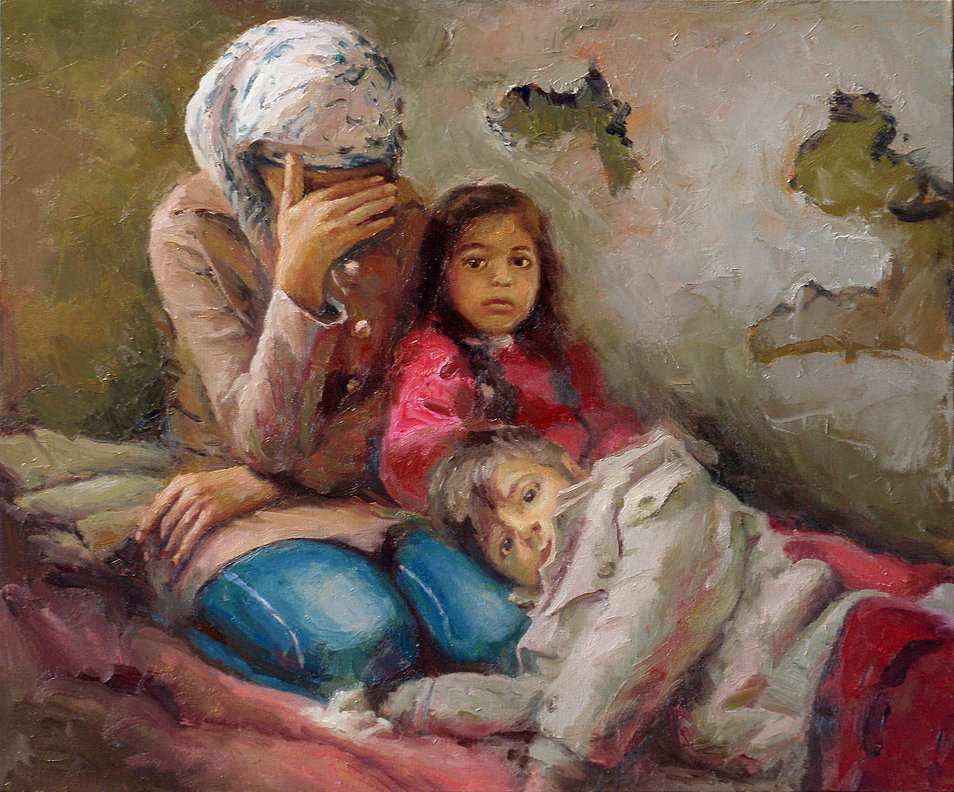 "This exhibit comes to the museum as the nation grapples with recent investigative reporting exposing the separation of families at our borders," said Dion Brown, president of the National Underground Railroad Freedom Center in Cincinnati. "It is incredibly important that we host this exhibit that partners with organizations like Catholic Charities Southwestern Ohio, making the focus of every conversation – people."
    The travelling exhibit and film includes the works of 34 artists responding to stories shared by refugees. It is a visual tribute to those who have survived incredible hardships, and is meant to inspire understanding, compassion. and support.
     The United States has dramatically reduced the number of refugees allowed into the country from 110,000 to 45,000, and is on track to admit just 21,000 refugees this year based on data compiled by the Refugee Processing Center, a program operated by the Department of State's Bureau of Population, Refugees and Migration. This would be the fewest number of refugees admitted into the United States since 1980.
     "This exhibit sheds light on a humanitarian crisis we cannot ignore," said Ted Bergh, CCSWO  chief executive officer. "We need to get to know the migrants who live with us. We need to hear their stories, share their journeys, and see migrants as our brothers and sisters."
      Laurie VanBalen, project director, said, "As the refugee crisis is happening now to families like yours and mine, millions are forced from their homes and from each other, trying to escape terror and devastation that few of us could ever imagine. I've witnessed diverse groups of people coming together to share meaningful conversations and perspectives. And what always emerges as the most important element, is the responsibility that every one of us has to support and uphold our basic human rights."
     "Columbus Crossing Borders" can be seen through Aug. 19 at the National Underground Railroad Freedom Center from noon-5 p.m. Sundays and Mondays, and from 10 a.m.-5 p.m. Tuesdays-Saturdays.
Columbus Crossing Borders
exhibit at the Freedom Center