About Via Catholic summer programs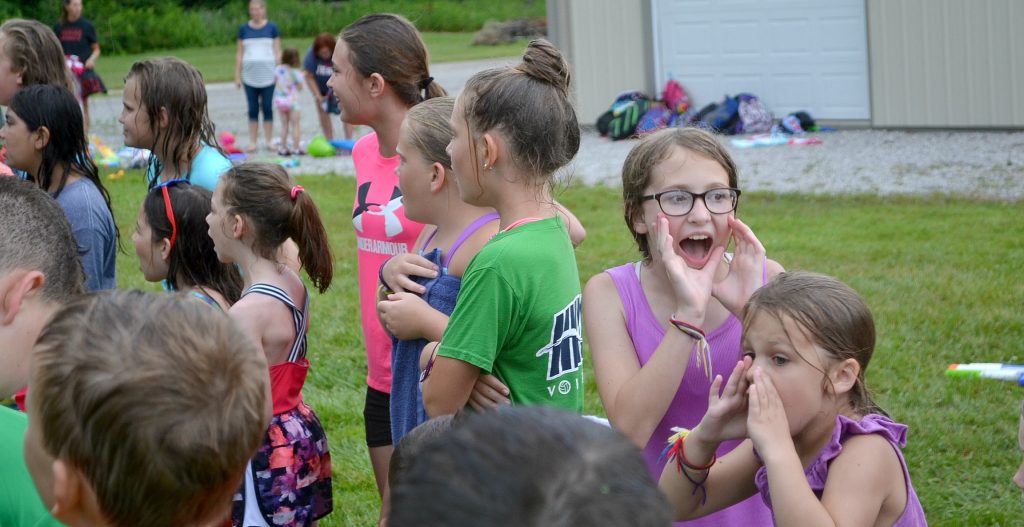 Awake Junior High Camps: 
Youth Evangelization and Discipleship Director Brad Bursa calls these "pre-evangelization" opportunities concentrating on building community, especially within youth groups. Because the Christian life is difficult to lead in isolation and young people are often isolated, Bursa said, the camps are meant to give students from grade six to nine a grounding in what it means to be part of a community of believing Catholics. In addition to games and activities, the camps include worship and prayer.
AMP Fest: 
Held at Transfiguration Center in West Milton, AMP Fest is a one-day music, worship, and fun festival for high schoolers. Focused on allowing young people to enjoy being together, and then creating an opportunity for them to encounter Christ in worship, it's meant for the committed Catholic young person as well as the seeker who may come just for something fun to do. "Games build bonds between and among youth groups," Bursa said. "The festival atmosphere adds beauty and joy through music and food — this year we had food trucks, ice cream, and a root beer garden. Then they connect this to faith with witness talks, and it all leads to Mass – because Mass is where we are most a community centered on Christ."
Abide:
A five-day intensive camp for teens, Abide is meant for teens who "have encountered the Lord ant accepted the challenge to become a disciple," Bursa said. "It takes them much deeper in the prayer and sacramental life of the church and equips them with the ability to evangelize others." While the camp includes Mass and two different hands-on evangelization opportunities, one based on being a joyful witness and help others and the other based on inviting people to visit a church, "the whole point is not the conference itself, but to prepare teens to live a life as disciples of Christ, and not to be ashamed of it," Bursa said. "There are workshops on taking Abide home, taking Abide to school, and how to pray with your parents." Participants also have the opportunity to help evangelize younger teens by volunteering at AMP Fest.
Encounter: 
Held throughout the year, Encounter evenings for high schoolers feature prayer, fellowship, music, and Eucharistic adoration. Theyr reinforce the sense of communal and personal encounter with Christ as central to leading a Catholic life, while uniting teens with other groups doing the same. "Encounter is the beating heart of Via during the school year," Bursa said, preparing students for the summer events and helping them continue to practice what they learned in the fall and winter. 
     "No Via event is a one-off," he explained. "The whole model is a 'way' of living day in and day out."
Apostello: 
Beginning late this August as a pilot program with a dozen participants, Apostello will work monthly with high school athletes who want to evangelize others through sports as players or coaches.
    All Via programs also include separate formation and community opportunities for ministers and volunteers. 
     For more information,registration, a blog, a bulletin board, and more, visit Viacatholic.org.
     Click here for our companion article, "Archdiocese's summer youth programs lead the way to Christ."