Cistercian monks of Gethsemani persevere in grace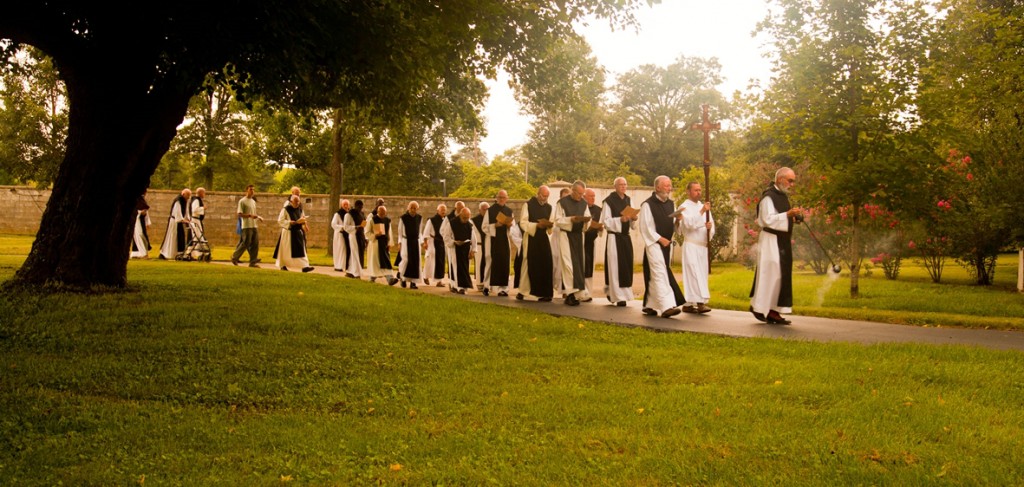 Sponsored Content
In 1848, a group of monks from France founded the Abbey of Gethsemani in the hills of Kentucky. Since then, the community has been singing the praises of God every day, seven times a day, for the Church and for the world.
Monks at the Abbey of Gethsemani are members of the Order of the Cistercians of the Strict Observance, the OCSO, commonly known as Trappists. The Cistercian Order began in 1098 A.D. when monks from the Benedictine tradition wished to follow a stricter form of monastic life. There are currently about 170 monasteries in our order, for both men and women, in every corner of the world.
The life of a Cistercian monk is one of balance, and ordered to contemplation. They sing in choir, using the ancient melodies of Gregorian Chant, pray and read privately, and spend about four hours each day at work, since our monastery is self-supporting. At Gethsemani, the monks make excellent fruitcake and fudge, welcome retreatants, and have a Welcome Center with a gift shop for visitors. All of these activities are carried out by the more than 40 monks who call this place home. There is also time for contemplative leisure, for long walks through the woods, for reading from our extensive library collection, and for personal interests such as music, woodworking, gardening and so on.
Cistercians dedicate their lives to service to God, to the Church and to the community. It is a humble life of self-offering. The main monastic virtue is perseverance. To persevere in the monastic life requires a combination of nature and grace. They must be naturally inclined to a life of solitude and community, silence and labor, but they must also depend on the grace of God to see us through times of challenge which inevitably face us all.
If you feel that you wish to dedicate yourself to a life of contemplation, work and praise, to give yourself to continuing and contributing to one of the oldest traditions of the Church, then you may find a home at the Abbey of Gethsemani. Inquiries are welcomed.
Learn more HERE.