Coming soon: March edition of The Catholic Telegraph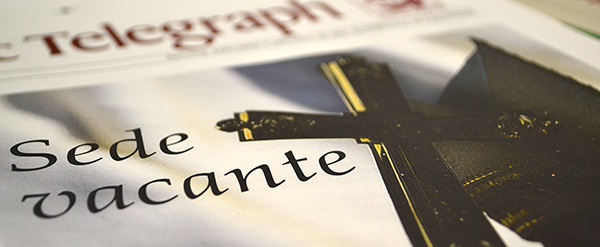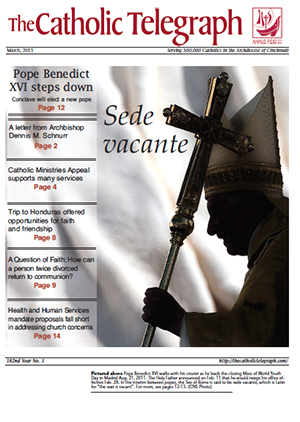 The March Edition of The Catholic Telegraph, featuring coverage of the historic papal resignation, should hit mailboxes Thursday.
This issue, look for the special two-page spread on Pope Benedict XVI's resignation beginning on page 12. Coverage includes world leader's reactions, timeline, photos and more.
Archbishop Dennis M. Schnurr has two letters in this edition. On page 2, the archbishop urges participation in the Catholic Ministries Appeal. On page 16 Archbishop Schnurr writes about Lent and God's forgiveness.
Father Earl Fernandes' column "A Question of Faith" (page 9) addresses if and how a person twice divorced can return to full communion with the faith.
Other stories include Everyday Evangelists, HHS Mandate coverage, a sports brief, all your favorite columnists and much more.
If you have a question or concern about individual or parish subscriptions, please let us know:
Contact Greg Hartman