La Salle High School asks prayers for injured student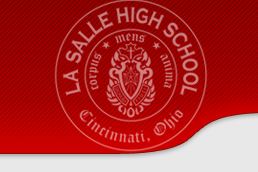 La Salle High School has posted the following release asking prayers for one of its students who was injured in an accident.
Please keep Justin Brown and his family in your prayers

Today is a difficult day at La Salle High School.  Justin Brown, a senior, has been involved in a tragic accident and is currently on life support. 

As we always do within the La Salle Community, please keep Justin and the Brown family in your thoughts and prayers as they proceed through this very difficult time.  

The La Salle High School Community will offer a special Mass in support of the Brown family at 3:10 PM today (Feb. 25).  Counselors will be available until 7:00 PM this evening in the Chapel and the Chapel will remain open for private prayer.

Counselors will continue to be available for students throughout this week and beyond for any student who finds themselves in need.