La Salle High School Student Justin Brown has died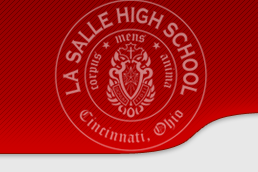 Update (3:35 p.m.): WCPO reports that the death was related to a drug-deal gone bad. WLWT confirms Cincinnati police are investigating.
Both stations confirm that Justin Brown was taken to Good Samaritan hospital.
WXIX reported that no arrests had been made in the case.
Original Story
After a release earlier today asking for prayers, La Salle High School has confirmed on its website that student Justin Brown has died. The story will be updated as information becomes available.
The full text of the La Salle HS release:
Justin Brown has passed into God's hands

Please keep Justin and his family in your prayers.

As we always do within the La Salle Community, please keep Justin and the Brown family in your thoughts and prayers as they proceed through this very difficult time.  
The La Salle High School Community will offer a special Mass in support of the Brown family at 3:10 PM today (Feb. 25).  Counselors will be available until 7:00 PM this evening in the Chapel and the Chapel will remain open for private prayer. Counselors will continue to be available for students throughout this week and beyond for any student who finds themselves in need.
Previous Story
La Salle High School asks prayers for injured student