Contact made with several archdiocese connections in Nepal, help needed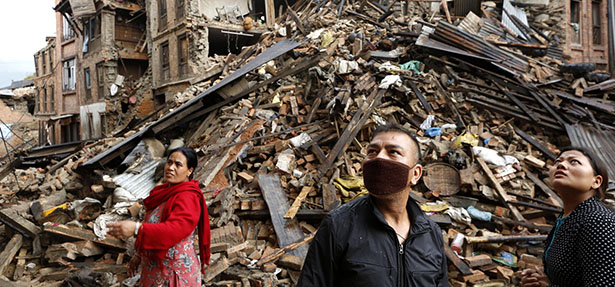 By Steve Trosley
The Catholic Telegraph
Rescue workers raced Monday to reach remote rural mountain villages in Nepal as the death toll from a devastating earthquake rose past 4,000 and threatened to climb.
Wire services are reporting that Nepal police said the country's death toll, more than a quarter of which came in the capital of Kathmandu, could rise as rescuers make their way to remote villages on Mount Everest, and prepare for helicopter evacuations of climbers trapped in a camp 20,000 feet up the side of the world's tallest peak. The earthquake registered at 7.8 on the Richter Scale, and is being called a "super-quake."
Maryknoll Father Joe Thaler, who works in Nepal and was the subject of a The Catholic Telegraph feature last May, was in Indonesia for meetings when the quake struck but will return to Nepal in a few days.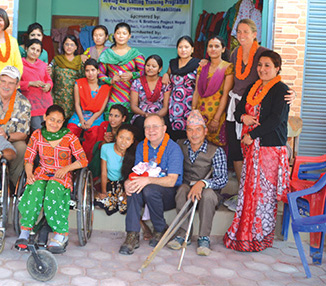 He has corresponded with Mike Gable, head of the Archdiocese of Cincinnati Mission Office in Cincinnati. He writes:
"I am presently here in Indonesia finishing meetings and tomorrow will fly to Thailand then the next day, on the 29th I have a ticket for Nepal.  Once there I most likely will not be able to communicate much until the phone and power and Internet services are restored.

"I spoke with Father Silas, the Vicar for Nepal and he said via phone that all the Religious are safe in the country… I have not heard anything about Govinda or his family or the sewing students. Please add extra prayers for them as they were closer to the center of the earthquake…

"Many are camping out in the fields or streets … and living with a lot of fear and terror due to the continual aftershocks and not a clear vision of what will happen next."
To read the entire text of Father Thaler's message, click HERE.
Gable was also able to contact former Cincinnati resident Maggie Shah, who is married to a former Xavier University graduate student, Joe, both of whom now work in Nepal.
Shah sent the following email to Gable's inquiry of her and her husband's well-being:
"Yes, Mike , we r ok. V v v bad for Nepal.'' (Sic)
Jeanne Kortekamp, a writer for St. Anthony Messenger who traveled to Nepal with a mission group from Cincinnati last year, told Gable via email there is a Facebook page where people are reporting in to relatives:
"Mike,

There is a Nepal Earthquake safety check on Facebook where people can sign in with the status. Here are people I am friends with on Facebook who have marked their status as safe:

Father Joe Thaler, 
Maggie Shah, 
Noor J Banu, 
Pradeep Singh, 
Arati Basnet, Garima Khanal, is also a friend. She is the daughter of the man who started the sewing center with Father Joe. She has not signed in. So, I do not know her status. I do think she lives closer to the epicenter. So, prayers would be good for her and her family."
Faithful of the Archdiocese of Cincinnati interested in helping with relief efforts in Nepal after Saturdays super-quake killed more than 4,000 can get more information at Catholic Relief Services, www.crs.org, according to Kelly Anchrum of Catholic Charities of Southwestern Ohio.
To view articles from the 2014 visit to Nepal by The Catholic Telegraph intern Megan Walsh, appear HERE with photos of Father Thaler and the sewing class to which he refers in his email.
More information will be added to The Catholic Telegraph website as it develops.
Posted April 27, 2015