Councilman Seelbach, students drop opposition to Munoz commencement speech at XU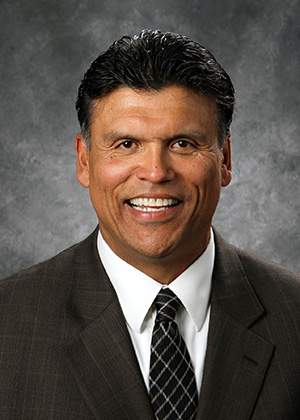 By John Stegeman
The Catholic Telegraph
Cincinnati City Councilman Chris Seelbach and Xavier University students who started a petition on Change.org asking NFL Hall of Famer Anthony Munoz to clarify his personal position on gay rights before he be allowed to serve as the school's commencement speaker got their way Tuesday.
When it was announced that Munoz would be Xavier's commencement speaker and that he would receive an honorary Doctorate of Humanities, Seelbach, a Xavier alum, objected. Munoz, a well-known philanthropist and Christian, has ties to the organization Citizens for Community Values (CCV). CCV opposes gay marriage and maintains the viewpoint that sexual orientation can be changed, sometimes through therapeutic intervention. Seelbach, who is Cincinnati's first openly gay councilman, called the group "radical" and objected to Munoz appointment as speaker unless the former Bengal would clarify his position on homosexuality relative to the Cincinnati-based CCV's views.
A student petition was later filed on Change.org stating that "the views of CCV are drastically out of line with the views of the teachings of the Catholic Church, Xavier University, and our President, Father Michael Graham, S.J.," and asking for clarification.
Late Tuesday night, Seelbach posted a statement on Facebook from Xavier President Father Michael Graham saying Munoz, who is not Catholic, had clarified his position. Xavier spokesperson Kelly Leon confirmed the statement from Father Graham.
"Last week, I spoke with (Munoz's) administrative assistant and sent him a copy of the American bishops pastoral message "Always Our Children," and I wanted to arrange a time for the two of us to talk," Father Graham said. "Rather than do it over the phone, he preferred to come and meet me personally, which I was grateful for. He very much liked the pastoral statement and said that it expressed well his own view that gay people ought not to be discriminated against, but treated with respect and compassion. His position throughout was perfectly consistent with Catholic teaching on this subject. Anthony is a deeply Christian man who believes that he has been commanded to love and respect people without hesitation, including people with whom he may disagree on political or social issues, and that bias or discrimination against anyone is simply wrong."
That statement was enough for Seelbach, who called the clarification a success story.
"Congrats to the Xavier students who asked for clarity and got it," Seelbach wrote on his Facebook page. "I hope Munoz does a fantastic job as the commencement speaker, thank him for his continued service to the Cincinnati region and applaud him for his thoughtful response."
The petition on Change.org was also updated to reflect the clarification.
Timothy Wiethop, a Xavier student graduating this year and president of the Xavier Alliance, said from his perspective the matter is closed.
"This is a non-issue anymore because we got (Munoz's) response yesterday, in which he separated himself from CCV and stated that he has no hatred for anyone," Wiethop said. "As a result, I feel that much of the conflict is resolved."
CCV did present the Catholic Church with its annual John Muhlenberg Church Leadership Award last year in recognition of the church's promotion of religious liberty. Archbishop Dennis M. Schnurr accepted the award on behalf of the church, while Bishop Joseph R. Binzer received it on behalf of Archbishop Schnurr who could not attend.
Dan Andriacco, spokesman for the Archdiocese of Cincinnati, said the archdiocese was pleased to accept the award, but it doesn't share all of the organization's beliefs.
"While we haven't agreed with CCV on everything, we had no hesitation in accepting an award from the organization last year recognizing our efforts on behalf of religious freedom," he said.
On Wednesday, Xavier posted an official press release noting that Munoz would in fact be the commencement speaker and that he will receive the honorary doctorate. Munoz led the Cincinnati Bengals to two Super Bowls, played in 11 consecutive Pro Bowl and was the recipient of the Athletes in Action Bart Starr Award for community leadership in 1990. He is the only Hall of Fame inductee in Cincinnati Bengals history.
Munoz was vetted prior to the initial announcement that he would be the speaker by Xavier's University Honors & Awards Committee, which vets all commencement speakers and those receiving honorary degrees.
Munoz will be speaking May 11 at the undergraduate graduation ceremonies (which begin at 9 a.m.) at the Cintas Center. Xavier's graduate commencement speaker will be Yousuf Ahmad, DrPH, FACHE.