CSW event: Superintendent serves lunch to students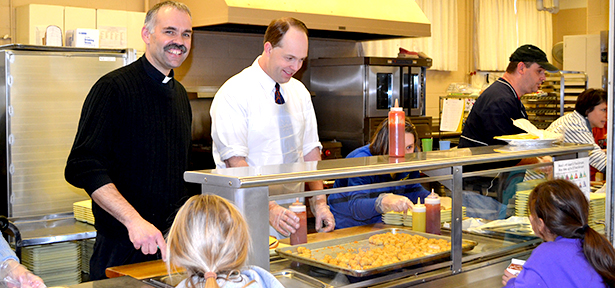 Staff Report 
Superintendent of Catholic Schools Jim Rigg has served in many roles as a Catholic educator. He's been a teacher, principal and professor, and to top it off he has two post-graduate degrees. Rigg took on a different role on Thursday of Catholic Schools Week at Our Lady of Victory school in Delhi — tater tot server.
Rigg will serve lunch to students at St. Albert the Great in Dayton tomorrow to close out Catholic Schools Week.
Read More Catholic Schools Week Stories
CISE keeps Catholic education strong in low-income areas
DePaul Cristo Rey to graduate first senior class
Catholic Schools Week Mass packs Cincinnati cathedral
Fenwick experience brought Eckart back
High school experience nurtures vocation to priesthood
Lehman planted seeds of faith, service in Harrelson's life
Echoing the Gospel reading at the Archdiocese of Cincinnati's Catholic Schools Week Mass, (where the Apostles argue about who is the greatest) Rigg took literally the command of Jesus to be the servant of all.
"Sitting down, Jesus called to the twelve and said to them, "If anyone wants to be first, he shall be last of all, and servant of all." (Mark 9:35)
Rigg served hot lunch — manning the tater tot station — to the Victory students and spent time introducing himself to and speaking with the children. Several students enlisted the superintendent's help in opening their chocolate milk boxes.
"Whoever receives one child like this in My name receives Me; and whoever receives Me does not receive Me, but Him who sent Me." (Mark 9:37)
Catholic Schools Week celebrates the accomplishments of Catholic students and educators and the role they play in the nation. The theme for Catholic Schools Week 2015 is, "Catholic Schools: Communities of Faith, Knowledge and Service." Rigg said the purpose of his cafeteria duties was to emphasize service.
Standing behind the lunch line next to a plate of cheese, Rigg gestured to it and said, "I know. It's a little cheesy."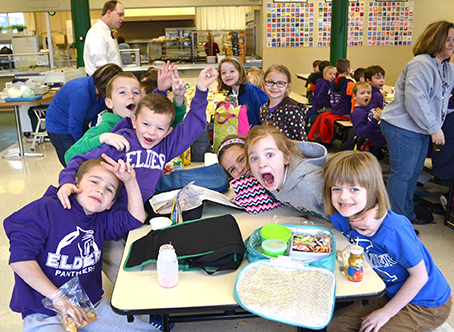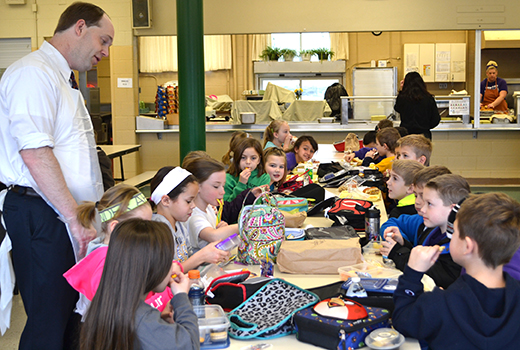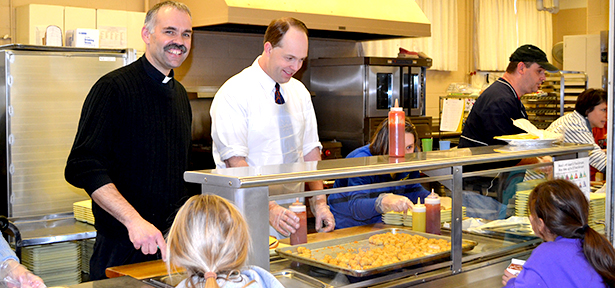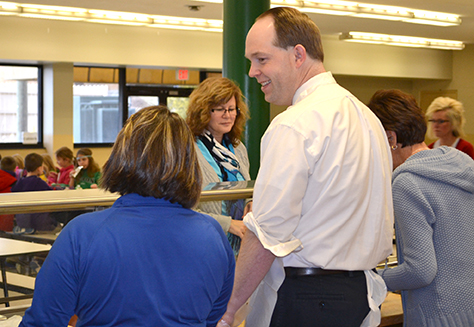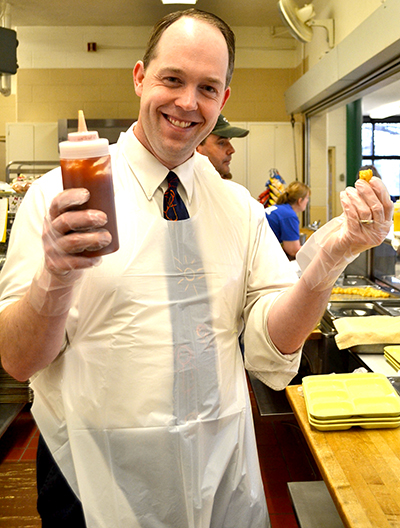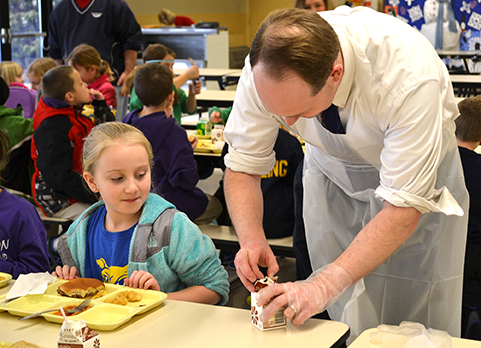 Posted Jan. 29, 2015