Family Life Activities for February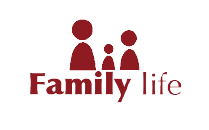 By Greg Hartman
The Catholic Telegraph
Vocation View: Mothers: February is a great time for women to reflect on motherhood. Pray with our Blessed Mother that you are the best version of a mother you can be or would hope to be. In reflection, think of ways you can bring your family to Christ and witness to your children the impact of Christ in your life.
Feb. 1: Super Bowl Sunday: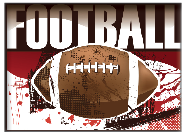 While celebrating the big game, as a family have a fantasy Saints team draft. Each member of the family can pick two or three of their favorite Saints and during the game during time-outs or commercials, discuss their favorite Saints and why. Build your Saint team and throughout the year pray to them for inspiration and guidance.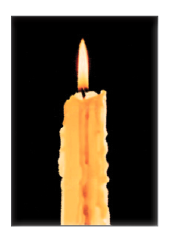 Feb. 2: Presentation of the Lord: Gather the family and place a candle in the windows as a symbol of the Christ Candle. As a family, remember this day Joseph and Mary's devotion to taking the child Jesus to the temple for purification. We remember Simeon's wonderful canticle (Lk 2: 29-32) on this day. If there are any widows in your family or friends you know that are widows, today is a good day to pray for them as Anna in Luke's gospel "And coming forward at that very time, she gave thanks to God and spoke about the child to all who were awaiting the redemption of Jerusalem." LK 2: 38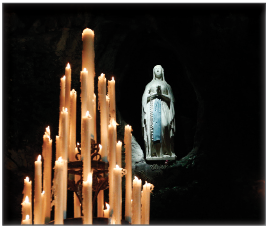 Feb. 11: Our Lady of Lourdes: On this day in1858, the Blessed Virgin made her first apparition to the young Bernadette in Lourdes. This is a wonderful day to recount the events to the family and for saying the rosary together. Additionally, prepare flowers for your home altar of the Blessed Mother and adorn them this day. An evening activity may be to watch the 1943 film The Song of Bernadette. You may also want to look in your parish bulletin and say a special prayer for the sick who are listed.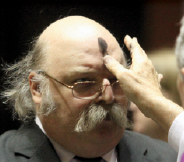 Feb. 18: Ash Wednesday: To prepare for Ash Wednesday, take some purple construction paper and cut into 40 squares. Divide the squares for your family members and ask them to take some time and reflect on people they would like to pray for during lent. Place the names in a basket and each morning during lent, pray for the person chosen. On that day, send the person a note or email or text that you prayed for them.
Also: As a penitential act, have the TV and cell phones turned off, a period of silence in the evening and listen for God to speak to you. As a family pray the rosary and ponder the sorrowful mysteries: 1. The Agony in the Garden, 2. The scourging at the pillar,  3. The crowning of thorns, 4. The carrying of the cross, 5. The Crucifixion. Take some time to remember what Christ brings to our life each and every day.
Also on Ash Wednesday, write a proclamation as a family and record what you are doing in the way of sacrifice during Lent. This is an opportunity to pray for those things near and dear to the family, and a general prayer for world peace.
The first two weeks of Lent: Take time for each family member through the first two weeks of Lent in prayer to focus on those things we need as followers of Christ. What are the things we struggle with? What are those things that keep us from Christ? Pray as a family for direction as we begin Lent 2015.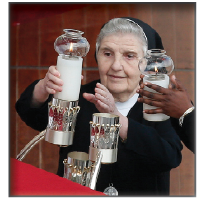 Throughout February: In this Year of the Consecrated Life, Make February a month to remember our Women Religious. As parents, tell your children stories of how Sisters brought you to the faith or how you witnessed how they evangelized and lived the gospel. Children may want to send cards to women religious in their community thanking them or those who have had helped them on their faith journey.
Photos courtesy of E.L. Hubbard & Catholic News Service
These Family Life Activities originally appeared in the February 2015 print edition of The Catholic Telegraph.