Day before beginning practice, Catholic football teams gather to pray [Photos]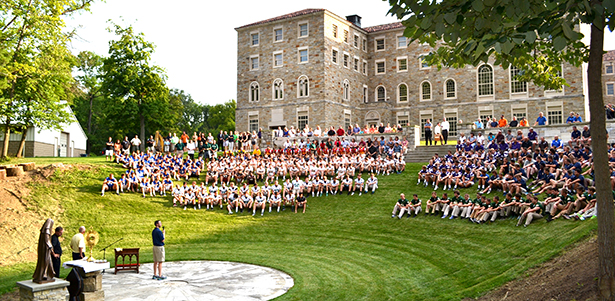 By John Stegeman
The Catholic Telegraph
A day before Ohio high school football teams were set to begin two-a-day practices, Catholic high schools from around the region gathered to pray the rosary in front of the Blessed Sacrament.
Mount St. Mary's Seminary of the West at the Athenaeum of Ohio hosted nearly 500 student athletes,  parents and coaches July 31 for a Rosary Rally, organized by SportsLeader.
(See Photo gallery below)
The 11 schools represented were treated to a talk by former Moeller and Notre Dame University head coach Gerry Faust, and a bit of catechesis from Father Anthony Brausch, the seminary's director of formation who is himself a former high school football player. Father David Endres led the rosary and exposition.
Father Brausch is the chaplain of the Elder football team while Father Endres is former chaplain to the Fenwick team.
The rally took place behind the seminary's main building in the outdoor Marian amphitheater. Attendees were provided with a heavy-duty rosary and a prayer card to the patron saint of sports, St. Sebastian. The event was the first of its kind in the Archdiocese of Cincinnati, and possibly the first nationwide.
"This is the first time we've done it," said Dwight Stephenson, president of SportsLeader. "Our understanding is that it is the first time this has happened nationally and we're just excited to be a part of it.
"We couldn't think of a better place, if you're a Catholic high school getting ready for the football season," he added. "What better way than to bring all the boys to the seminary to pray the rosary?"
SportsLeader, a Catholic, Louisville, Ky.-based non-profit, exists to assist coaches at the grade school, high school and college level to instill virtue in their players.
The schools represented with players at the rally were Moeller, Catholic Central, Bishop Fenwick, Elder, Badin, McNicholas, Roger Bacon, Cincinnati St. Xavier, Louisville St. Xavier and Summit Country Day. La Salle High School was represented by members of the coaching staff.
Fifteen of the 24 Catholic high schools in the archdiocese sponsor football.
Editor's Note: A full length feature on this event will appear in the September 2014 print edition of The Catholic Telegraph.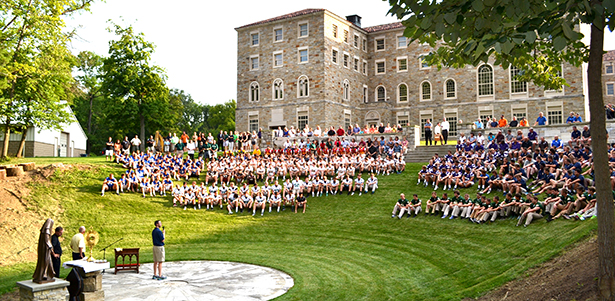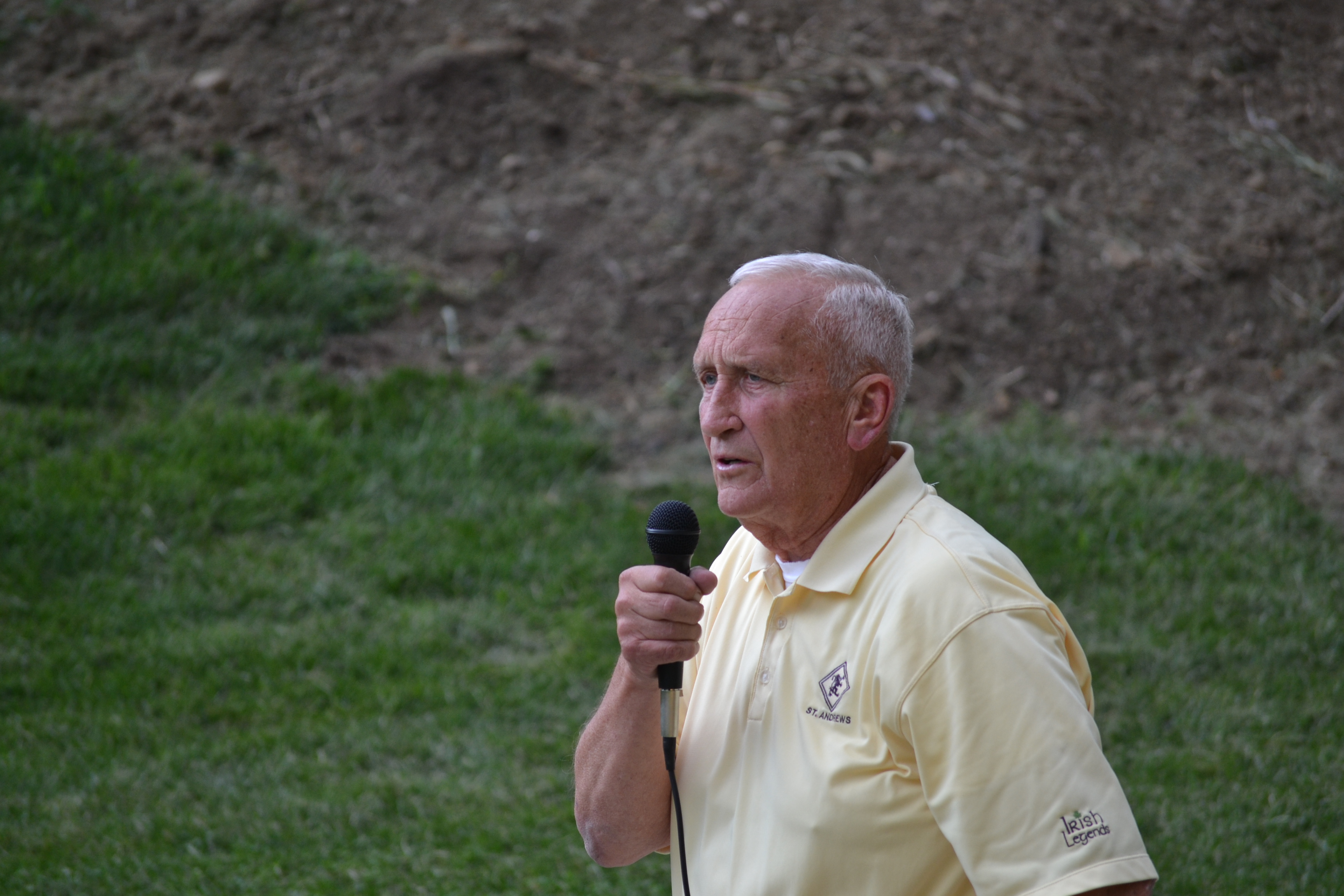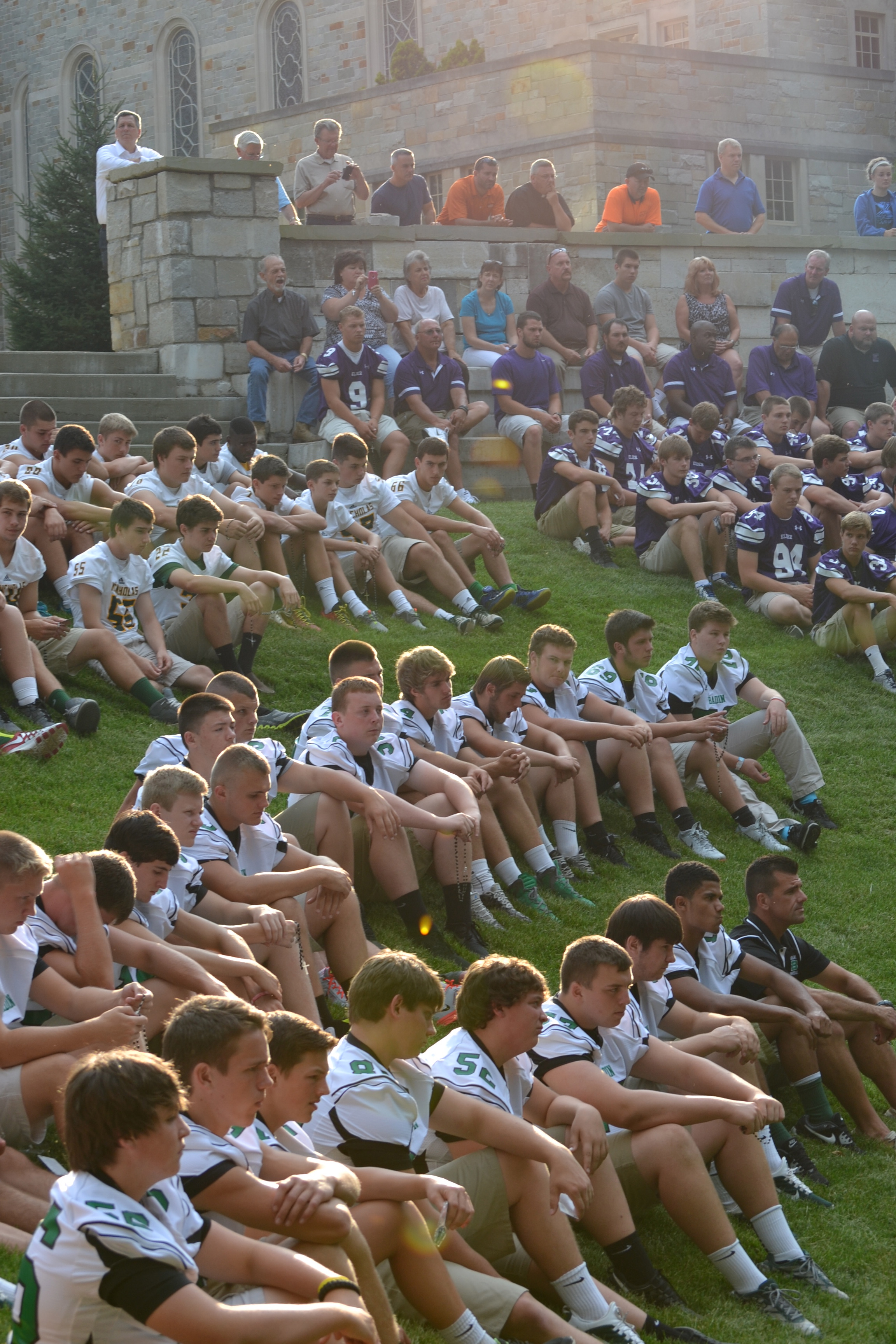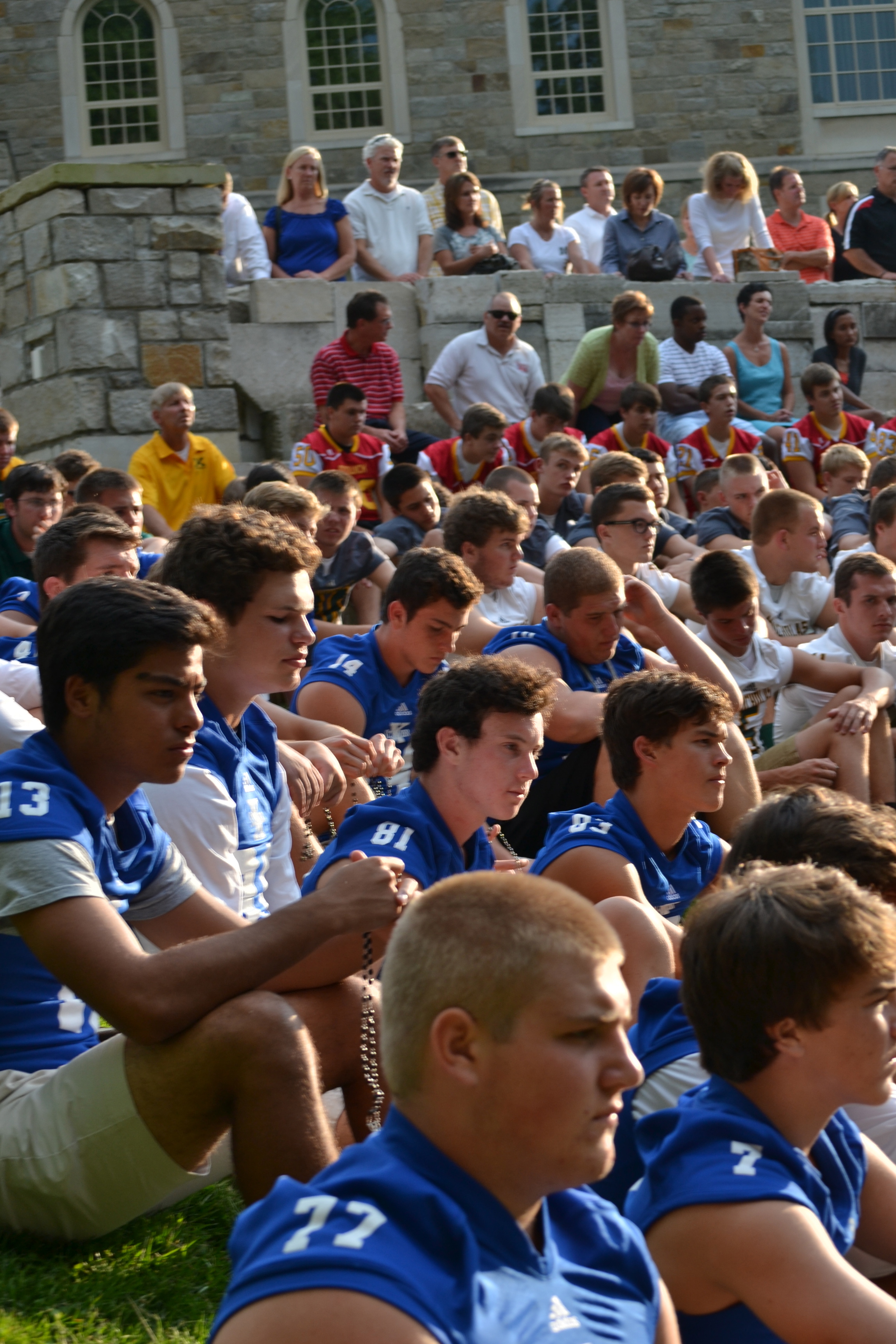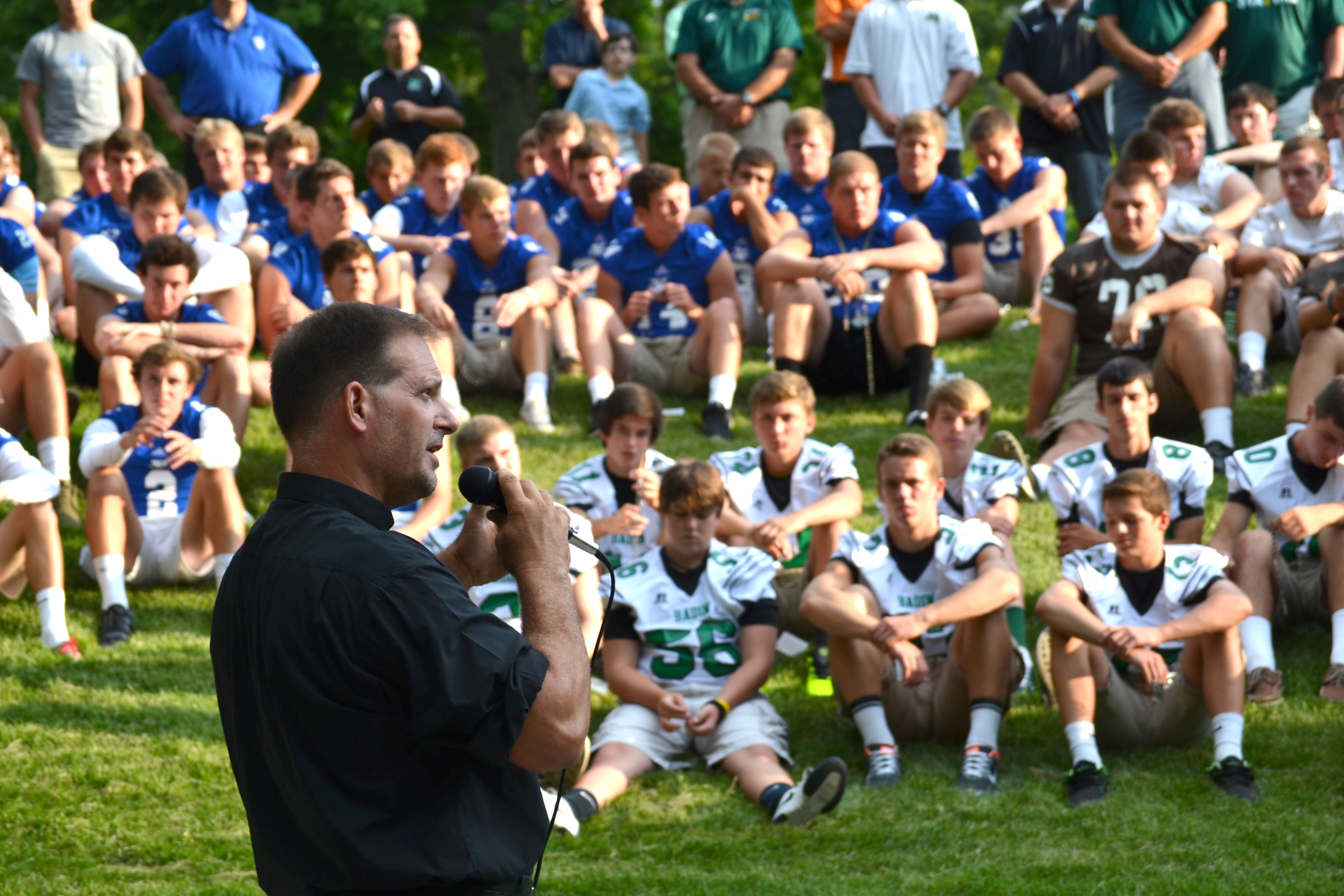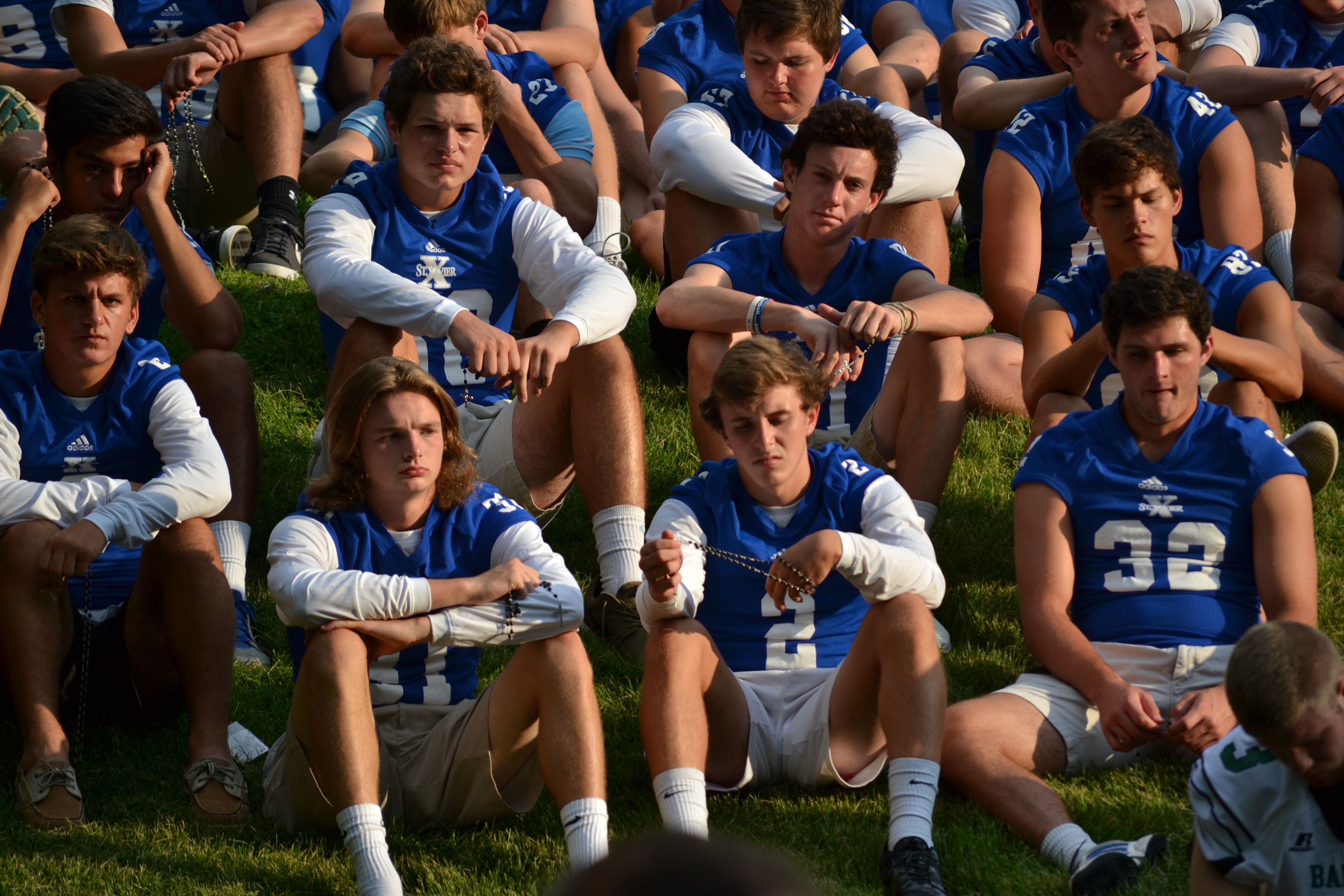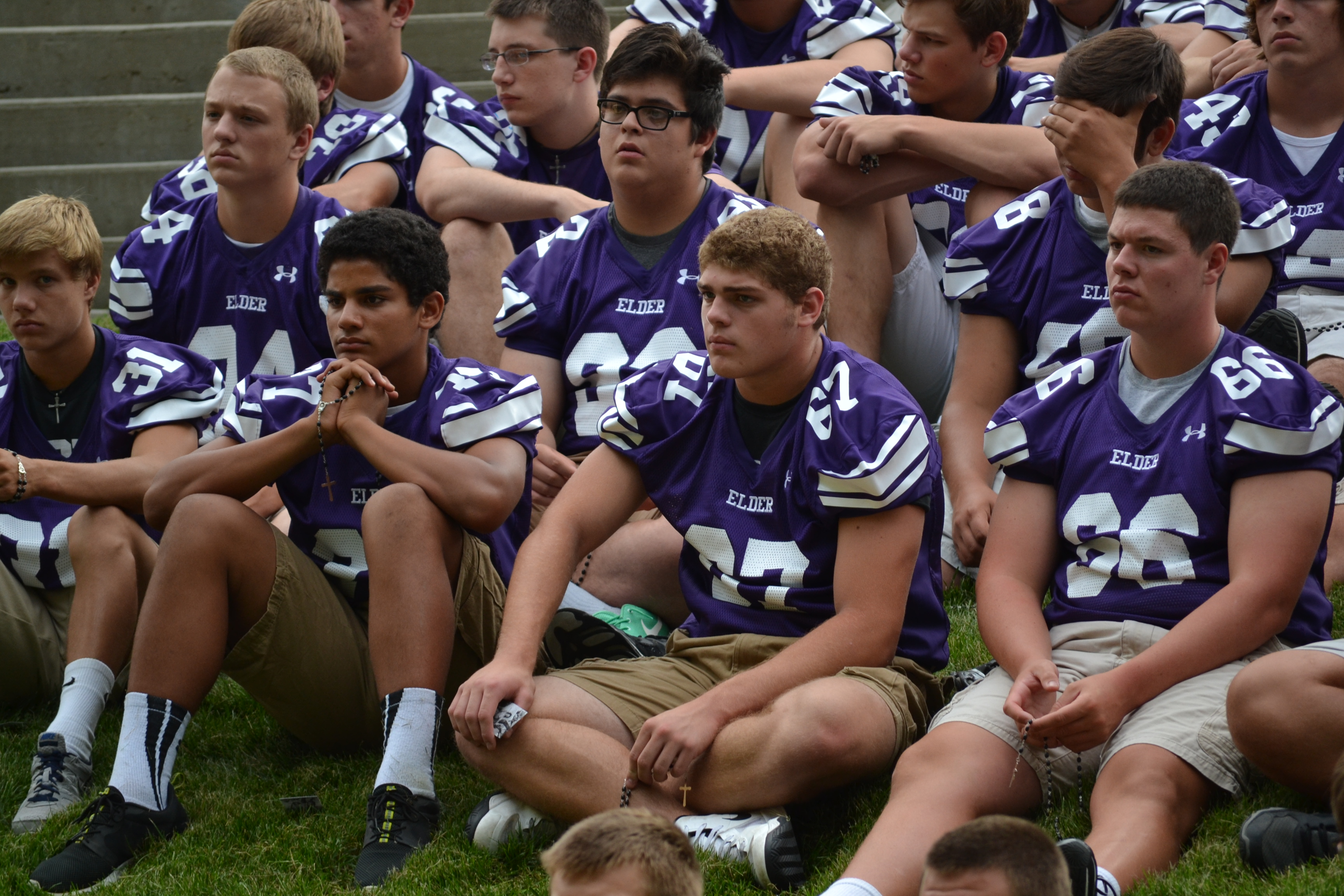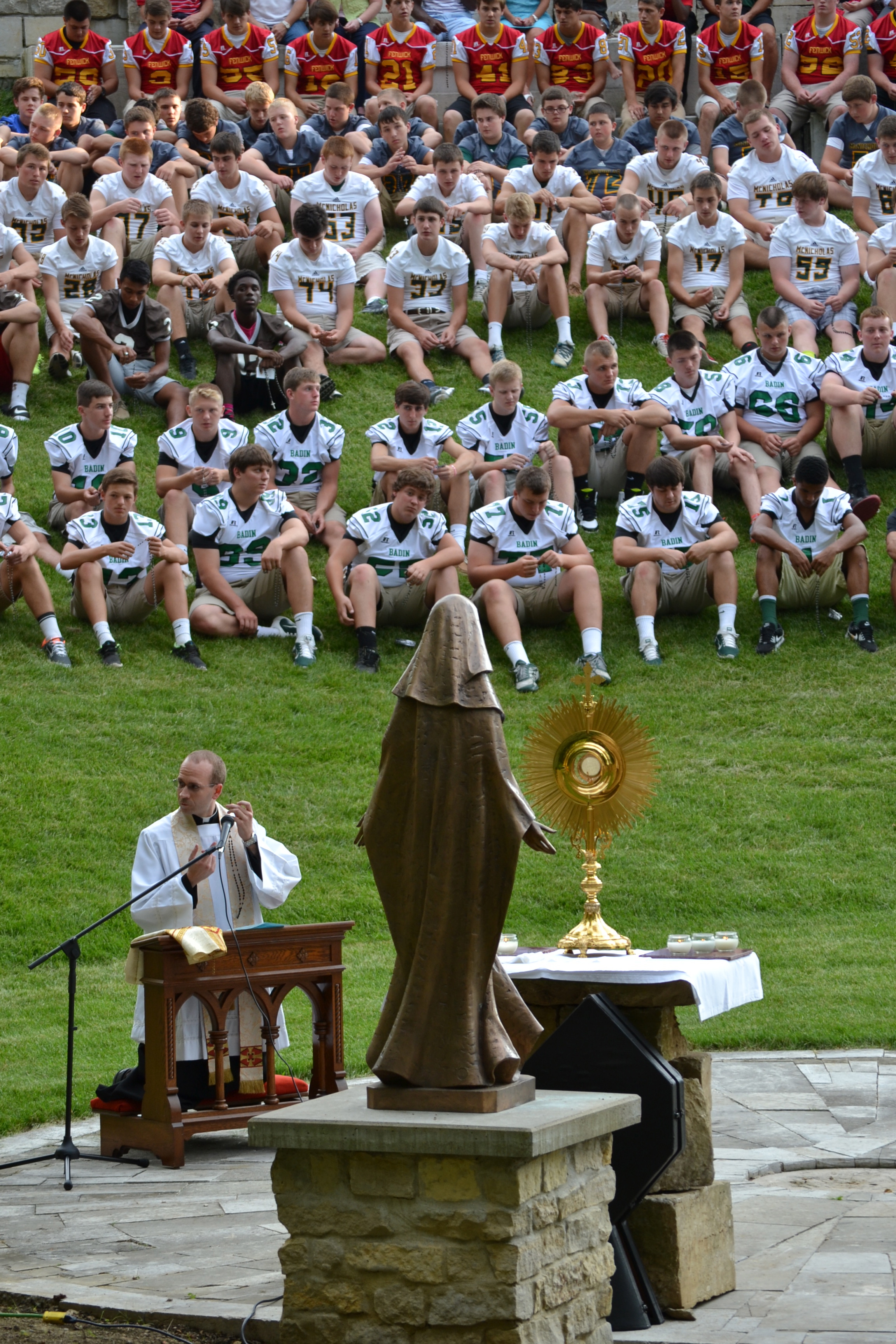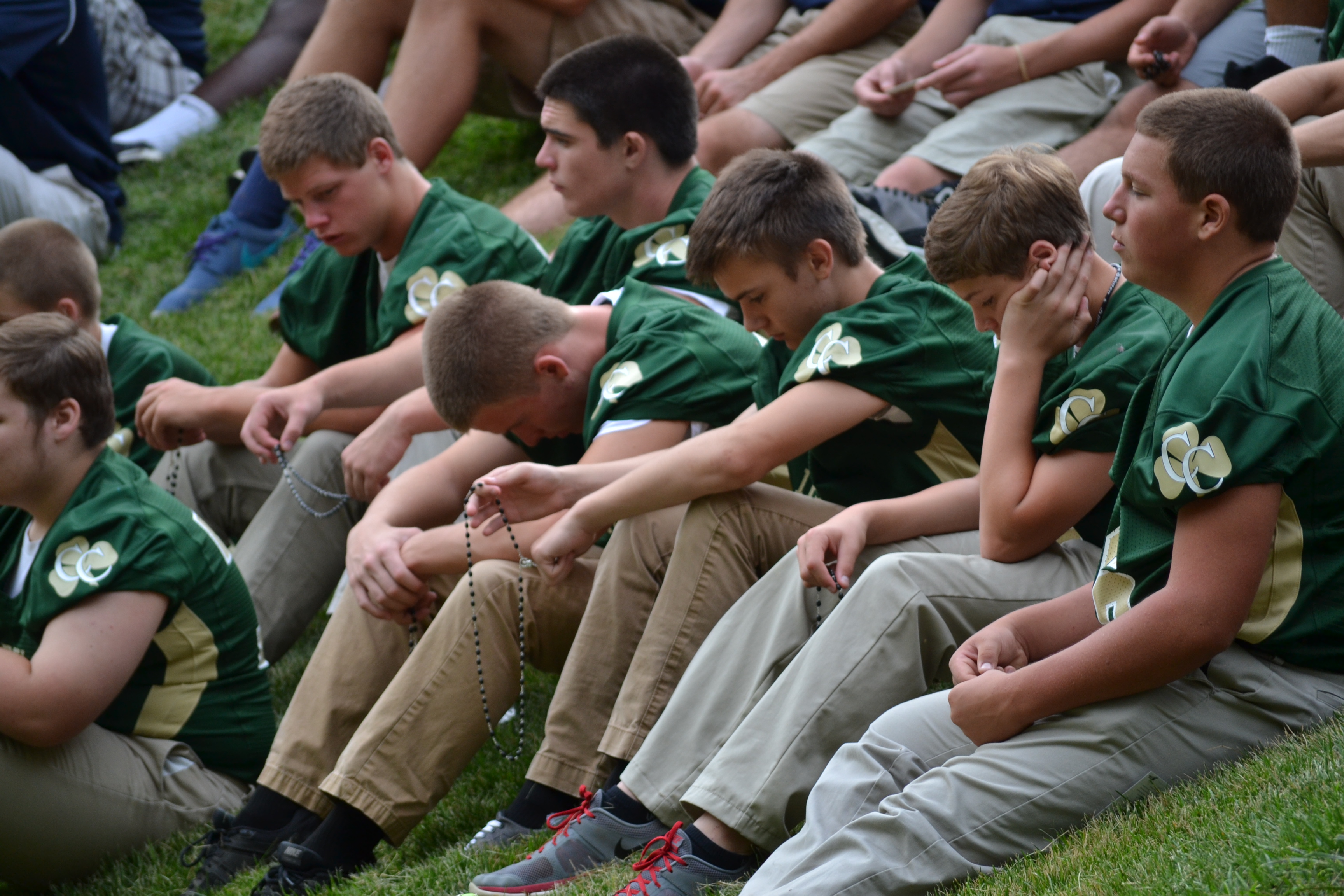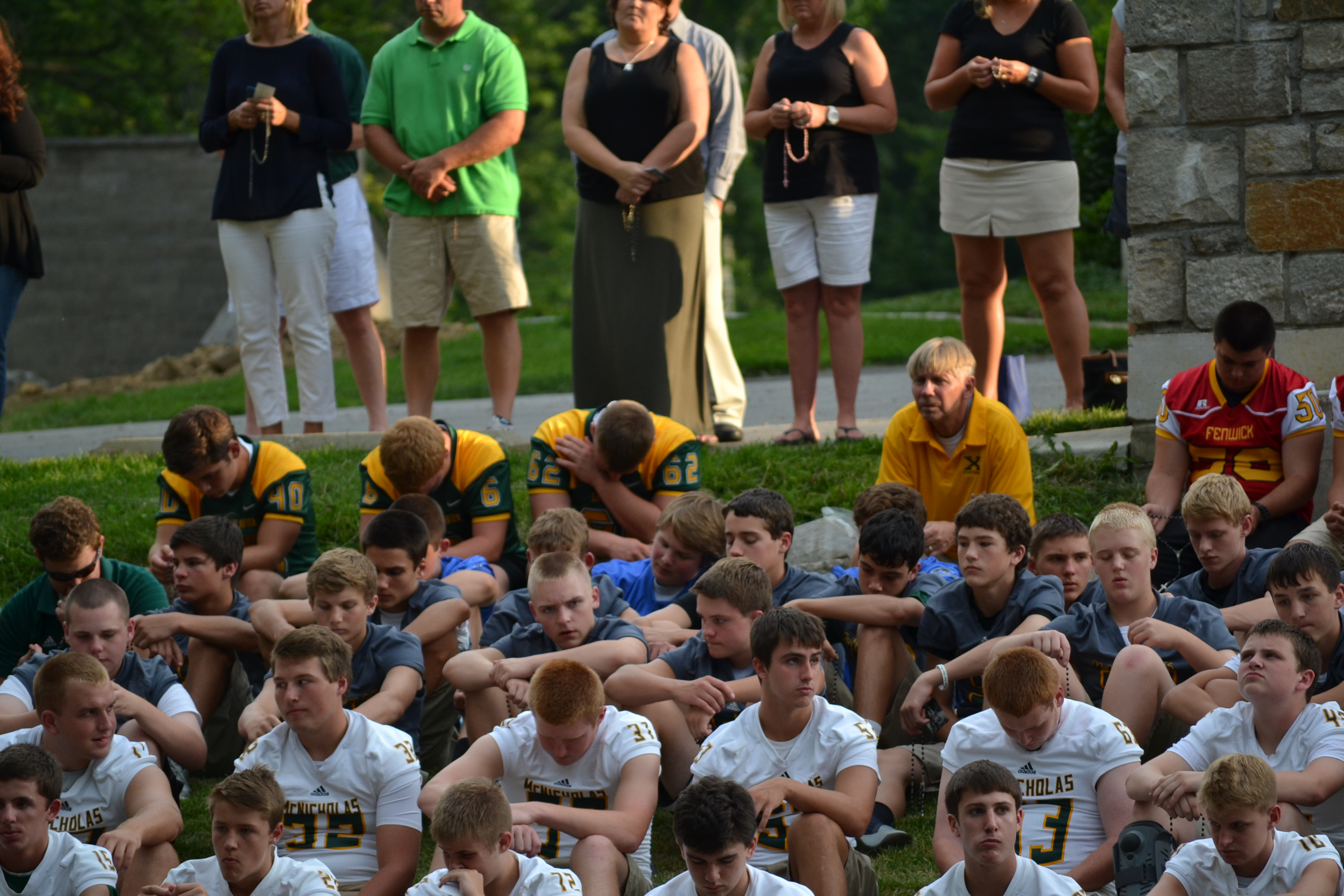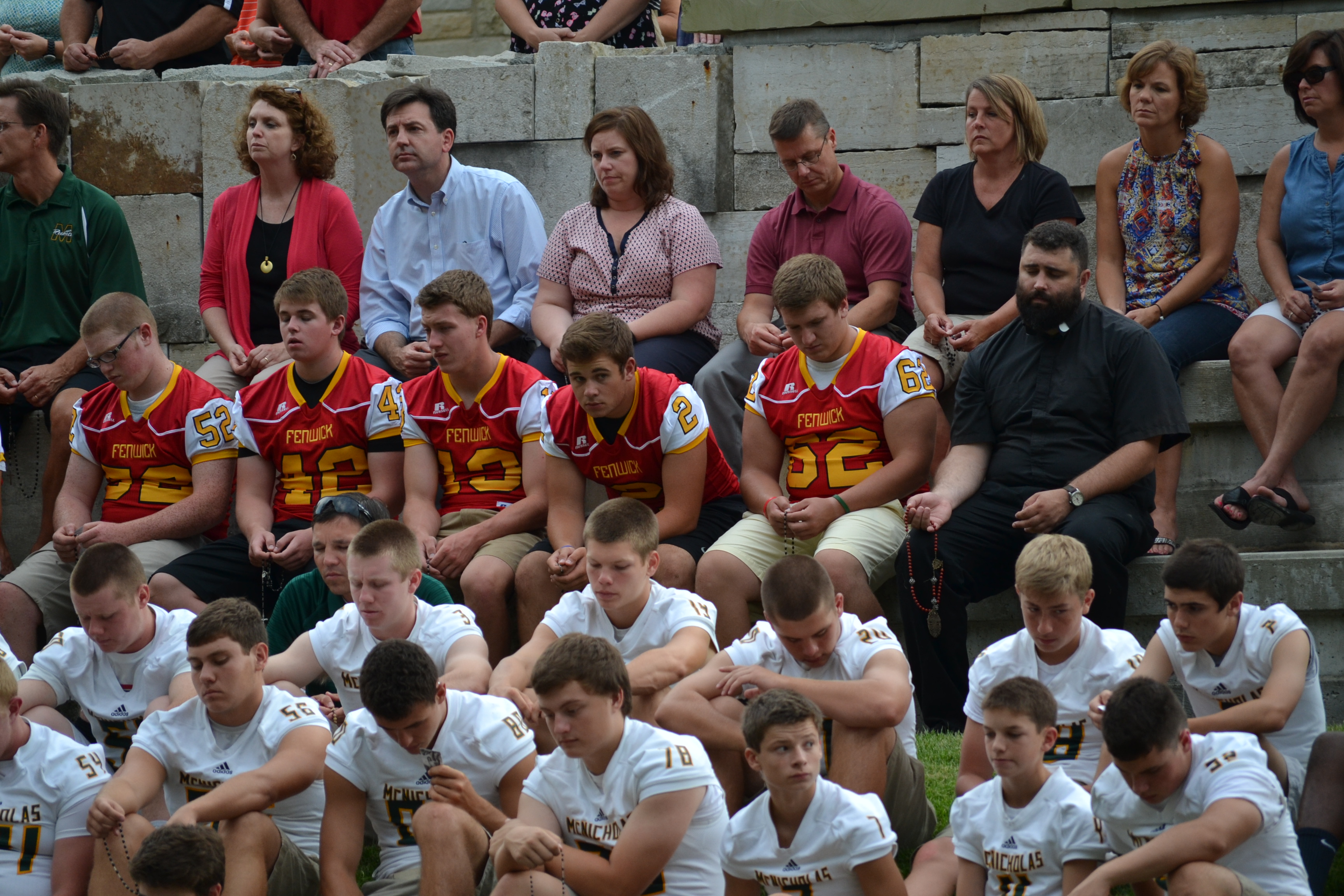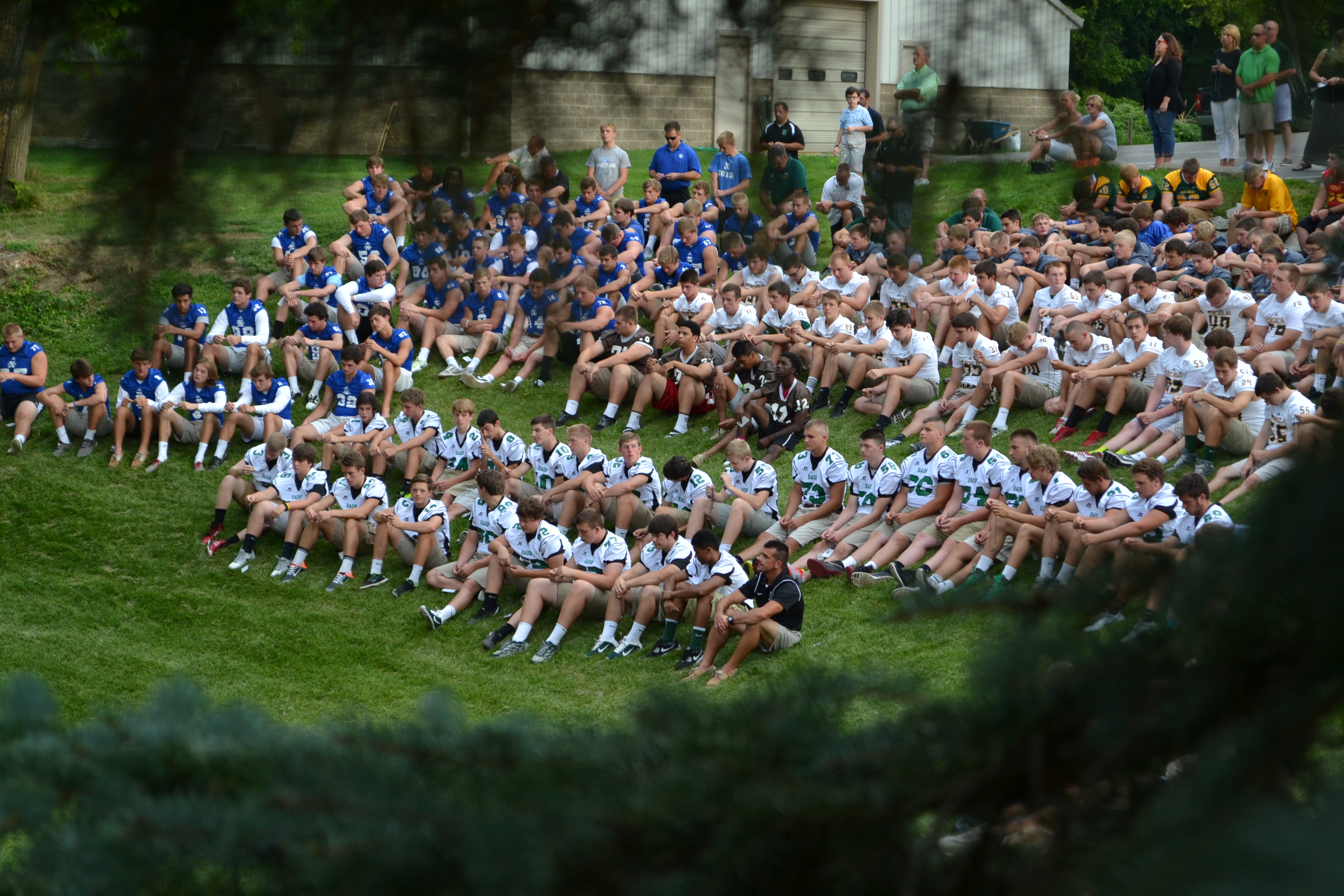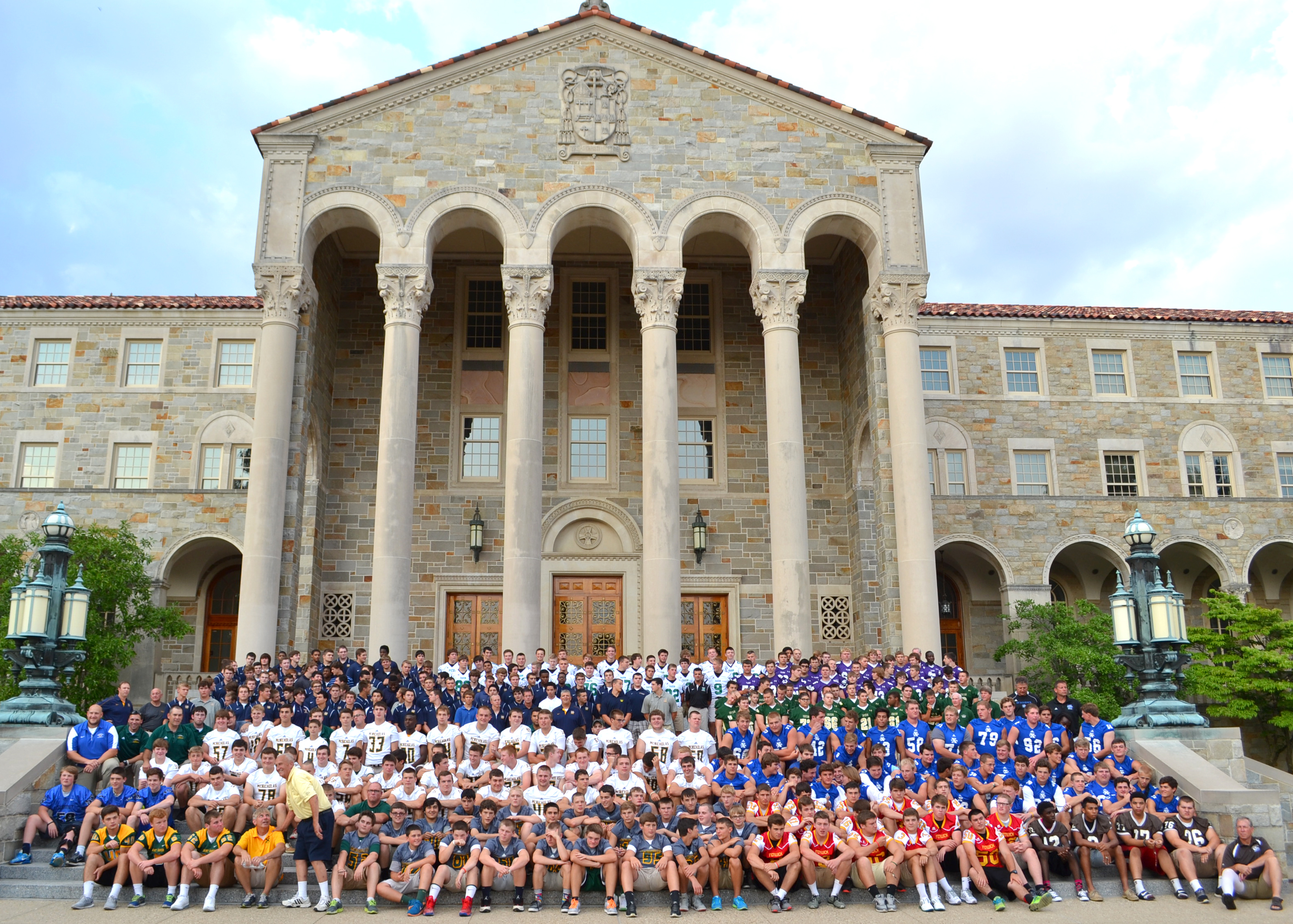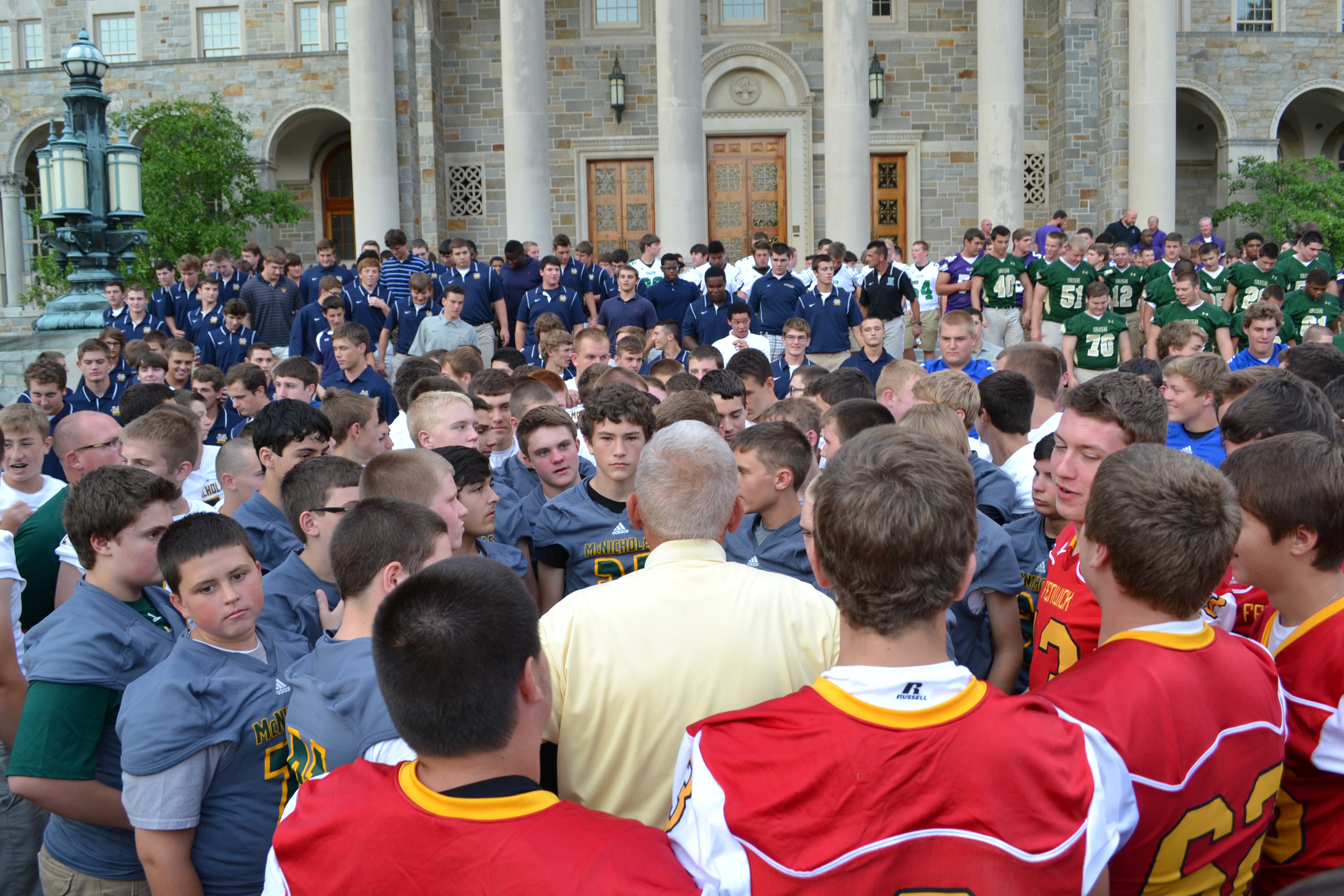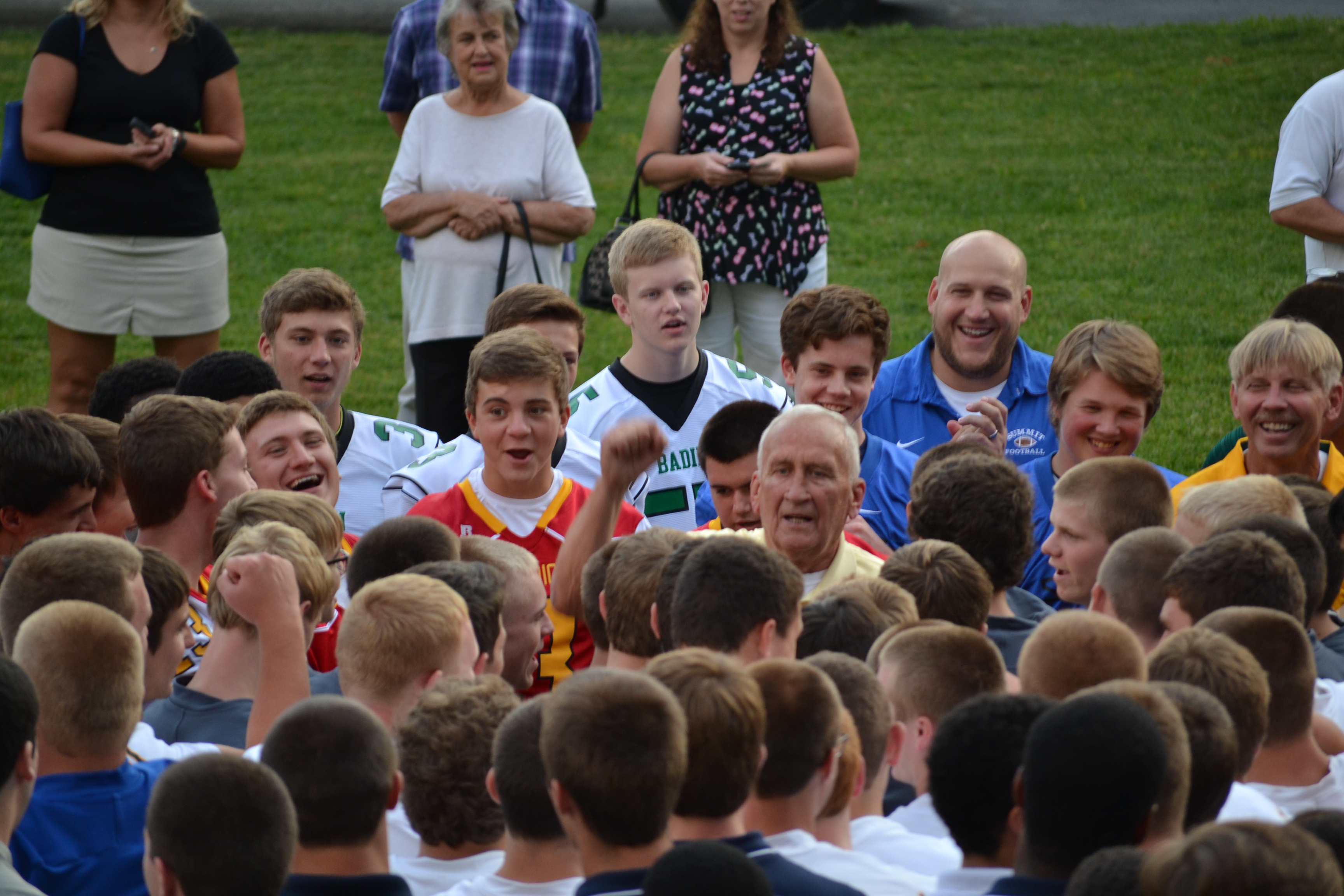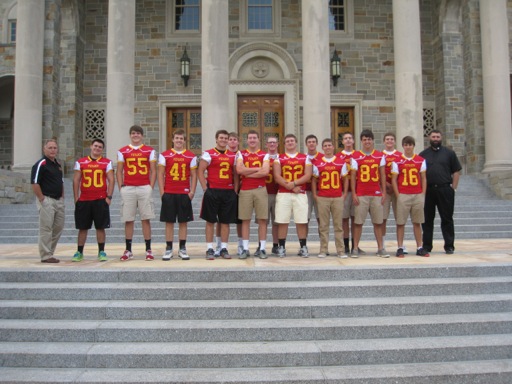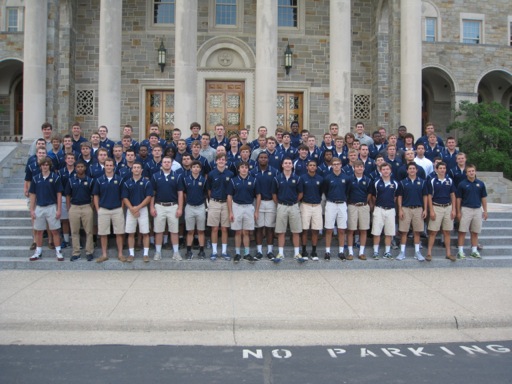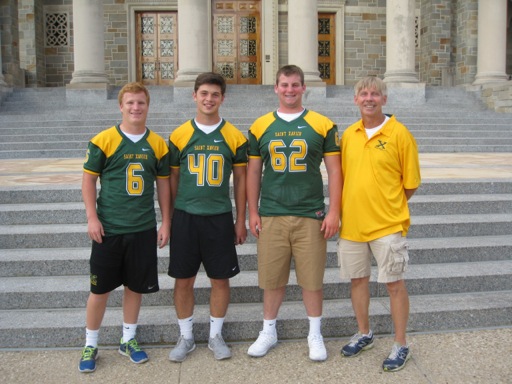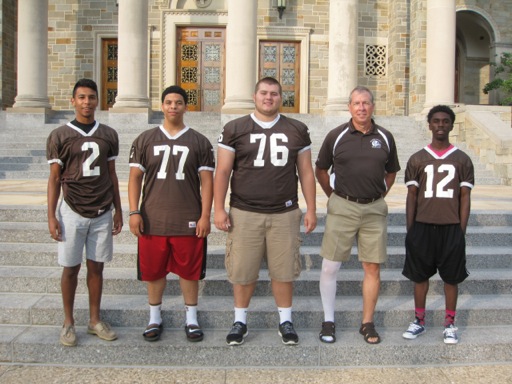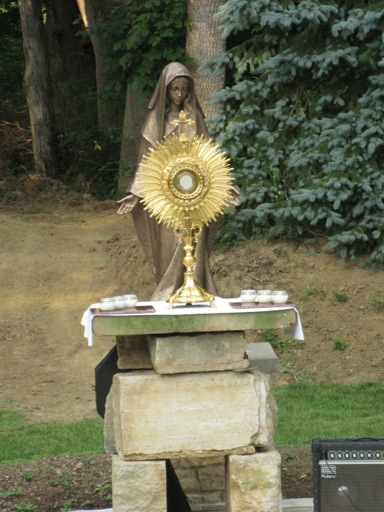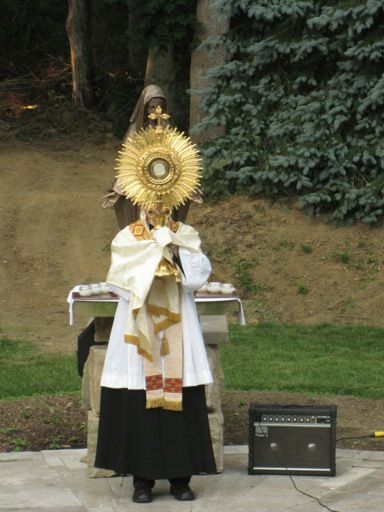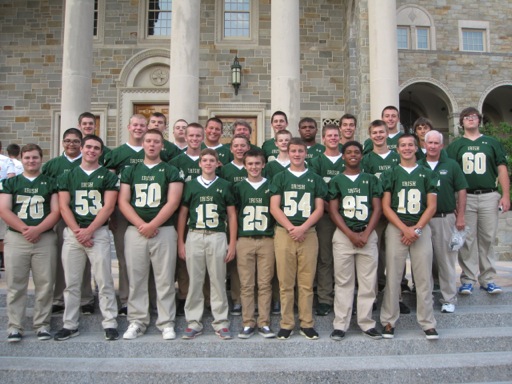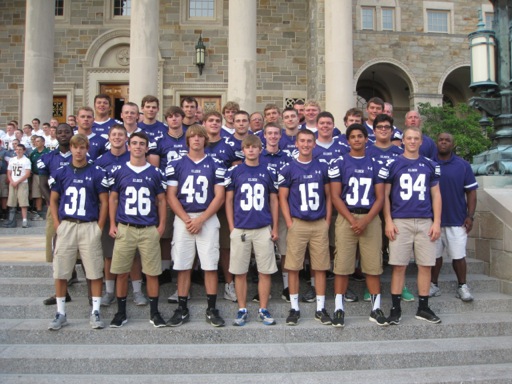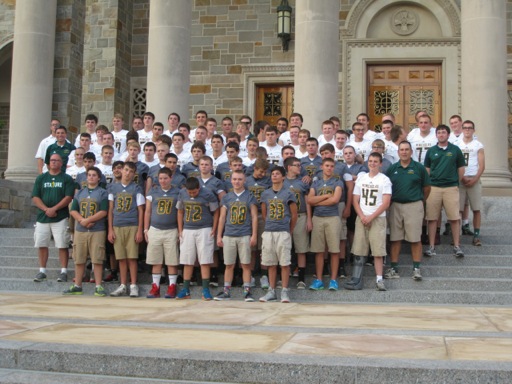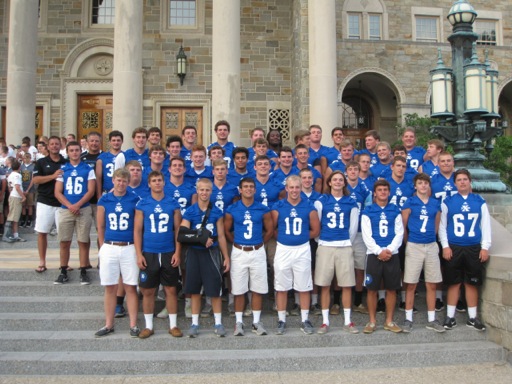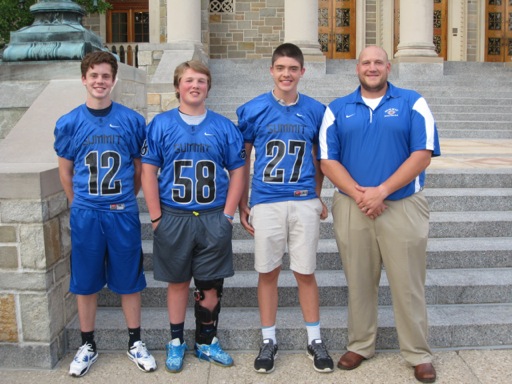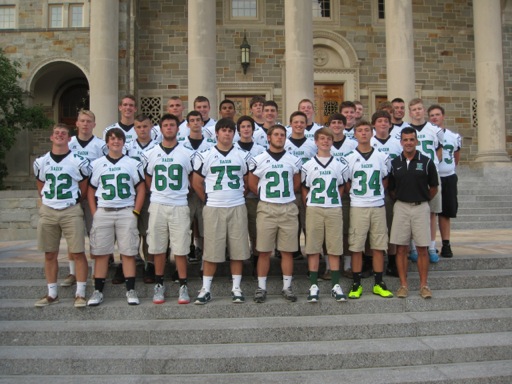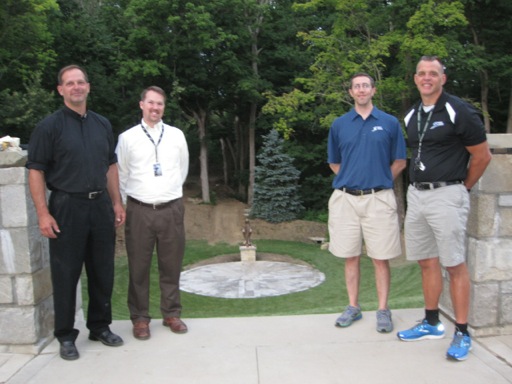 Posted Aug. 1, 2014