Book Review: "Your College Faith, Own It" contains hidden gems
College can mark the first taste independence for young people, and with that come many challenges and opportunities. Among the late night Taco Bell runs and early exam cramming sessions, remembering one's Catholic identity can get lost in the shuffle.
Were a student to follow all the advice contained in Your College Faith: Own It by Matt Swaim and Colleen Swaim, the odds of losing the faith while in college would fall drastically.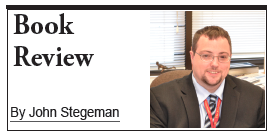 Your College Faith: Own It was published by Liguori Publications in 2013. Falling short of the 130-page mark (127 to be exact), the book can't be accused of taking too long to read if read straight through, but I wouldn't recommend reading it that way.
I read the book in about 12 hours over the span of three days, but for the prospective and current college student considering carefully the advice therein, it might make sense to read a chapter at a time, and spend time reflecting.
Your College Faith: Own It could be a great graduation gift for a high school senior, or really even a student already in college who is worried that their faith might need some help to survive those tumultuous years.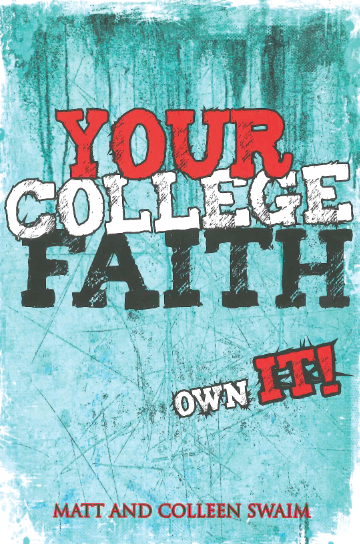 If you know a student who loves doing summer reading projects, this book would be right up their alley. The book has an interactive structure, with lines built in for readers to add their own thoughts and reflections at the book's promptings. Each of the eight chapters also includes further suggested reading that would fill the summer between high school and college with fantastic and worthwhile reading.
Your College Faith: Own It begins with a home run of a chapter on — perhaps obviously based on the title — taking ownership of your faith. The Swaims' writing style, especially in this chapter, will be easy for youth to identify with. Rather than pontificating about what is right and how a young person should prepare for college, the Swaims instead invite readers to reflect on just why they're a Catholic at all.
"You will never be able to own your faith until you explore the difficult questions for yourself and find the explanations that resonate with you personally in your spiritual walk as a Catholic," the authors write in chapter one.
Readers are asked to try and understand the teachings of the church, but those arguments are for another book.
In this title, readers are treated to in-depth examinations of what can be done to not only remain Catholic in college, but how to see your faith thrive. Chapters touch on everything from making sure one stays close to the sacraments, to balancing faith among the myriad of other collegiate obligations. Suggestions for enhancing one's faith life run the gamut from the obvious — get involved with Catholic Campus Ministry — to the unique — spend an hour in Eucharistic adoration, segmenting the time into considering the vocation to which God is calling you.
Your College Faith: Own It is available for purchase through many local Catholic bookstores, and through the publisher's website, Liguori.com. At the website, the book retails for $12.99 for a traditional copy, or $9.99 for an e-book version.
The authors are local. Matt Swaim is the host of "The Son Rise Morning Show" radio program which is heard on 740 AM Sacred Heart Radio in the southern part of the archdiocese. Matt is the author of two other books also published by Liguori. Colleen Swaim is a teacher at Covington Latin School in the Diocese of Covington, Kentucky and has authored a pair of Liguori titles about teenaged saints.
This book review by John Stegeman originally appeared in the August 2014 print edition of The Catholic Telegraph.