Dayton Right to Life, Life Resource Centre to host Lila Rose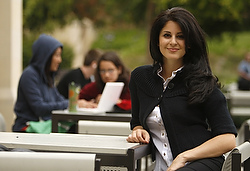 Staff Report
Dayton Right to Life and the Life Resource Centre announced Aug. 13 that Lila Rose will be this year's Viva la Vita speaker. The event will take place Tuesday, Sept. 23 at the Mandalay Banquet Center in Dayton.
Rose is a pro-life activist and founder of Live Action, a non-profit specializing in investigative journalism, media and youth education. Live Action has gained attention for exposing some of the practices of Planned Parenthood.
Rose has been a guiest on The O'Reilly Factor, Sean Hannity's show and the Laura Ingraham show. She has also bee a guest on CBS, CNN, the Los Angeles Times and the Washington Post. Her writings have appeared in USA Today, First THings, Politico and The Hill.
The Viva la Vita event will include a private reception from 5:45 p.m. to 6:45 p.m. and doors open at 6:30 p.m. Dinner will be served at 7 p.m. and Rose will speak at 8 p.m. Open tickets cost $35 for an individual. Table and Resource Program Ad Sponsorships are available.
To register, or for more information call (937) 461-3625 or visit www.daytonlife.org.
Posted Aug. 18, 2014