Deck the halls and make some spiritual resolutions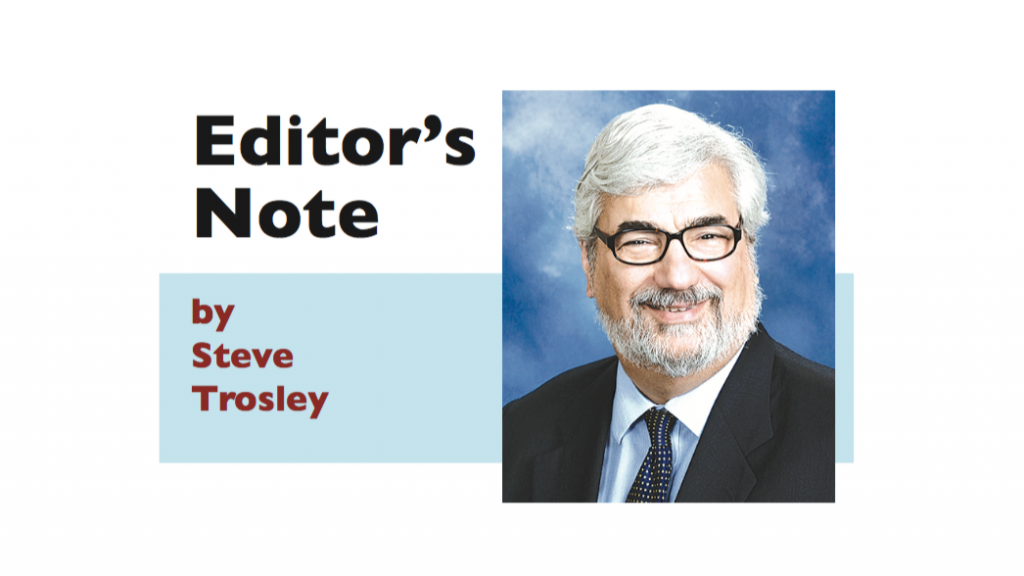 The future looms as we near the end of another trip around the sun. And while it is deck the halls time, it also behooves us to look at the year ahead.
Prepping for the celebration of Christ's birth, we should ask ourselves how we're going to build our spiritual growth in 2019. To that end, we have some advice from a couple of spiritual directors from our archdiocesan religious community in this edition. (Click here for that article)
I could pen some resolutions, but it's a silly exercise. Eat fewer cheeseburgers and doughnuts. Not going to happen. Spend more time in reflection or discernment instead of watching major league baseball? Too tough. Read fewer novels and more Scripture. I will try.
There should be a spiritual growth component to this effort and I think I have an answer to the annual resolution crisis. The key is finding one or two important bits of church teaching and then working on those alone. I know folks who make long lists of resolutions, but that creates questions of priority and choice. Said Ambrose Bierce on the Ten Commandments: "There are enough of them to allow a limited selection for observance without embarrassing the choice."
Here's a manageable number of suggestions for my coming year:
In these days of bitter debate over immigration, this grandson of European immigrants resolves to welcome the stranger. But, I'm going to start with my parish. Because my family relocated often, we were often strangers in a new parish. We distinctly remember the few parishes that welcomed us and the many that did not. If we Catholics cannot even embrace the new members of our parishes, how are we going to successfully welcome immigrants from other countries?
The parish should be a training ground, even a place to practice and polish, moral and ethical values. Welcoming the stranger — even if he's only from across town and is not especially oppressed — should be one of them.
I resolve to be more generous in 2019. Did you ever read a Scripture passage that you've seen a thousand times and it suddenly hits you in the noggin? Consider Mark 12:41-44: "He sat down opposite the treasury and observed how the crowd put money into the treasury. Many rich people put in large sums. A poor widow also came and put in two small coins worth a few cents. Calling his disciples to himself, he said to them, 'Amen, I say to you, this poor widow put in more than all the other contributors to the treasury. For they have all contributed from their surplus wealth, but she, from her poverty, has contributed all she had, her whole livelihood.'"
That's the best measure of generosity there is — also the toughest.
Finally, I'm going to stop getting angry at my neighbor on the Cincinnati Metropolitan area's highway network. When they fail to signal, fall asleep at traffic lights, fail to maintain their lanes and show a remarkable degree of ineptitude in changing lanes to hit their freeway exit, I'm going to ask the Lord to bless them and perhaps, if it is His will, to grant them a few points of IQ when they get behind the wheel.
That looks like a manageable agenda for the coming year and I will also pray for all of you when I make my morning offering.
It might be worth a trip to the North Bend of the Ohio River this Christmas season to see the crèche at St. Joseph Church. Father Andrew Umberg, who has the soul of a renaissance artist, said he's going "to take a manger scene as far as it can go."  The manger scene will not be ready for display until Christmas morning, from 9 a.m. until noon. For other times it is available, see stjosephnorthbend.com.
That sounds like it could be worth the trip.
Merry Christmas to you and your family from "The Catholic Telegraph" family.