Delhi priest wins distinguished pastor award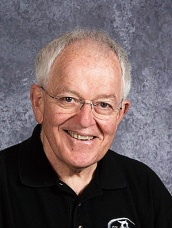 Press Release
Father James Walsh, pastor of St. Dominic Church in Delhi Township, has been awarded the 2015 Distinguished Pastor Award from the National Catholic Educational Association (NCEA). Father Walsh was nominated for his outstanding commitment to Catholic school education.
"Father Jim is an exceptional pastor," said Jim Rigg, Director of the Department of Educational Services and Superintendent of Catholic Schools for the Archdiocese of Cincinnati. "He takes an active interest in the lives of each of the students at St. Dominic. He walks the halls, teaches in the classrooms, and serves as a source of support and inspiration for the faculty. St. Dominic is truly blessed with his leadership."
Father Walsh has served as pastor of St. Dominic since 2000. Following his ordination in 1968, he has served in various positions around the archdiocese, including as a high school teacher at McNicholas and Fenwick High Schools, and as President/Rector of Mount St. Mary's Seminary. From 1993 to 2000, he worked in the Seminary Department of the NCEA.
Kathy Kane, principal of Our Lady of Victory School, received the Distinguished Principal Award from the NCEA. Both Father Walsh and Ms. Kane will accept their awards during the NCEA Convention in April.
Posted Jan. 20, 2015